GENDER insights
Getting food systems to work for women through gender-responsive agricultural innovations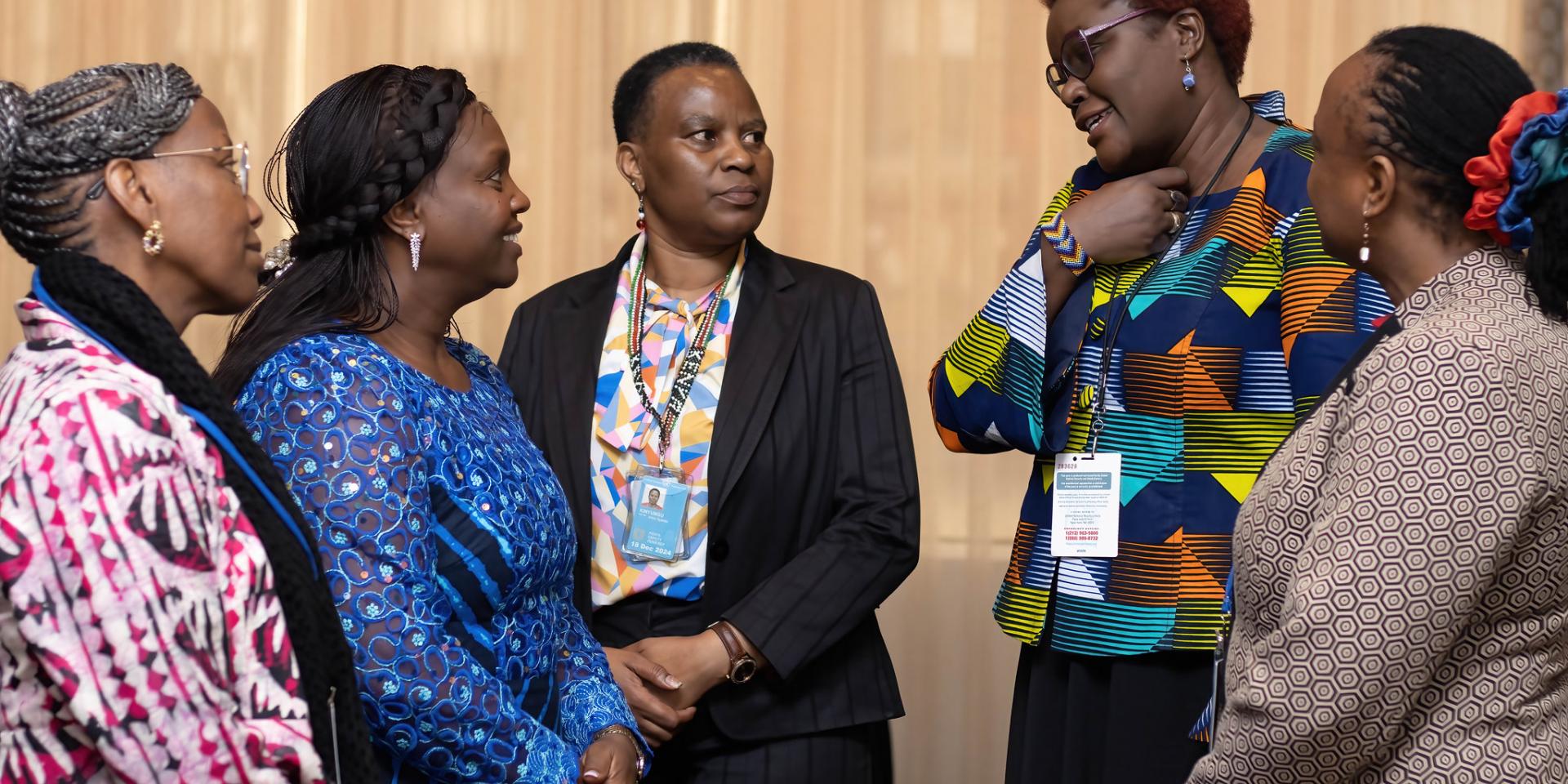 While great strides have been made to recognize women as vital to food systems, more needs to be done in the face of a changing climate to ensure that food systems are also a pathway to women's empowerment.
At the 67th Session of the Commission on the Status of Women (CSW67), the CGIAR GENDER Impact Platform urged actors in food systems to be "bold, targeted, and impatient" about getting agricultural innovations into the hands of rural women to build their own resilience and that of the food systems that they are a part of.
In her welcome remarks, during a high level breakfast event, Dr. Nicoline de Haan (Director, CGIAR GENDER Impact Platform) first called for boldness in tackling the problem. Second, she advocated for better targeting of agricultural innovations and interventions to ensure we reach the groups of people that need them most first, because women are not a homogenous group. Third, she asked players in the food systems conversation to be impatient.
"We know through research that for instance the digital gap is widening; we can't wait another 10 years for this to change," said de Haan.
In attendance were dignitaries including H.E Dr. Pastor Dorcas Rigathi, Spouse of the Deputy President of the Republic of Kenya; H.E Ambassador/Deputy Permanent Representative Ms. Njambi Kinyungu, Kenya's DPR to the United Nations; H.E Ambassador Mr. Gabriel Ferrero de Loma Osorio, Ambassador at Large for Global Food Security and Chair of the Committee on World Food Security (CFS); and Senator the Honourable Malarndirri McCarthy, Australia's Assistant Minister for Indigenous Australians and Assistant Minister for Indigenous Health, and Senator for the Northern Territory. Other equally important delegates included researchers, policymakers and development practitioners working at the intersection of gender and food systems.
"Women are endowed with indigenous knowledge on farming activities. What they require is access to credit and markets for their farm produce," said H.E Dr. Rigathi, who reinforced the theme of bridging the financial gap to ensure women can access, utilize, and therefore benefit from agricultural innovations.
Dr. Jemimah Njuki (Chief of Economic Empowerment, UN Women) called for a systems approach, urging more work to for example adapt extension systems to prioritize the needs of women, the technology systems —which have the power to enhance delivery of other agricultural technologies and information to be inclusive of women, the decision-making systems to include women and the research systems to ensure "priorities of women guide research".
She highlighted the central role that the CGIAR GENDER Impact Platform can play, given it is one of the largest networks of gender researchers working towards putting equality and inclusion at the heart of food-systems research.
The Impact Platform synthesizes and amplifies research, fills gaps, builds capacity, and sets directions to enable CGIAR to have maximum impact on gender equality, opportunities for youth and social inclusion in agricultural and food systems.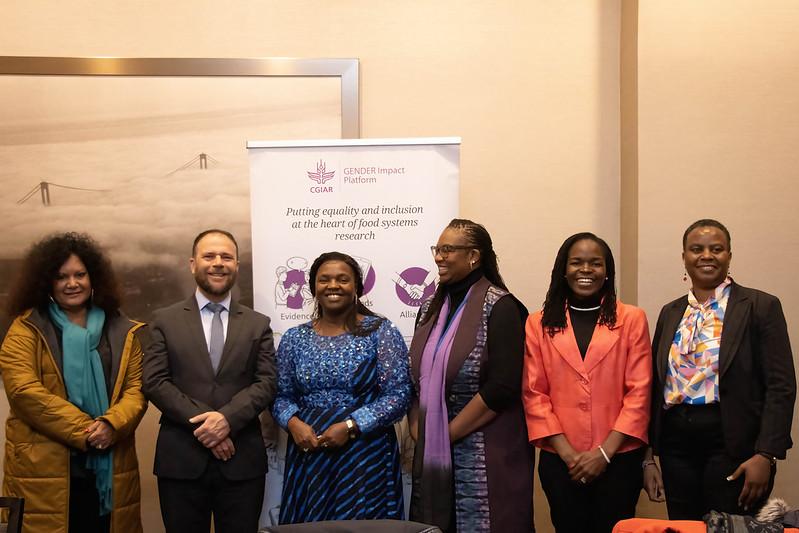 On the role of evidence that contributes to equitable food systems, H.E. Ambassador de Loma-Osorio lauded the contributions by CGIAR in availing evidence as CFS developed voluntary guidelines on empowerment of rural women and girls.
H.E. Ambassador de Loma Osorio identified gaps that need the attention of food-system players—among them, innovation on public policy and governance, so that policies are embedded with gender-transformative approaches to promote the changes being sought.
African Women in Agriculture Research and Development (AWARD)—which recently launched the Gender Responsive Agriculture Systems Policy (GRASP) Fellowship—also participated in this conversation, highlighting their work that aims to catalyze the design and implementation of gender-responsive agricultural policies across Africa.
According to Dr. Michèle Mbo'o-Tchouawou (Deputy Director, Programs, AWARD), this is done by nurturing leadership capacity and supporting a solid mentoring culture at individual and institutional levels. This ensures that African scientists, and particularly young women researchers, can access exciting research and networking opportunities—as well as high-level policy spaces such as CSW67 to voice the persistent development gaps across the continent; highlight the salient lessons learned; and key recommendations for effective research, innovation, and policy development.
Senator the Hon Malarndirri McCarthy shared her experiences working at the local level to give women greater access to innovation and technology in agriculture. Mr. Guangzhou Qu (Director, FAO Liaison Office) also highlighted examples of successful gender-responsive innovations for women in agriculture.
In a nutshell: this session, while speaking of the CSW67 priority theme of Innovation and technological change, and education in the digital age for achieving gender equality and the empowerment of all women and girls built a case about the need to do much more, and urgently, to get gender-responsive agricultural technologies into the hands of rural women.
While introducing the CGIAR GENDER Impact Platform as part of the community working on gender in agriculture and the creation of resilient food systems, the CGIAR GENDER Impact Platform team at CSW  built links and partnerships to strengthen our efforts to ensure food systems work for women.
"It is imperative and urgent to make food systems work for women—on the global, national and community levels—with institutions, policies and approaches that are transformational; and with interventions and technologies which address their real needs," said Dr. Njuki.