Job opportunity
ILRI Consultancy: Programme Monitoring and Performance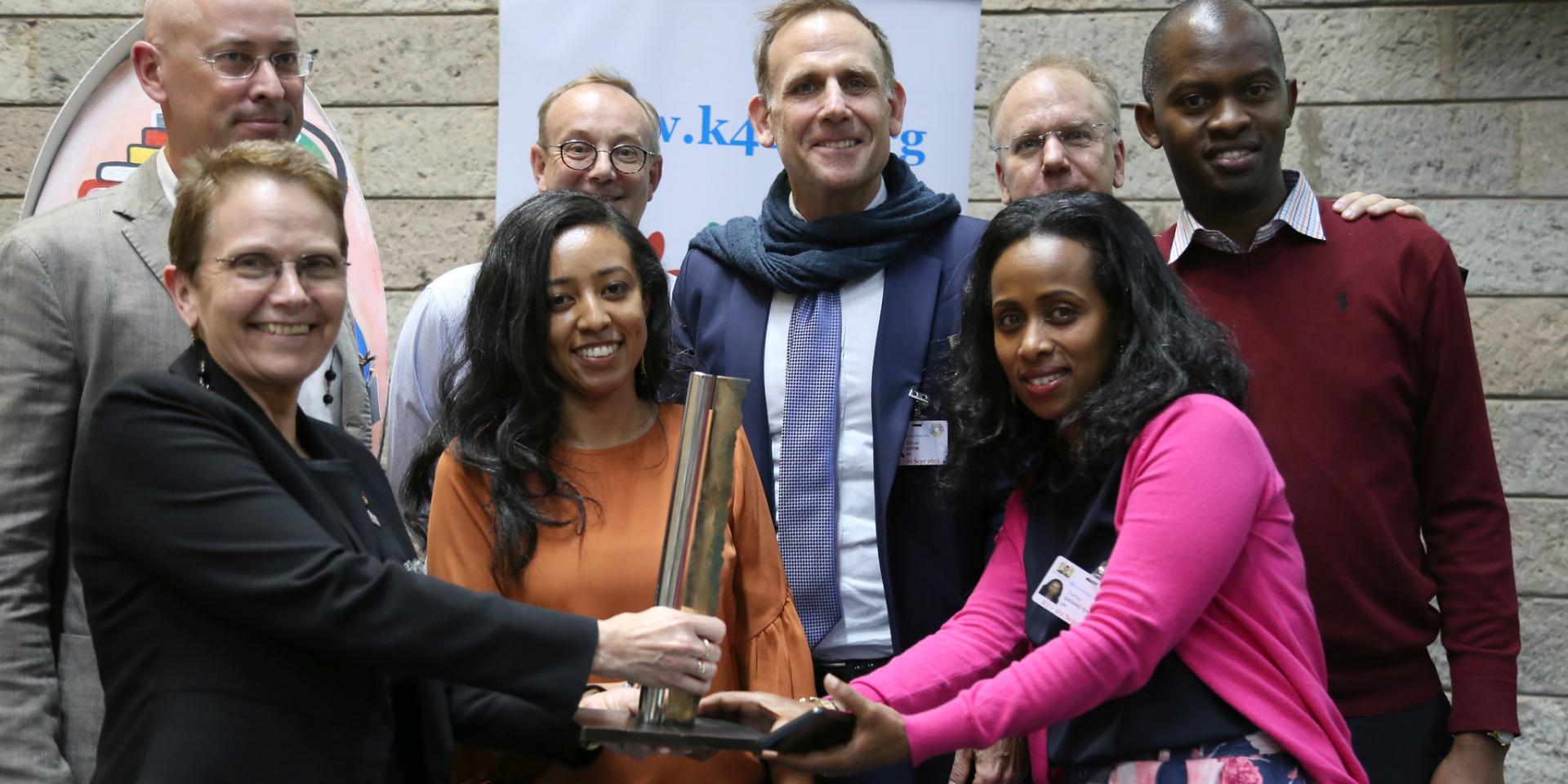 Are you a MEL professional, with interest and expertise in gender and social inclusion in agriculture? Would you be willing to enhance use of MEL evidence to support research on gender in agriculture? Are you interested in bringing a gender and research lens to enhance monitoring and evaluation? If so, this is a great opportunity for you.
The International Livestock Research Institute (ILRI) seeks to recruit a Monitoring and Performance Consultant for the CGIAR GENDER Impact Platform, to establish and maintain a database on programme indicators for the Platform. The consultant will monitor and record progress against Platform's programme outputs and outcomes. They will also support the 2023 annual reporting process for the Platform and ensure timely collection and consolidation of programme data (GENDER Impact Platform).
CGIAR (www.cgiar.org) is a global partnership that unites organizations engaged in research for a food-secure future. Our research is carried out by 15 Research Centers who are members of CGIAR and is dedicated to reducing rural poverty, increasing food security, improving human health and nutrition, and ensuring more sustainable management of natural resources. International Livestock Research Institute (ILRI), a CGIAR center, works to improve food and nutritional security and reduce poverty in developing countries through research for efficient, safe and sustainable use of livestock. Co-hosted by Kenya and Ethiopia, ILRI has regional or country offices and projects in East, South and Southeast Asia as well as Central, East, Southern and West Africa (www.ilri.org).
Key Responsibilities:
Under the guidance of the Platform's Head of Programme Portfolio, the Monitoring and Performance Consultant will ensure the Platform has an up-to-date database for output and outcome indicators information. Duties include:
Develop a Monitoring and Evaluation Plan for the Platform based on the Platform's theory of change.
Support effective use of Platform level systems for tracking progress towards planned results.
Ensure mechanisms are in place to maintain accurate and up to date program level data, via the One CGIAR online platform PRMS.
Support quality assurance of the Platform's inputs to the CGIAR Results Dashboard.
Support GENDER Platform's planning and reporting commitments to donors.
Requirements
Master's degree in economics, gender studies, human rights, social sciences or another relevant field.
A minimum of 7 years of relevant professional experience at national or international level in monitoring and reporting, using Results-Based Management (RBM) principles, of development or research programmes.
Excellent understanding of how RBM concepts can be applied in the research-for-development arena.
Demonstrated experience of designing and working with monitoring and reporting systems in complex, multi-faceted programmes.
Excellent computer skills, including experience with MEL and project management software.
Excellent organizational skills and attention to detail.
Ability to multi-task in a fast-paced environment.
Excellent interpersonal skills, including the ability to work with researchers across the globe.
Demonstrated experience working in an international, multi-cultural environment.
Fluency in written and spoken English.
Desirable qualifications and experience
Ability to understand and communicate on research on gender.
Experience with the CGIAR.
Experience working and/or engaging with teams in Africa, Asia, and/or Latin America
Consultancy fee: Lumpsum or by mutual agreement based on agreed milestones and deliverables.
Post location: The position will be home-based or based in Nairobi, Kenya.
Duration: 15 July 2023 to 31 December 2023 (6 months)
Applications: Applicants should send a cover letter and CV expressing their interest in the position, what they can bring to the role and the names and addresses (including telephone and email) of three referees who are knowledgeable about the candidate's professional qualifications and work experience to the Director, People and Organizational Development through our recruitment portal by clicking on the "Apply Now" tab above before 17th August 2023.
The consultancy title and reference number: PMPC/1120/23 should be clearly marked on the subject line of the online application.
We thank all applicants for their interest in working for ILRI. Due to the volume of applications, only shortlisted candidates will be contacted.
ILRI does not charge a fee at any stage of the recruitment process (application, interview meeting, processing or training). ILRI also does not concern itself with information on applicants' bank accounts.
To find out more about ILRI visit our website at http://www.ilri.org