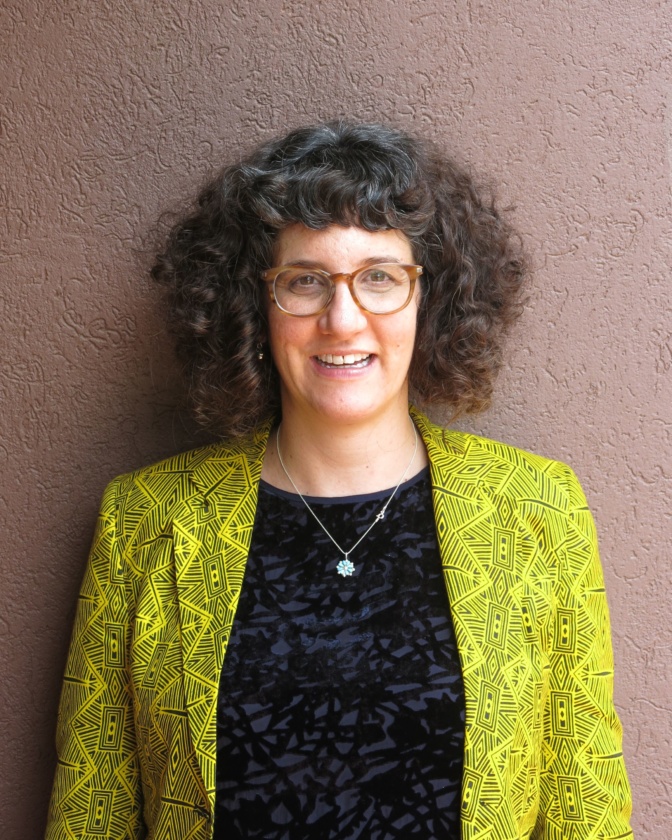 During the Seeds of Change conference, we approached several personalities from the 'Gender in Agriculture' crowd to interview them on their work, on their insights about the conference and their outlook on the next frontiers of our field of research. Find an overview of all conference related outputs here.
In this interview, we are featuring Hale Ann Tufan, Adjunct Assistant Professor and Project Manager for NEXTGEN Cassava Breeding Project at Cornell University. Hale reflects back on the conference, the wider gender domain and opportunities for Penn State and CGIAR to collaborate.
What is exciting about this conference, its contents and the fact that for the first time the CGIAR community is also mixing up with the wider 'GenderInAg' community?
I have only been to one other Gender Platform meeting so it's hard to compare, but I absolutely loved this conference. there are not a lot of 'gender in agriculture' focused conferences, if any, so this is the one conference where it really feels it is difficult to choose between sessions. They were all relevant, interesting and led by excellent contributors. As Prof. Pamphilon said during her opening speech, this was really a meeting where you meet everyone in your bibliography. The who's who of gender in agriculture. I think it was actually great to expand the meeting beyond the CGIAR Collaborative Platform for Gender Research, to create a wider 'gender in agriculture' meeting, it brought broader ideas, more opportunities for collaboration and fresh thinking. Often we get stuck in our echo chambers and having someone take a fresh look at our work can be immensely helpful.
What have been your highlights so far and what has inspired you to try back home/to your work?
I am sure this one has come up for others, but seeing Naila Kabeer speak! As someone who is come from a biophysical science background these meetings are a continuous learning opportunity, I feel like a sponge that is soaking up all the wonderful thoughts and experience of those around me. Another highlight was the 'Gender in breeding' session. We are at a juncture in crop breeding where there is high demand for gender responsive priority setting tools, and this session helped advance our thinking around something which we had begun with the Gender & Breeding Initiative. What I took home was that we need to do more thinking and more listening to really move forward in this space.
What do you see as one of the 'next frontiers' of gender in agriculture research in the next few years?
For me, from a very narrow focus of priority setting for crop improvement, I see the biggest issue being our focus on breeding for "now". We structure most of our data collection tools around gender-based constraints, needs and opportunities, but we don't spend enough time on the future. In crop improvement what you take as a priority now, you can only deliver as a variety more than 5 years later (or more!). we should try to integrate more future visioning into our toolboxes for crop improvement priority setting to make sure we deliver varieties that help women arrive at the destinations they set for themselves.
What are you currently working and what do you hope to work on next (next piece of work or next area of focus)?
My next big challenge is one of consolidation and process management. We have multiple streams of data that we are generating under the NextGen cassava project, from qualitative data on preferences, life histories and imagined futures, to trait typologies from large scale market analysis and on farm testing. In the end, the breeders will ask us: so what should I breed for and why? We need to now sit down, map out all the information we have, and consolidate it into a message that is actionable for breeders. A large part of this will involve recognizing and responding to subtle power structures in crop breeding where validity of data is skewed towards quantitative. The challenge is how to convey the importance of the nuanced qualitative information we are collecting and make meaning of it for breeders, and situate it within the prioritization data coming out of the market research and on farm testing.