GENDER insights
In South Asia, rethinking evidence generation and communication is key to sustainable, gender-equitable food systems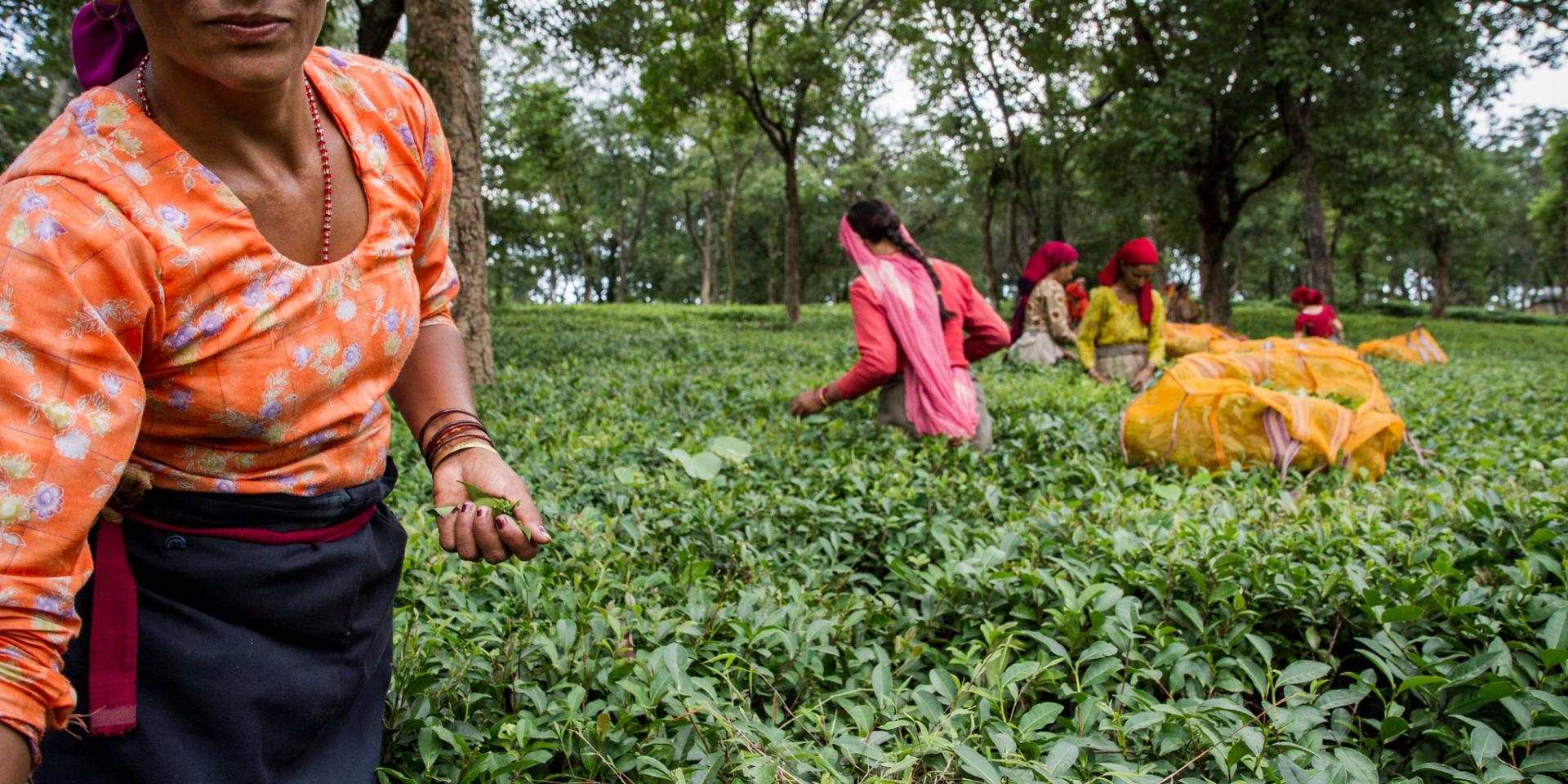 Evidence is critical for driving sustainable development, especially in South Asia where climate change, untethered urbanization and rapid population growth have become tangible challenges to achieving the Sustainable Development Goals, including gender equality in agriculture and food systems.
On September 6 and 7, Campbell South Asia Centre and the Global Development Network organized the Evidence for Development: South Asia 2021 Conference "to bring together researchers, scholars, policymakers, civil society and others from South Asia to discuss and debate 'what works', 'why', for 'whom' and at 'what cost' in the development sector."
The CGIAR GENDER Platform's Evidence Module Leader Ranjitha Puskur joined other experts for the conference's opening plenary discussion on how to foster collaboration on generation and use of evidence in South Asia. Puskur shared her experiences from CGIAR's work to promote gender equality through evidence generation in the context of agri-food systems.
Rethinking evidence: What, how and for whom?
Because the Sustainable Development Goals are broad, interconnected and need to be understood from multidimensional perspectives, achieving them requires high-quality evidence that reaches the right users and is used right, including for policymaking. During the plenary discussion, speakers from development partners and research institutions all reflected on the need to rethink evidence generation, given this challenge.
It was highlighted, for example, that credibility is an increasing challenge in a market of supposed evidence, with competition from non-scientific sources. Experiences from the start of the COVID-19 pandemic have also made clear that evidence generation might need to be adapted to fit the context. It could be that fast-paced evidence generation yields outputs that are 'good enough' to respond to immediate needs.
Focusing on needs, speakers agreed that evidence generation must be accompanied by curiosity within the research community to develop and generate robust evidence as well as by efforts to understand how bureaucracies and other users of evidence actively not learn, learn and unlearn.
Because barriers keeping policymakers from using evidence are plentiful, Puskur explained, and therefore researchers must identify the best ways to engage policymakers so that they might consider evidence in their decisions. This also implies another important question for researchers: "What's really important is understanding the purpose of evidence generation: Who are we producing it for?"
Evidence for gender equality in South Asia's food systems
Evidence-based decision-making is especially important when considering the current state of gender inequality and exclusion in food systems.
Puskur said that while generating gender evidence has been acknowledged as important for a few decades now, governments have not been able to use it effectively, particularly in South Asia. Regionally, Bangladesh has been relatively more responsive to evidence, whereas India, which has had a long history of planning, continues to struggle with evidence generation and use, according to Puskur.
Globally, there has been some progress in generating gender evidence over the past few years, although gaps still exist. But, programs such as the South Asia World Bank Gender Innovation Lab are beginning to generate such gender-related evidence on women's economic empowerment. More evidence is also emerging on women's labor and employment dynamics.
The panel of experts noted that while policy-making is not the only way to alleviate gender inequalities in food systems, well-founded policies can accelerate the pace of change. Considering the lack of progress in South Asia, one must ask, according to Puskur: "Do we really understand the questions policymakers are seeking answers to in this area? Are they even looking for answers or are they just looking to do something that needs to be politically correct and respond to donor pressures?"
Puskur made sure to stress the fact that there is a glaring lack of evidence to guide policies in the region, which leaves policymakers with few options. In addition, there are weak linkages between evidence and policy. While South Asia has the capacity to produce much-needed evidence to achieve gender equality in the region, there is an urgent need to collate, synthesize and make sense of the data and evidence to glean important insights for policymakers.
To begin to fill the gap, Puskur recommends the use of longitudinal multidisciplinary mixed methods studies, of which one famous example is the study of Palanpur in Uttar Pradesh over several decades. This study aimed to understand the relationship between overall growth and development and the rural economy over the last seven decades and by engaging policy makers and stakeholders in rigorous discussion and debate; we need something akin to this for gender.
Future directions in researching and communicating evidence
Reflecting on the many challenges facing researchers engaged in generating evidence, the panel experts concluded by encouraging researchers to be more flexible and more interdisciplinary. If researchers want policy to be evidence based, this ambition also obligates them to ask the users, or potential users, about the kind of challenges that they would like to see evidence on.
In addition, creating public demand for evidence-based policies might incentivize policymakers to seek out evidence and institutions, in for example civil society, to gather reliable data for evidence generation. This is also where the media can play a powerful role in underscoring the importance of good evidence.
Going forward, Puskur said, South Asian governments will need to support research and evidence generation—focusing on quality, diversity and relevance to stakeholders—to accelerate policy efforts to achieve the Sustainable Development Goals, including on gender equality, by the end of the decade.