GENDER insights
Top 10 reads on gender and climate-smart agriculture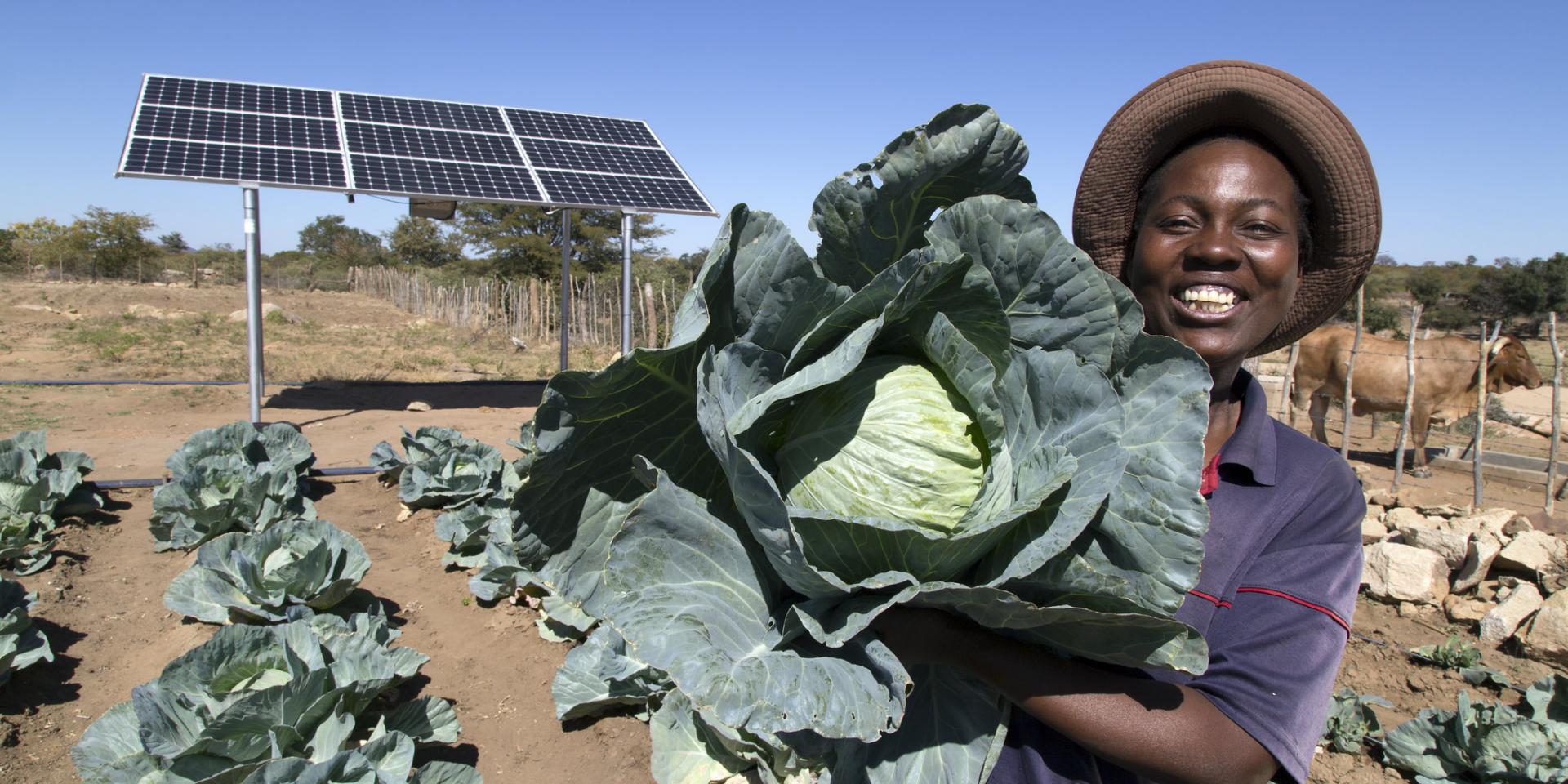 A series of recommended reading lists provide starting points for researchers, students, practitioners and other stakeholders looking to dive deeper into research on gender in agricultural systems. On the occasion of COP27, we take a look at recommended reading on gender and climate-smart agriculture. 
Climate-smart agriculture (CSA) refers to agricultural techniques and practices that aim to achieve triple wins: increasing productivity and farmers' income, building resilience and capacity to adapt to the impacts of climate change, and reducing or removing greenhouse gasses from the atmosphere. However, because the impacts of climate change are gendered, so are the opportunities for accessing, adopting and using CSA practices. Additionally, CSA has the potential to contribute to transformative change in agricultural systems as well as to address gender inequalities. 
While in no way exhaustive, the ten resources presented here provide a snapshot of some conceptual, methodological and empirical contributions demonstrating why a gender lens on CSA matters. 

How do we understand the potential of CSA for women and men?
# 1
This Gender in Climate-Smart Agriculture: Module 18 can serve as a sourcebook. It provides guidance and a comprehensive menu of practical tools for integrating gender in the planning, design, implementation and evaluation of projects on and investments in CSA. It emphasizes the importance of incorporating gender in CSA practices to ensure that women and men can equally benefit from agricultural interventions that reduce climate-related risks. This module has been jointly produced by the Food and Agriculture Organization (FAO), International Fund for Agricultural Development (IFAD), and The World Bank, and it targets audiences from development agencies, civil societies, non-governmental organizations, researchers, advisory services, academic organizations, the private sector, professional associations and networks related to CSA and gender. 
# 2
While recognizing the Gender in Climate-Smart Agriculture module as a crucial resource, Andrea Collins, in "Saying all the right things? Gendered discourse in climate-smart agriculture", suggests that it leaves broad questions unanswered. Her paper claims that the module is silent on the potential effects of corporate agriculture's increased influence under the 'CSA banner' and on CSA practices at the global level, which deprives us of a much-needed gender-transformative analysis of CSA practices. The paper suggests that a more comprehensive gender analysis would go beyond the local dynamics of technological change and delve into the meso- and macro-level dynamics that shape and reshape the experiences of smallholder farmers.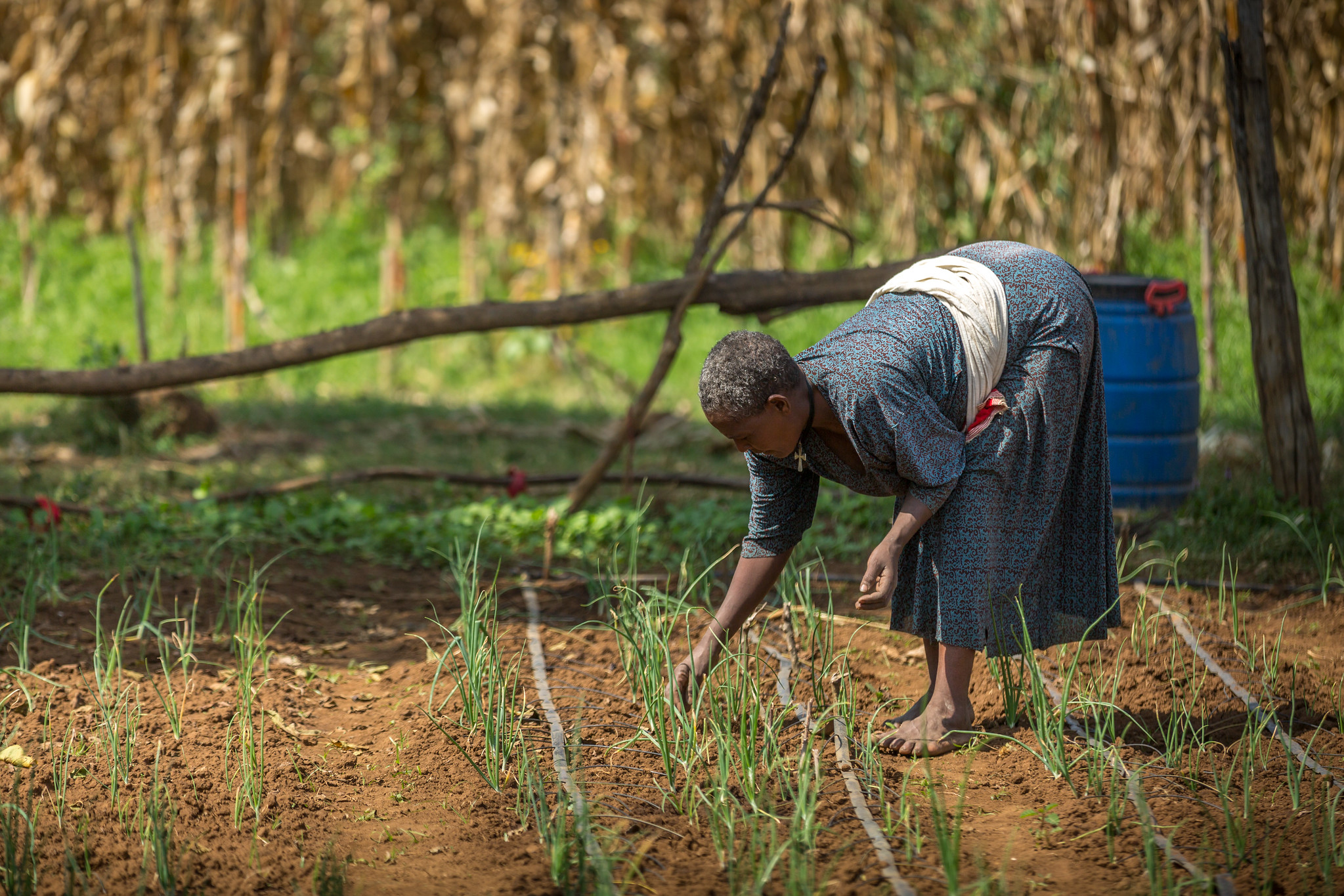 Do all women and men experience, access and adopt CSA practices the same way?
# 3
Women and men are not homogeneous groups, and gender intersects with other social differences, such as age, class, race, caste, wealth and education, to shape individuals' experiences, perceptions and adoption of CSA interventions. Using 579 randomly selected households in North, Central and South Vietnam, Tran Nhat Lam Duyen et al., in "A comparative analysis of gender and youth issues in rice production in North, Central, and South Vietnam", compare how rice farmers of all genders and ages perceive and adopt CSA technologies. They found that although women and men in the three areas were found to have similar perceptions of climate change, they had differing awareness and adoption of CSA technologies depending on age. The authors recommend targeted and equal training and field demonstration activities. 
# 4
Sizwile Khoza et al, in "Understanding gender dimensions of climate-smart agriculture adoption in disaster-prone smallholder farming communities in Malawi and Zambia", explore gender dimensions of CSA adoption in disaster-prone smallholder farming communities in Malawi and Zambia. The authors argue that since heterogeneity exists among women and men, approaches focusing on only male versus female gender binaries may be biased toward addressing mainly practical gender needs, but fail to challenge disenfranchising structural bottlenecks that disadvantage different types of women. They submit that for farmers' profiles to be understood in CSA adoption, the contextualization of gender must consider local realities and gender mainstreaming approaches tailored to address relevant practical and strategic gender needs. They also found that farmers' adoption decisions were determined by productive asset bases as well as by farmers' literacy and educational levels. Thus, the paper suggests that to improve CSA adoption, capacity-building strategies should be inclusive to people of all education and literacy levels. 
CSA is knowledge intensive, so how do women and men acquire CSA knowledge?
# 5
Extension efforts have been promoted as a viable channel to disseminate knowledge to farmers and encourage the adoption of CSA techniques. Colm Duffy et al, in "Climate smart agriculture extension: gender disparities in agroforestry knowledge acquisition", seek to quantify the impacts of extension techniques. In Malawi, they found that although both women and men farmers achieved an increase in knowledge through traditional extension means, such as non-government organization trainers and farmers' clubs, the gains were lower for women farmers. These gendered differences were attributed to elite group members, who tend to be men controlling who can join and share information with the group, thus limiting women's participation and access to extension officers. On the other hand, a significant increase in knowledge was found when women farmers interacted with lead farmers who are community members trained to train farmers. The authors advocate for innovative approaches in the design and delivery of CSA extension that aim to increase the understanding of the different needs and preferences of women farmers.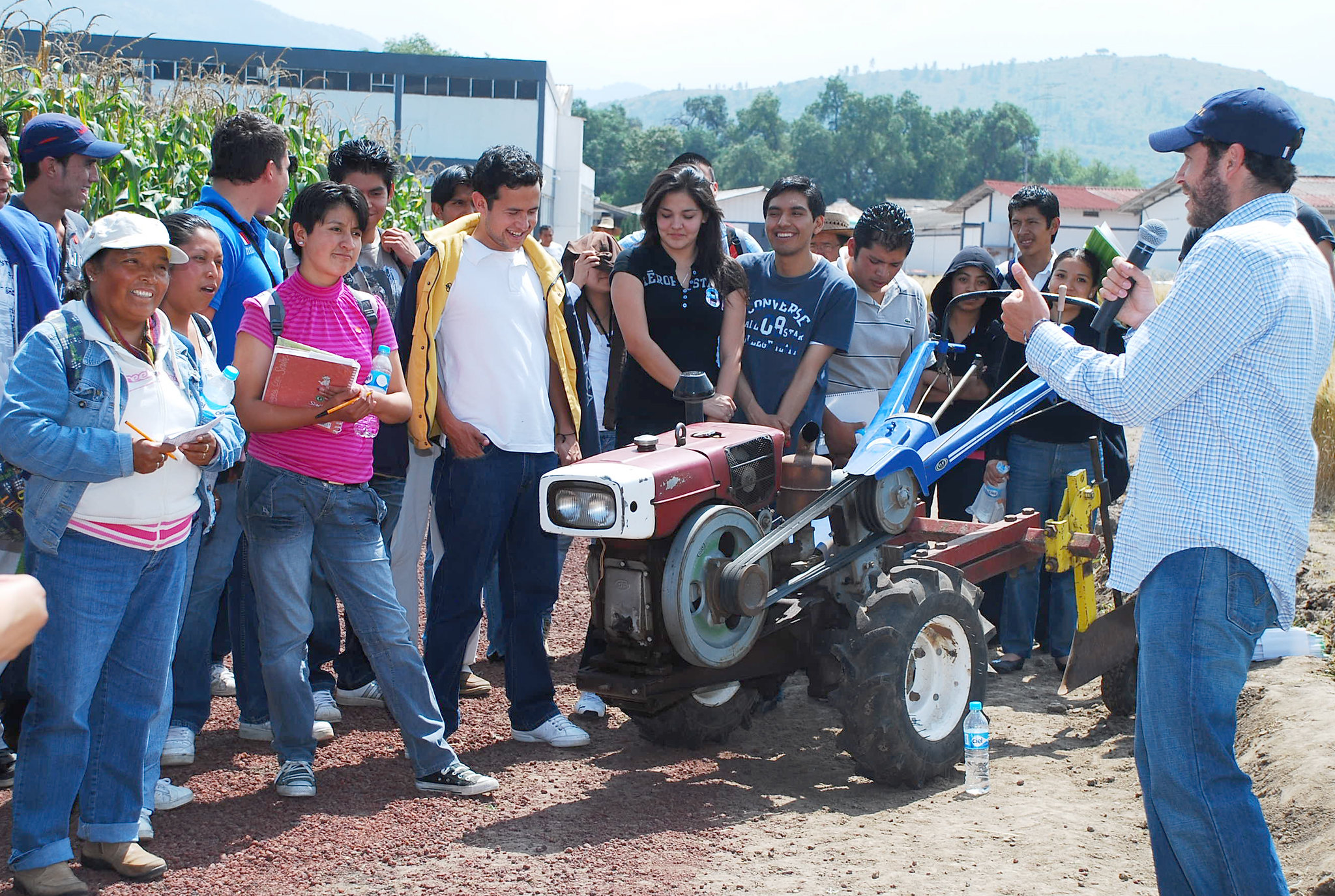 # 6
In "Access to climate information services and climate-smart agriculture in Kenya: a gender-based analysis", Marther W. Ngigi and Elijah N. Muange investigate the gender differences in access to climate information services (CIS) and how different channels of CIS influence farmers' decision to adopt CSA technologies in Kenya. The authors use a novel intra-household survey of 156 married couples in two regions in Kenya and establish that access to early-warning systems and advisory services positively impacted both women and men's decision to adopt CSA practices  . However, they also find that there are stark gender-preferential differences of the channels used for CIS, with men preferring extension officers, print media, television, mobile phones and local leaders. In contrast, their wives prefer radios and social groups. 
 
How does CSA interact with women's labor?
# 7
The extent of women's labor-intensive roles in agriculture determines the nature and severity of the climate change impacts they face. In "Potential of climate-smart agriculture in reducing women farmers' drudgery in high climatic risk areas", Arun Khatri-Chhetri et al. examine how CSA can potentially reduce the gender gap in labor burden through a targeted women-responsive climatic-risk management plan. The authors study two sites in Nepal, selected due to the rapid increase of feminization of agriculture in these regions, the persistent high-level of climatic risks experienced and the farmers' low adaptive capacity. Gender-disaggregated data on labor contribution were collected from a cross-section survey of 241 randomly selected agricultural households. Farmers identified more than 15 CSA interventions for their labor-reduction potential. The authors conclude that CSA technologies such as direct seeded rice, zero tillage machines, laser land levelling and green manuring can reduce women's labor burden. Other techniques such as crop harvesters, weeders, solar-pump irrigation and post-harvest management practices can substantially reduce women's labor burden. CSA can play an instrumental role in improving women's access to agricultural resources and link to new market opportunities and decision-making processes.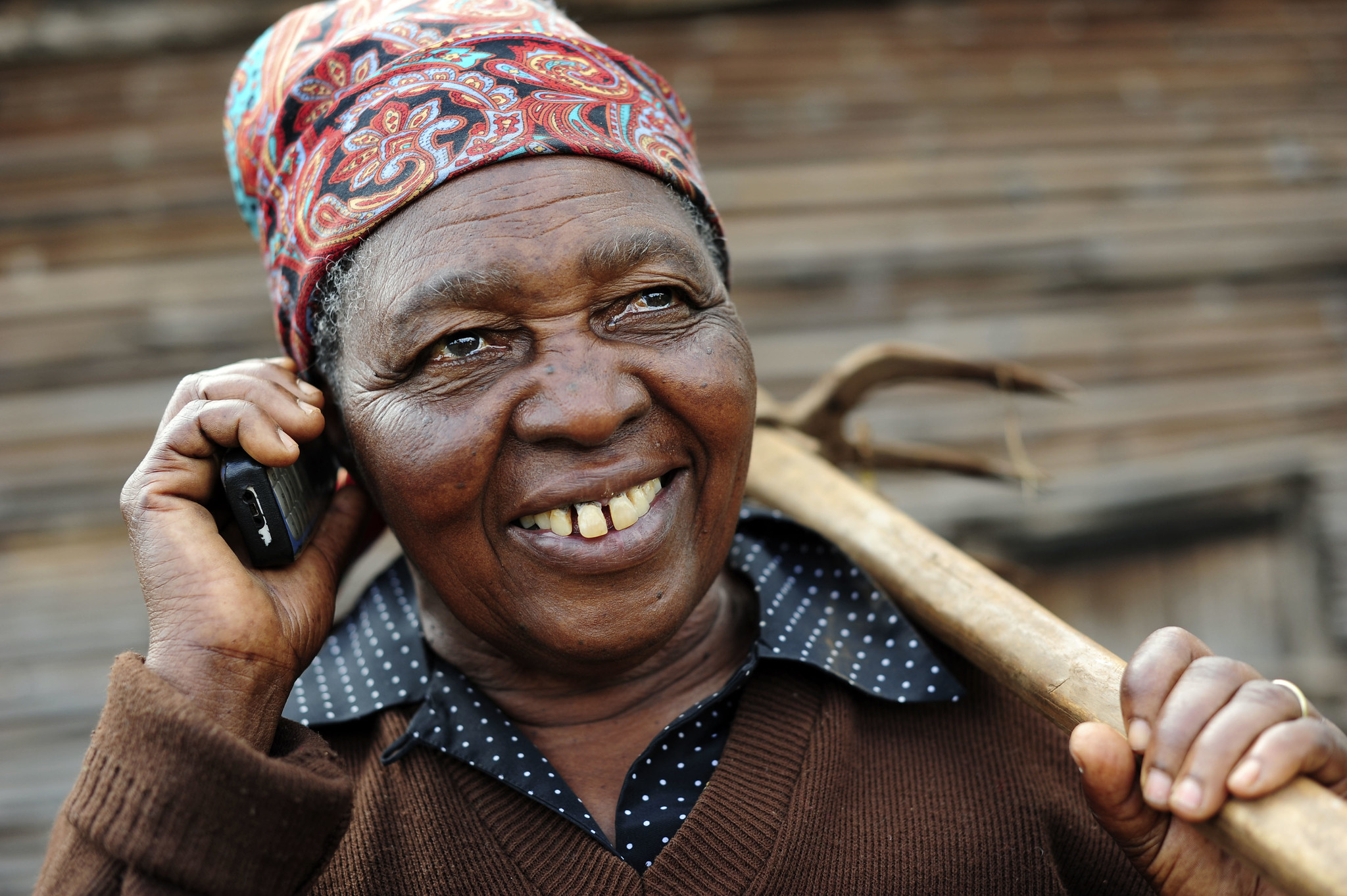 What role does climate finance play in driving CSA adoption and gender equity? 
# 8
Access to finance is critical in the adoption of CSA activities and in achieving gender equality. In "Can climate finance contribute to gender equity in developing countries?", Sam Wong evaluates whether climate finance can contribute to gender equity in developing countries. Wong questions whether and how gender relations are changed, challenged and reproduced when climate finance is channeled to climate-related strategies and its potential to be gender-smart,   according to the World Bank. The paper extensively reviews literature that brings the reader up to speed on CSA issues and ends with urging policymakers to tackle deep-rooted structural inequalities. Failure to challenge structural inequalities risks reinforcing rather than challenging women's subordination in accessing land and public participation, writes Wong. 
How can we ensure gender-inclusive climate-smart agriculture?
# 9
This brief, "A gender-responsive approach to climate-smart agriculture: Evidence and guidance for practitioners" by Sibyl Nelson and Sophia Huyer, provides information on the challenges to adoption of a gender-responsive approach, gender equality in the three pillars of CSA, gender-sensitive indicators of CSA performance and examples of projects that have applied this approach when introducing CSA practices. The brief reiterates that a gender-responsive approach to CSA is required, as it recognizes the specific needs, priorities, realities and capabilities of women and men and the gender gap that exists. It highlights the benefits of having a gender-responsive strategy, such as having effective and equitable outcomes, reducing project risks, and minimizing gender gaps in outcomes in climate-smart interventions. 
# 10
The working paper, "Lessons learned on participatory action research (PAR) to adoption of climate smart agricultural options with an emphasis on gender and social inclusion" by Catherine Beal et al. demonstrates the benefits of PAR in the implementation of climate-smart villages. The paper discusses how the use of PAR methods can facilitate social learning, increase adoption rates and improve access to climate information services, leading to better decision-making. PAR can also foster conversations around gender roles, improve women's and youth's participation in CSA activities and contribute to scaling. The paper indicates that PARs can even provide communities with a sense of project ownership, making interventions more sustainable even beyond the project cycle.