Manual
APEC case studies of best practices in agriculture and fisheries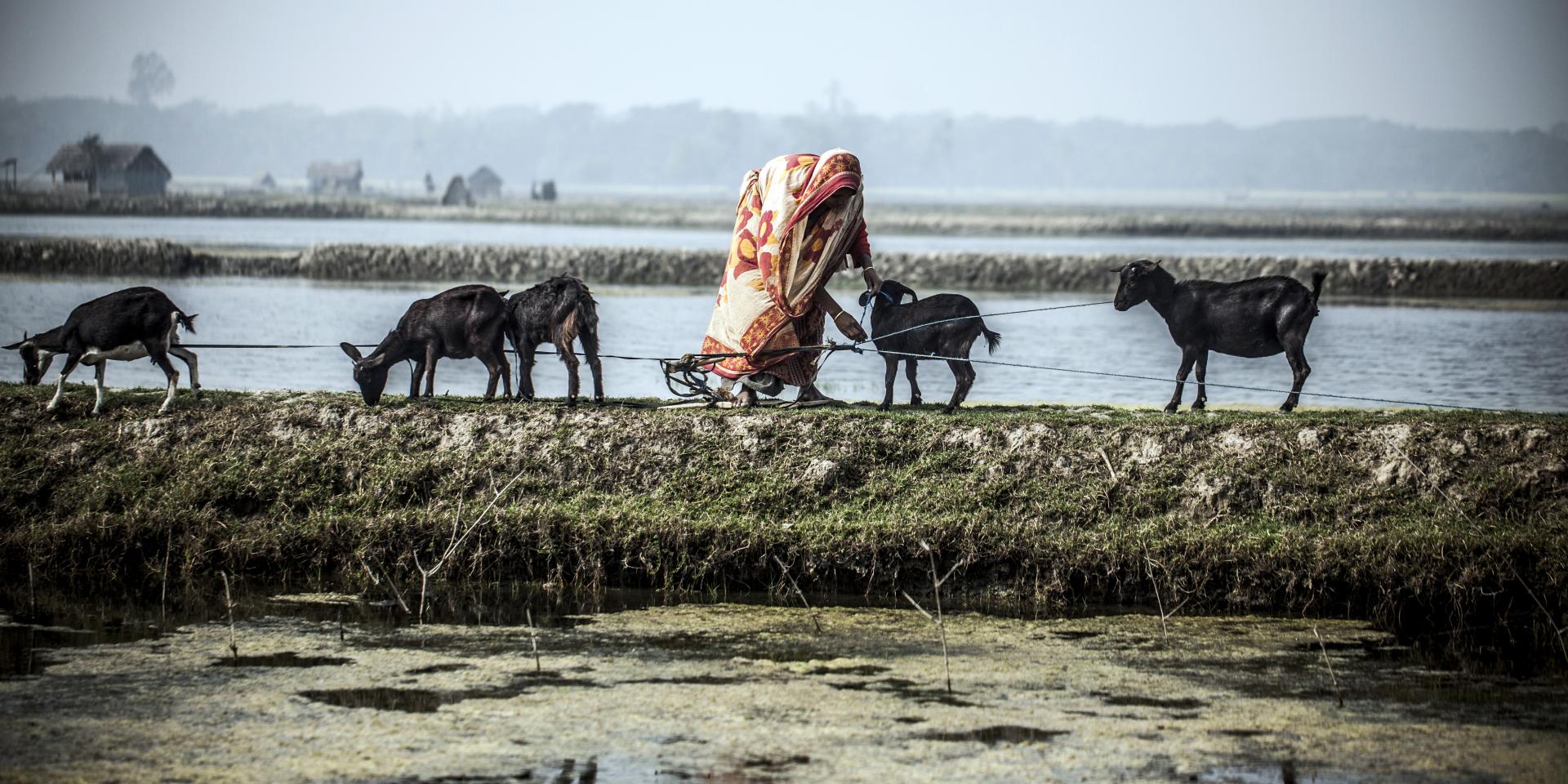 Ideas for diverse ways to promote women's equality in agriculture and fisheries so that individuals and communities prosper, and food security is increased.
Why is the manual important?
The Asia–Pacific Economic Cooperation forum recognizes that the impacts of climate change being felt worldwide mean that ongoing food security, individual and community health, economic growth and sustainable resource use depend on women having equality so they can reach their potential.
This manual focuses on economic opportunities and challenges that affect women's participation in agriculture, aquaculture and fisheries. It highlights best practices and gaps in policies that, if addressed, will create an environment in which women can contribute to their potential.
Who is the manual for?
The compendium is to guide decision-makers in the private, public and development sectors of APEC's 21 member countries to improve the sustainability, economic and nutritional outcomes from agriculture and fisheries, by increasing women's economic empowerment.
Country of focus: APEC countries, with case studies from Australia, Canada, Chile, Chinese Taipei, Colombia, Mexico, New Zealand, Papua New Guinea, Paraguay, Peru, United States and Vietnam
How can I use the manual?
The manual uses case studies to show how the five pillars of APEC's Policy Partnership on Women and the Economy may be achieved. The main findings are that, if women are to participate fully in agriculture and fisheries, they need:
more access to capital (e.g. training, child support, government guarantees)
more access to markets at all stages (e.g. start-up, growth, safe passage to markets, facilitated access to trade fairs)
stronger skills, capacity and health so they can succeed in the workforce and in business (e.g. book-keeping, risk management, mentoring, child care)
leadership roles in the public and private sectors, to acknowledge the role women play and their skills and knowledge, and to be role models for women and men
access to and the ability to use technology (e.g. mobile phone, internet) through governments' greater investment in telecommunications and power infrastructure
sex-disaggregated and gender-sensitive data collection and analysis to make clear disadvantages women face, to set baselines so improvements can be measured, and to set targets.
When and how was it developed?
The Compendium of Best Practices: Women in Agriculture and Fisheries was developed in 2020 for the 21 members of APEC by the organization's Women in Agriculture and Fisheries initiative. It showcases best practices through the lens of APEC's five pillars of women's economic empowerment, and the four priorities that came out of the APEC 2019 meeting in Chile: making the most of the digital age; connectivity and globalization in a digitized world; increasing the participation of women in business; and ensuring sustainable growth.
The manual is underpinned by APEC's five pillars, with ministers directing that national policy supports the mainstreaming of gender equality. APEC's five pillars of economic empowerment and inclusion are:
access to capital and assets
access to markets
skills, capacity building and health
leadership, voice and agency
innovation and technology.
Where can I get the manual? Who can I contact?
Download the compendium from APEC.
Regina Nukundj, Department of Agriculture and Livestock, Papua New Guinea, reginanbi@gmail.com
Publications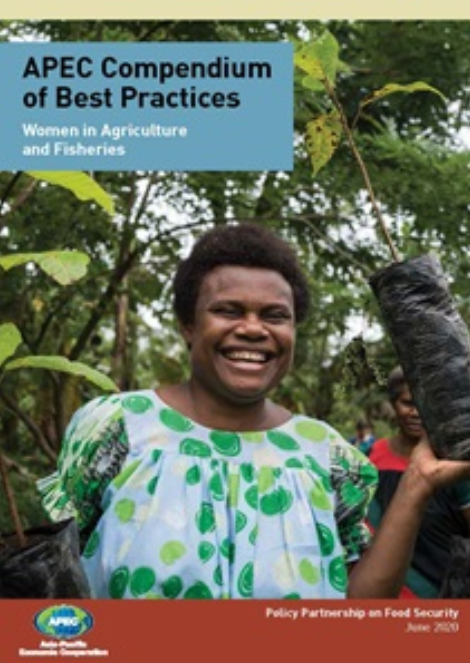 Report / Case study
Minney, Louisa. 2020. APEC Compendium of Best Practices: Women in Agriculture and Fisheries. Singapore: Asia–Pacific Economic Cooperation Forum.