Method
A gender-responsive approach to climate-smart agriculture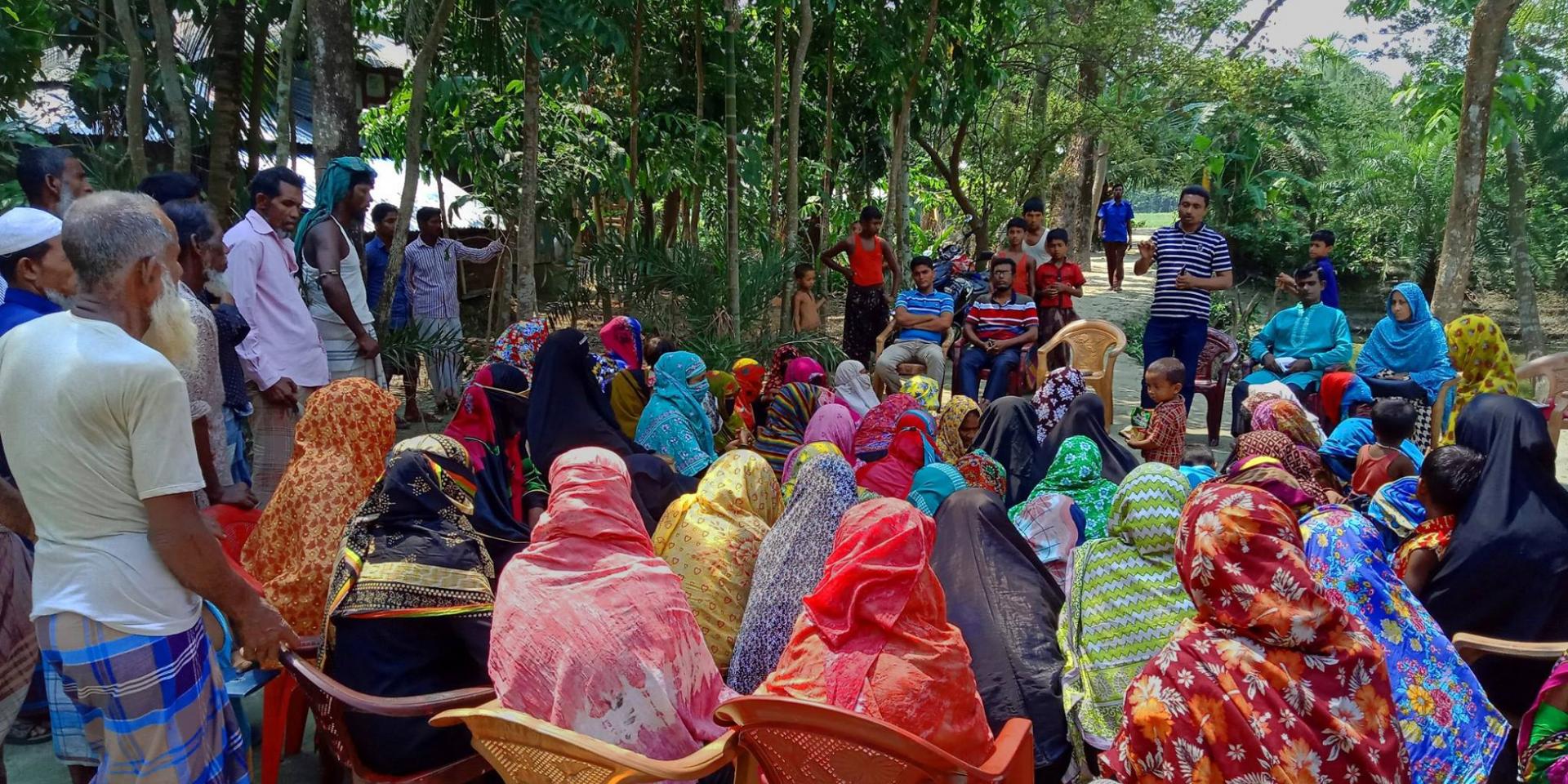 If gender gaps in agriculture are not considered, site-specific climate-smart activities could reinforce existing inequalities; this guide addresses that.
Why is the method important?
Agriculture, generally vulnerable to climate change, can benefit from climate-smart approaches (CSA) that develop the technical, policy and investment conditions to achieve sustainable agricultural development for food security.
However, the gender gap in agriculture affects how men and women access and benefit from CSA—so the particular needs, priorities, and realities of women and men need to be recognized and adequately addressed in the design and application of CSA so that both can equally benefit.
Who is the method for?
This method is for practitioners to guide them in how to consider the gender gap in agriculture when they develop or implement site-specific CSA-sensitive practices, by adopting a gender-responsive approach.
How can I use the method?
This method recognizes the specific needs and capabilities of women and men to address the potential gender gap in CSA, aiming to improve the lives of smallholder farmers, fishers and foresters; and produce more sustainable results.
Adopting a gender-responsive approach to CSA means addressing women's and men's needs, priorities and realities. The guide gives practitioners:
An overview of the method and key concepts
Criteria for evaluating whether a gender-responsive approach is used in CSA-sensitive practices
Challenges to adoption of a gender-responsive approach
Gender equality in the three pillars of CSA
Gender-sensitive indicators of CSA performance
Case studies of projects that have applied a gender-responsive approach to introducing CSA-sensitive practices
When and how was it developed?
The method was developed under the Global Alliance for Climate-Smart Agriculture and is part of a series of briefs on practices. As such, the focus here is primarily on practices. It was written by Sibyl Nelson and Sophia Huyer, and published in 2016 by the FAO and CCAFS.
Where can I get the method? Who can I contact?
Download the method/practice brief (PDF) online.
Authors: Sibyl Nelson and Sophia Huyer
Publications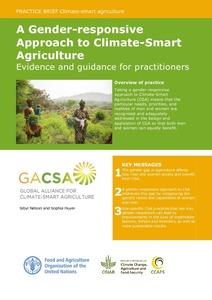 Brief
Nelson S, Huyer S. 2016. A Gender-responsive Approach to Climate-Smart Agriculture: Evidence and guidance for practitioners. Climate-Smart Agriculture Practice Brief. Copenhagen, Denmark: CGIAR Research Program on Climate Change, Agriculture and Food Security (CCAFS).