Method
Gender-responsive approaches to promoting improved maize seed in Africa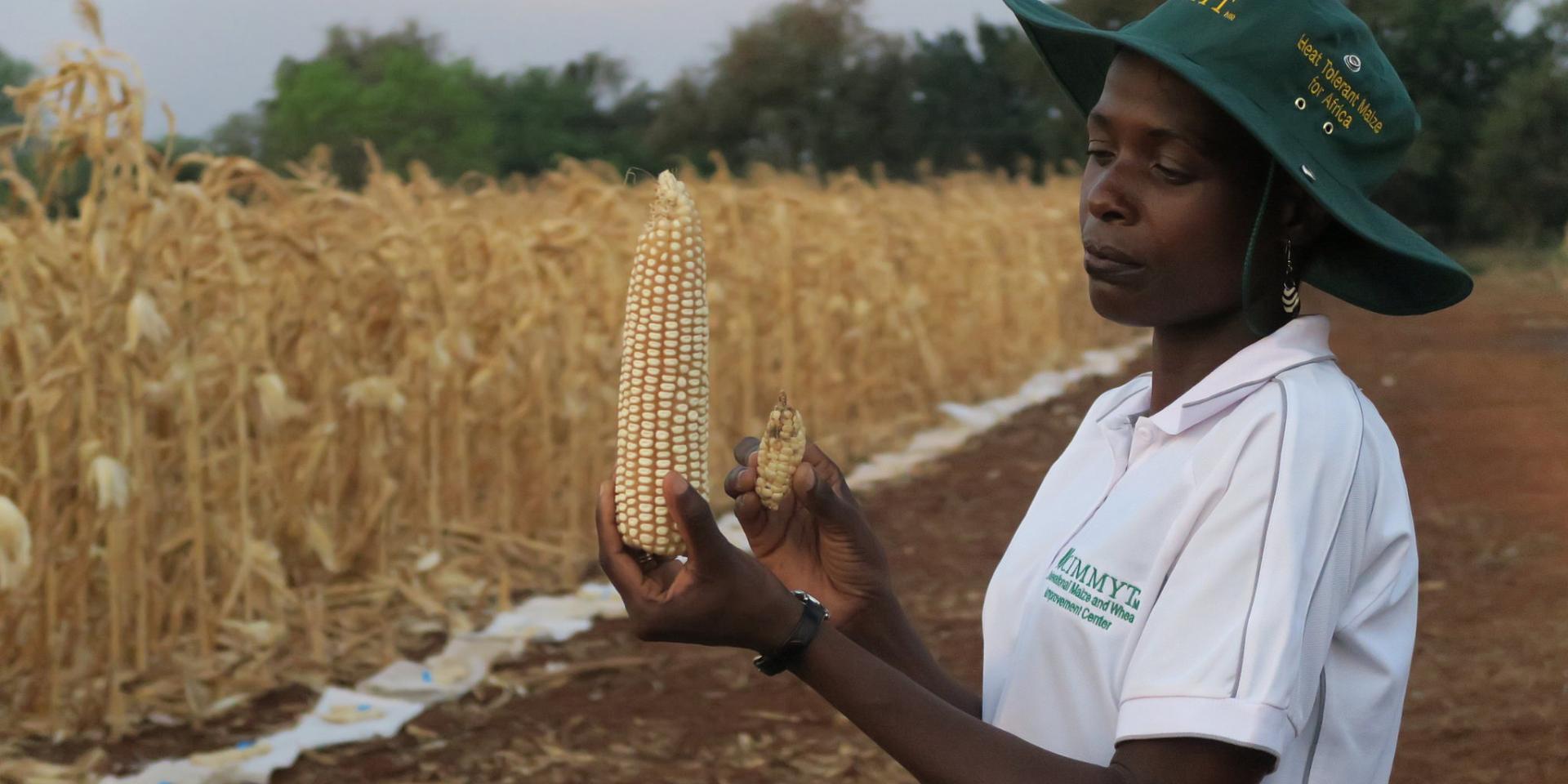 A method for ensuring that improved maize seed varieties reach both women and men farmers.
Why is this method important?
Improved maize seed is essential for African farming systems because of its higher yield potential, more efficient use of water and better resistance to diseases, pests and drought. But not enough farmers adopt improved maize seed, and women farmers are less likely than men to use improved seed.
Often, cultural norms, attitudes and practices limit the extent to which women are able to access information about technologies such as improved seed, and therefore actors promoting new seed varieties need to take gender-based constraints into account to ensure an equitable flow of information on performance on improved seed to and between women and men farmers.
In recent years—and with widespread support from donors, national governments and research institutions—the seed sector in eastern and southern Africa has rapidly evolved, altering the landscape of seed delivery to smallholder farmers. As the types and volumes of improved maize seed increase, it is becoming increasingly important to use the best possible approaches to effectively reach women and men—as well as different demographic groups.
Using gender-responsive approaches can help seed companies, agro-dealers and others make sure that information about new improved seed varieties reach both women and men farmers.
Who is this method for?
Private seed companies, agro-dealers, community-based organizations, local agricultural extension services and non-governmental organizations and other actors working to promote improved maize seed can use the gender-responsive approaches to ensure that information about new improved seed varieties reach both women and men farmers.
How can I use this method?
These approaches are described in a series of publications, which provide basic guidelines on how to create awareness about improved maize seed varieties in ways that enable farmers to make informed choices about seed and bridge knowledge gaps between men and women. The publications also offer guidance on how to put together gender-sensitive demonstration plots, how to collect data from field days and how seed companies can budget gender responsively to make sure they reach both women and men.
When using these approaches to promoting improved seed, the fundamental goal is to ensure equal opportunities for all genders and demographic groups to learn about available improved seed varieties, increasing the likelihood of adoption and associated benefits, including thriving crops and greater yields.
When and how was it developed?
The method, described in a series of publications, was developed by researchers at the International Maize and Wheat Improvement Center (CIMMYT).
Where can I learn more?
Learn more about the methods by exploring the publications below or by contacting Rahma Adam at WorldFish.