Manual
How-to: Design of gender transformative smallholder agriculture adaptation programmes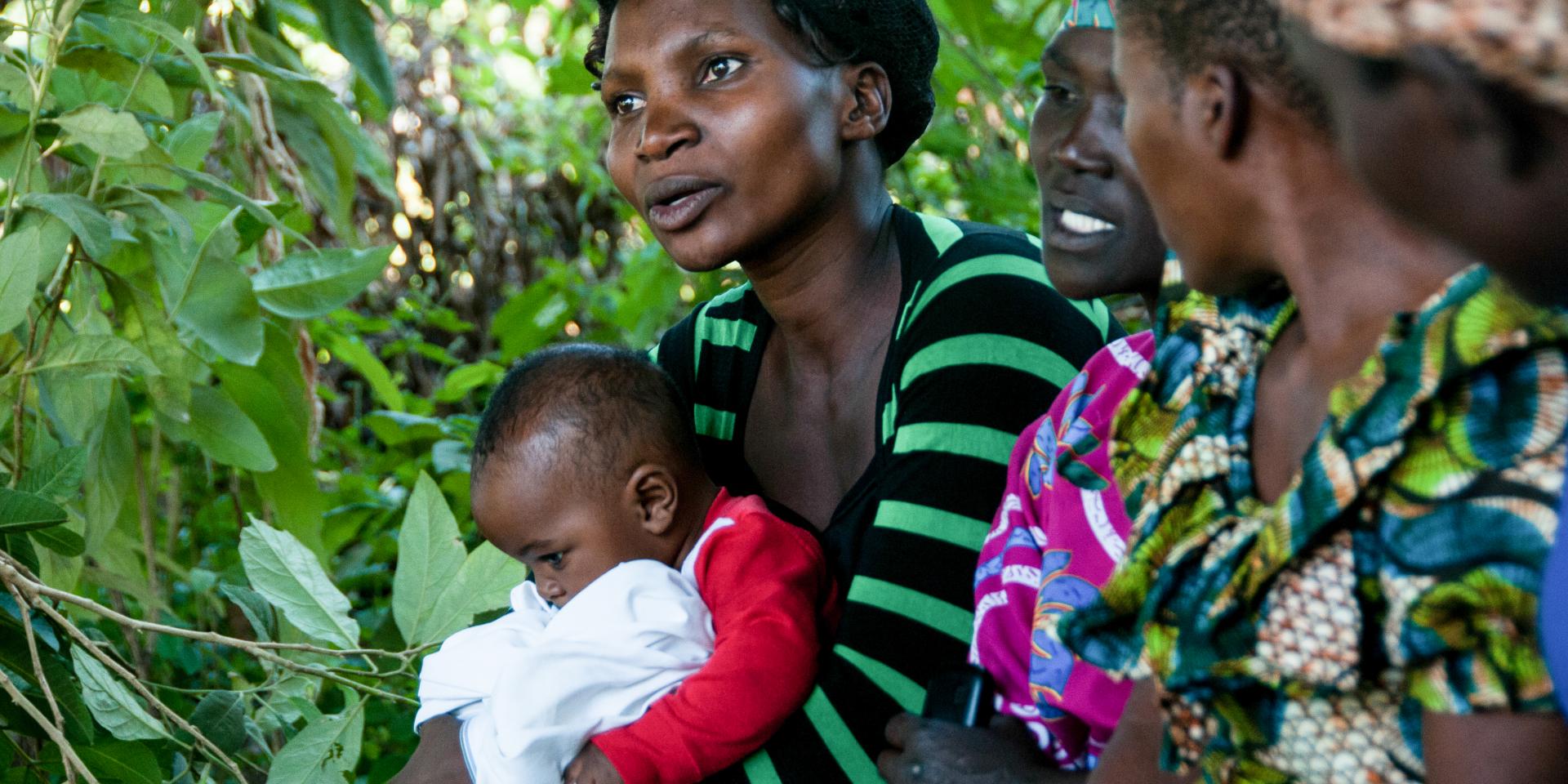 How to design gender-transformative programs for smallholder agriculture adaptation that focus on equitable gender and social norms and structure.
Why is the manual important?
Gender-transformative climate-change adaptation programs are not simply about gender parity or giving women and men equal resources, but are about adopting, integrating and promoting good practices that lead to gender transformation.
Programs are most successful when they consider how the inequitable distribution of roles, resources and power affect the differential needs of women, men, girls and boys in their design and delivery.
This manual covers every aspect of designing gender-transformative programs for smallholder climate adaptation.
Who is the manual for?
The manual is for anyone who is designing, implementing or assessing a program for smallholder agriculture that relates to adapting to climate change.
How can I use the manual?
Experience suggests that the most effective way to increase smallholder farmers' production, promote their adaptation to climate change and achieve women's empowerment is to use an integrated, gender transformative approach.
Therefore, the manual comprehensively covers designing gender-transformative programs for smallholder climate adaptation.
It particularly recognizes that:
impacts of climate change on women, men and youth smallholder farmers are different
program interventions need to consider how gender will affect sustainability and impact
each aspect of program design can benefit—from design to staffing to capacity development of beneficiaries and local organizations, to implementation, and monitoring and evaluation
programs absolutely must consider the experiences, social positions and differing access to resources of marginalized people
It covers the following aspects of programs: understanding gender and social norms, access and control, planning and decision-making processes, equal voices and representation, monitoring and evaluation and learning, and investing in program capacity.
The manual introduces key concepts about gender-transformation, then for every aspect, it gives:
guidance for design and implementation
criteria for program design
tools and methodologies
case studies
When and how was it developed?
The manual was written in 2018 by the IFAD Policy and Technical Advisory Division. It was partly based on a review of IFAD's Adaptation in Smallholder Agriculture Programme (ASAP) that was launched in 2012, supported by IFAD, CGIAR's CCAFS and CARE. The review aimed to check how well ASAP-supported programs translated program commitments to gender equality and women's empowerment into practice.
Where can I get the manual? Who can I contact?
Access the information and manual on this page at IFAD.
Ilaria Firmian, Environment and Climate Division, IFAD, i.firmian@ifad.org
Publications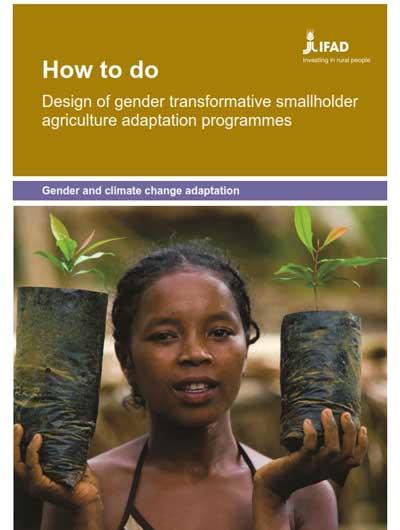 Training Material
IFAD. 2018. "Design of gender transformative smallholder agriculture adaptation programmes", How to do series, International Fund for Agricultural Development (IFAD).