Manual
Manual for participatory identification of climate-smart agriculture priorities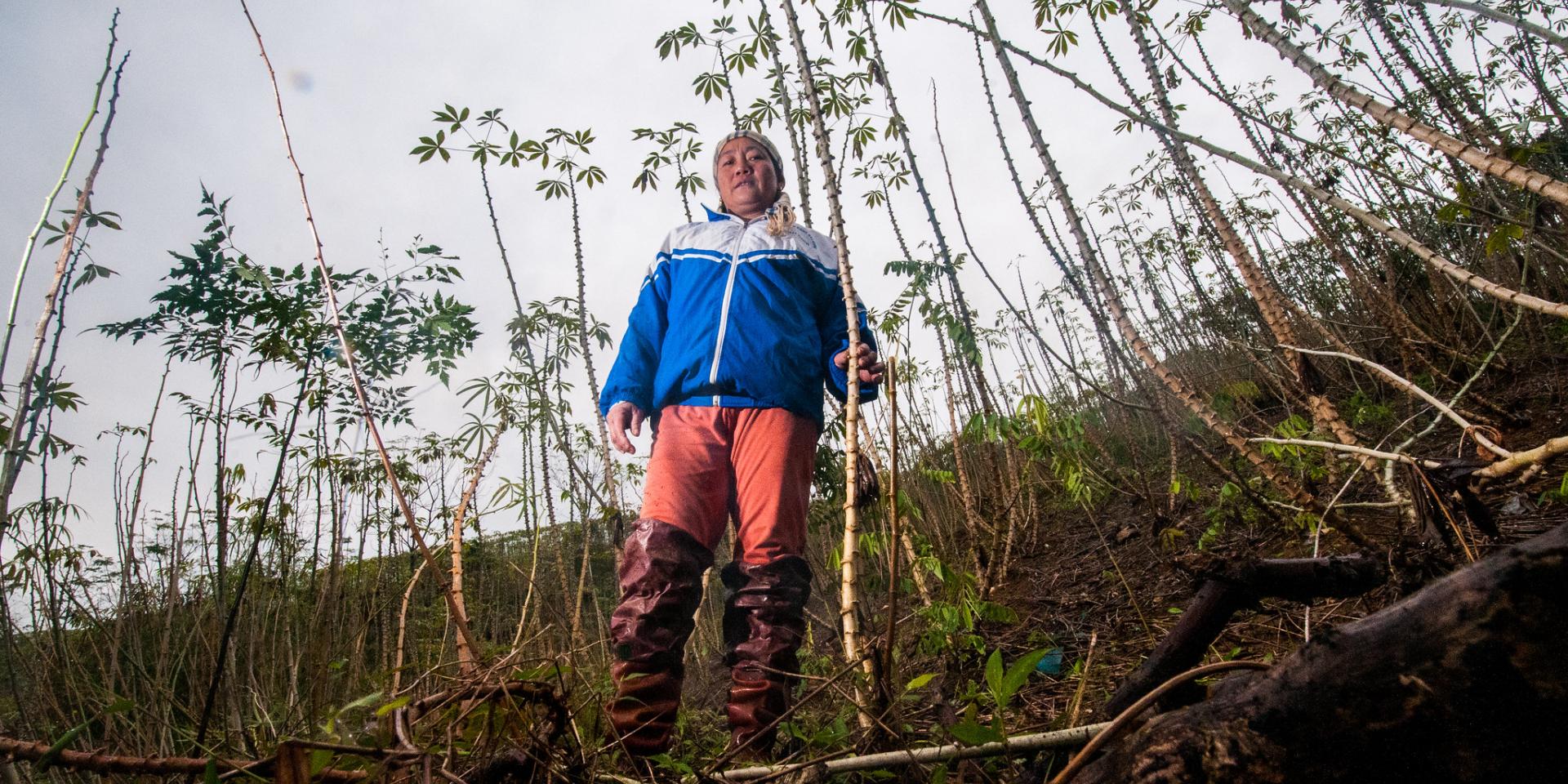 Climate-smart village framework adapted to recognize current farming practices and make assessment cheap and easy to conduct.
Why is the manual important?
The manual offers a means of updating the climate-smart village (CSV) framework to take into account farmers' current practices, experience and knowledge.
The suggestions in the manual are informed by the authors' involvement in a CSV project in Vietnam. They argue that inventories and documentation in the CSV program need to be cheaper and easy to conduct in the field so that more communities adopt climate-smart agriculture. They also promote the introduction of new crops, including agroforestry.
Who is the manual for?
The manual is useful for organizations and practitioners when designing CSV projects. Design considerations include implementation, monitoring and evaluation; and focus on farmers' existing knowledge and experience.
Country of focus: Vietnam
How can I use the manual?
The manual can be used to work with villagers to design a CSV project, taking into account farmers' knowledge and experience of farming, crops, weather patterns, climate change and local landscape function.
The CSV framework could be adapted to get greater uptake of CSV by:
putting more focus on the potential of existing farming practices to become 'smarter'
using indicators that are cheaper and easier to use in the field when assessing and scoping practices using a cost–benefit assessment
involving farmers in participatory prioritization of climate-smart options, including building in ways of eliciting women's knowledge and needs in gender-sensitive ways.
When and how was it developed?
This manual is based on a climate-smart village (CSV) project in My Loi, Vietnam, and scaling up to Ky Anh district in Ha Tinh province. The village represents upland farming systems in the northern-central region of Vietnam. This area is exposed to storms and to temperature and water stresses.
CGIAR's CSV program has been used as a testing ground for identifying scalable climate-smart practices, which means the area surrounding the village are important to take into consideration.
Where can I get the manual? Who can I contact?
Download the working paper.
Tuan Minh Duong, d.minhtuan@cgiar.org, Elisabeth Simelton, e.simelton@cgiar.org, Hai Van Le, l.vanhai@cgiar.org
Publications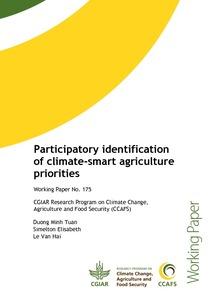 Working Paper
Duong MT, Simelton E, Le VH. 2016. Participatory selection of climate-smart agriculture priorities. CCAFS Working Paper no. 175. Copenhagen, Denmark: CGIAR Research Program on Climate Change, Agriculture and Food Security (CCAFS).