Manual
Nurturing Connections, adapted for Southern Bangladeshi homestead food production and nutrition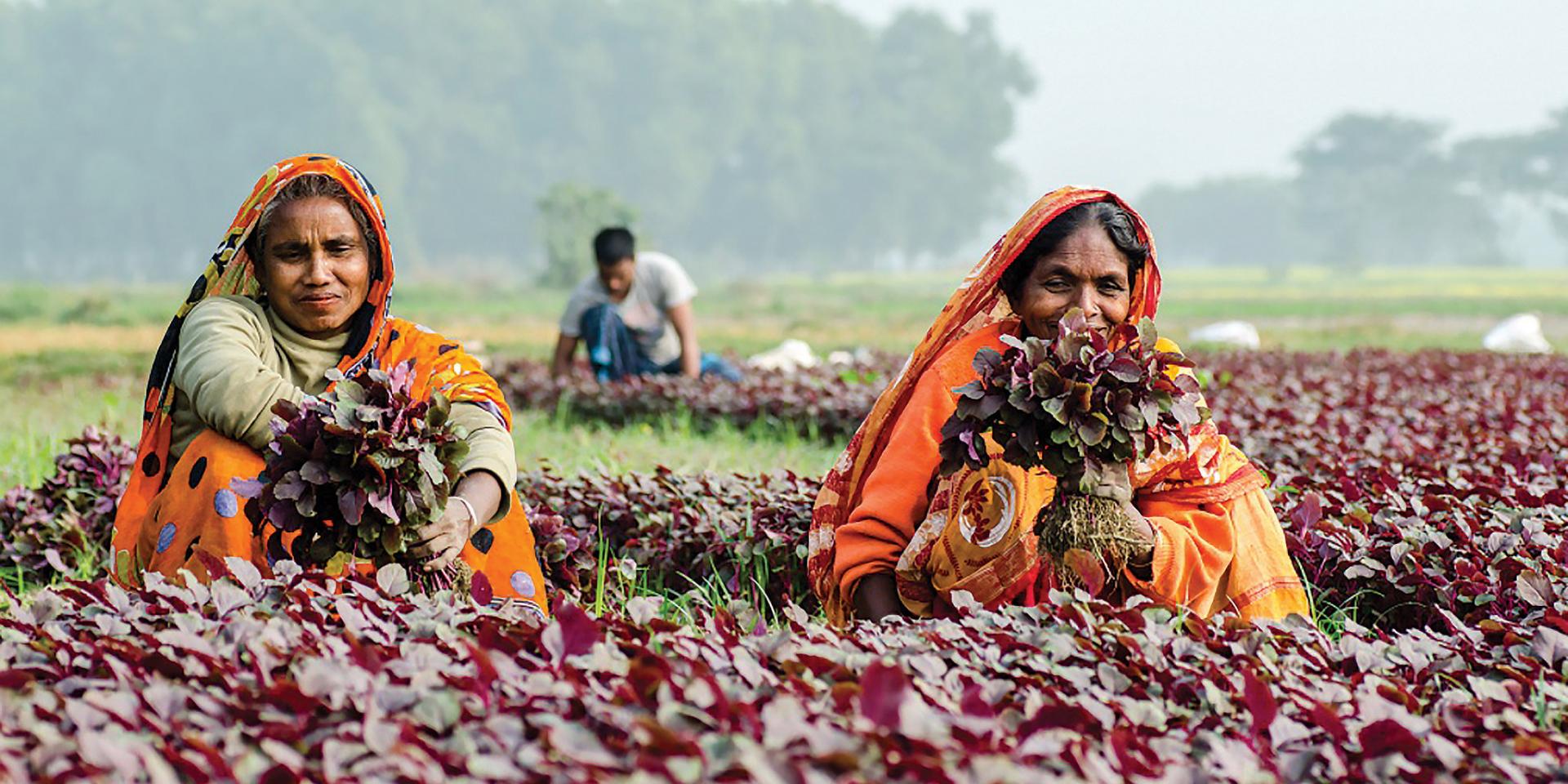 This manual, adapted for Southern Bangladesh communities, catalyzes changes such as promoting the role of women as decision-makers, food producers, and investment makers in the household.
Why is the method/tool/material important?
It is important for communities to be able to talk about the gender-power relations and sensitive topics such as societal norms. The approach recognizes that:
behavior change is a process that requires internalizing new concepts
gender norms are driven by community norms and group dynamics
adults learn best through action and experience
The program this manual is based on focuses on discussing gender norms, equality and building constructive communications skills with the whole household to create an enabling environment for improved nutrition, health and well-being.
Who is the method/tool/material for?
The manual is for experienced, local facilitators/field agents in Bangladesh working in a participatory way with rural communities.
Country of focus: Bangladesh
How can I use the tool?
The manual is based on a collaborative learning approach: every participant is potentially both a learner and a teacher. The content may challenge local conventions and taboos, especially in relation to women and children.
It aims to catalyze changes such as promoting the role of women as decision-makers in the household, and as a food producers able to engage on more equal terms in the family's investments.
Topics include:
equitable food distribution
adequate nutrition
advancing the role of women in agriculture as a key element of effectiveness for household well-being
women's decision-making in production and income, including mobility, access to markets and time use
They are addressed through discussion, games, energizers, role play, demonstrations, sharing, teamwork and more.
While Nurturing Connections was developed specifically for use in Bangladesh, by adjusting examples and discussion points to the local context, the manual can be adapted to any area where lack of equal power relations between genders poses a barrier to household health and well-being.
When and how was it developed?
This manual adapts the first Nurturing Connections program for the local context of Southern Bangladesh. It was supported by the USAID Technical and Operational Performance Support (TOPS) Program.
Where can I get the method/tool/course? Who can I contact?
Download the manual here [24.7 MB].
Emily Hillenbrand
Helen Keller International. 2015. Nurturing Connections – Adapted for Homestead Food Production and Nutrition. Bangladesh: Helen Keller International Bangladesh.
Publications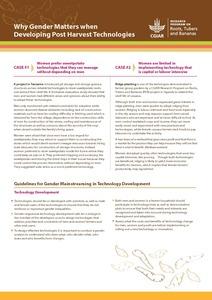 Brief
CGIAR Research Program on Roots, Tubers and Bananas. 2017. Why gender matters when developing post-harvest technologies. CRP RTB. 2 p.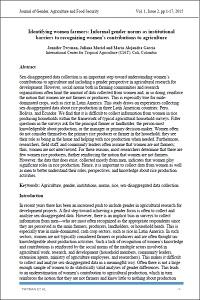 Scientific Publication
Twyman, Jennifer; Muriel, Juliana; García, María Alejandra. 2015. Identifying women farmers: Informal gender norms as institutional barriers to recognizing women's contributions to agriculture. Journal of Gender, Agriculture and Food Security 1(2): 1-17.