Manual
Training guide: gender and climate change research in agriculture and food security for rural development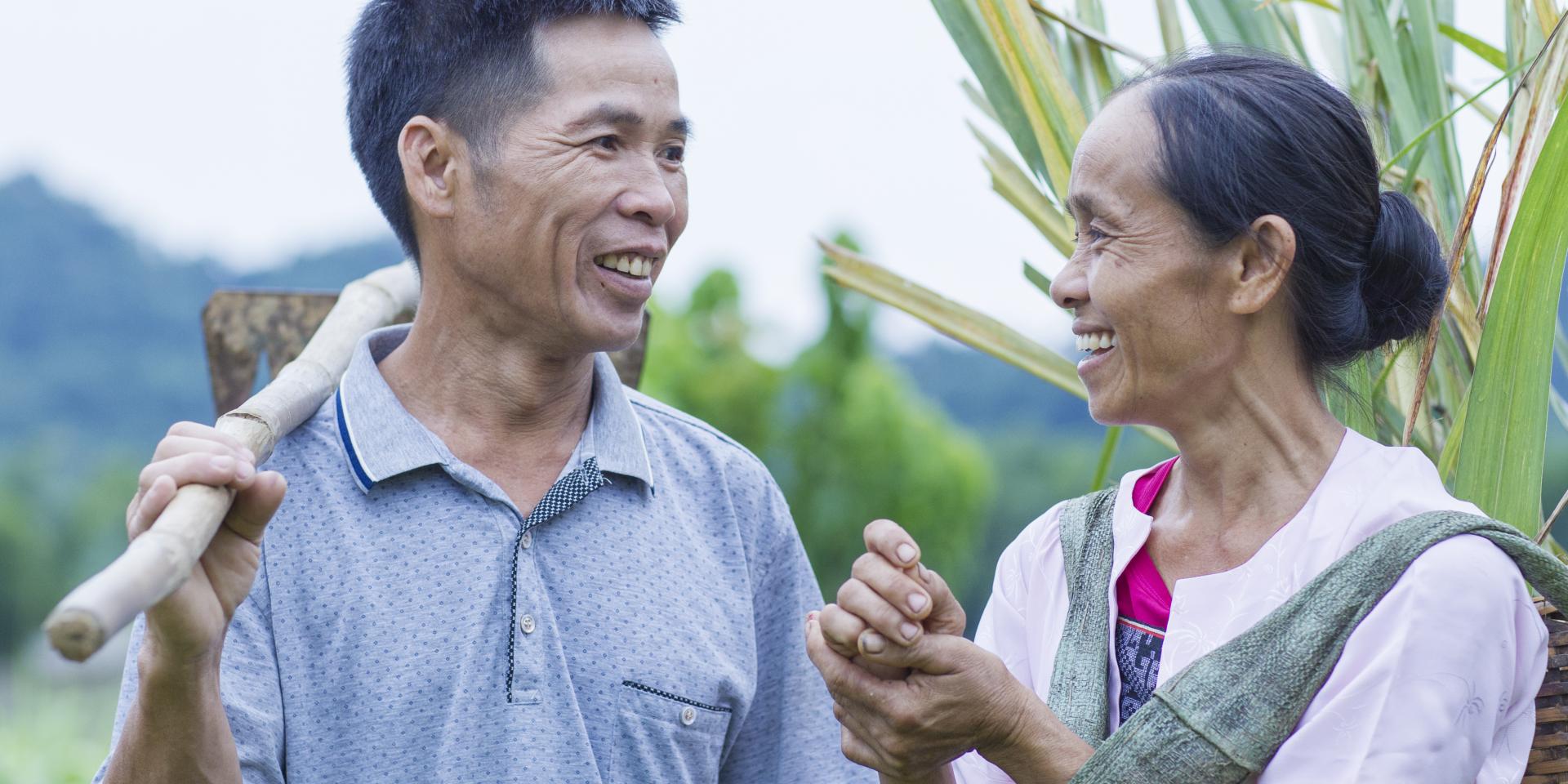 This manual helps researchers investigate the gender dimensions of responding to climate change in agriculture and food security sectors.
Why is the manual important?
Although they are important food producers and providers, women presently have limited access to and control of resources, and are among the people most affected by climate change. However, implementing the idea that climate change and gender issues are integral parts of agricultural development has been somewhat ineffective so far.
The manual aims to rectify that by supporting work to investigate the gender dimensions of responding to climate change in the agriculture and food security sectors—its ultimate goals are to improve food production, livelihood security and gender equality in the context of the changing climate.
Who is the manual for?
The guide is intended for agricultural development professionals who are using field-based research in their work with households and communities to respond to the impacts of climate change, prepare for future climate risks and impacts of climate change, or modify agricultural practices to reduce contributions to climate change.
How can I use the manual?
By better understanding how women and men adapt to climate change in their communities, development practitioners in agriculture can address their needs more accurately.
The manual provides important information on how to rigorously implement research tools, use a sampling strategy, and think about analysis and reporting on the findings from such approaches right from the beginning of study planning.
This manual has three main components to educate practitioners:
Links between economic, environmental, social and institutional patterns that affect people in agriculture in the context of climate change. Opportunities and constraints for agriculture and food and livelihood security development.
An understanding of gender, wealth, ethnicity, caste and other social differences in communities and households. Understanding livelihood strategies and priorities of different socio-economic groups, and ensuring a voice for poor and marginalized people.
Tools specifically designed to support a gender-sensitive participatory process that analyzes the current situation, then plans for the future.
The manual includes exercises, tips, key terms, frameworks, key issues, research tools, guidance, work plans, reporting formats and analysis guidance.
The second part of the manual specifically also outlines research of interest to the CCAFS program: climate analogues, weather information and climate-smart agriculture.
When and how was it developed?
FAO and CCAFS researchers prepared the manual in 2012. It was a product of collaboration after 10 research tools were tested in three regions in Bangladesh, Uganda and Kenya.
Where can I get the manual? Who can I contact?
You can access the manual at the CGIAR CGSpace.
Contact Yianna Lambrou, yianna.lambrou@fao.org
Publications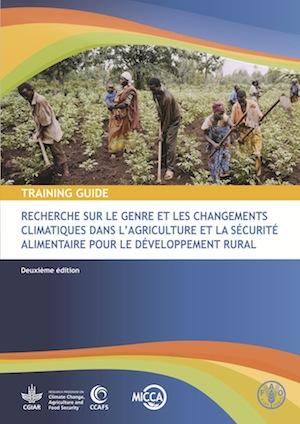 Training Material
FAO. 2012. Training guide: gender and climate change research in agriculture and food security for rural development. Rome, Italy: Food and Agriculture Organization of the United Nations (FAO).