Gender and inclusion in forest landscape restoration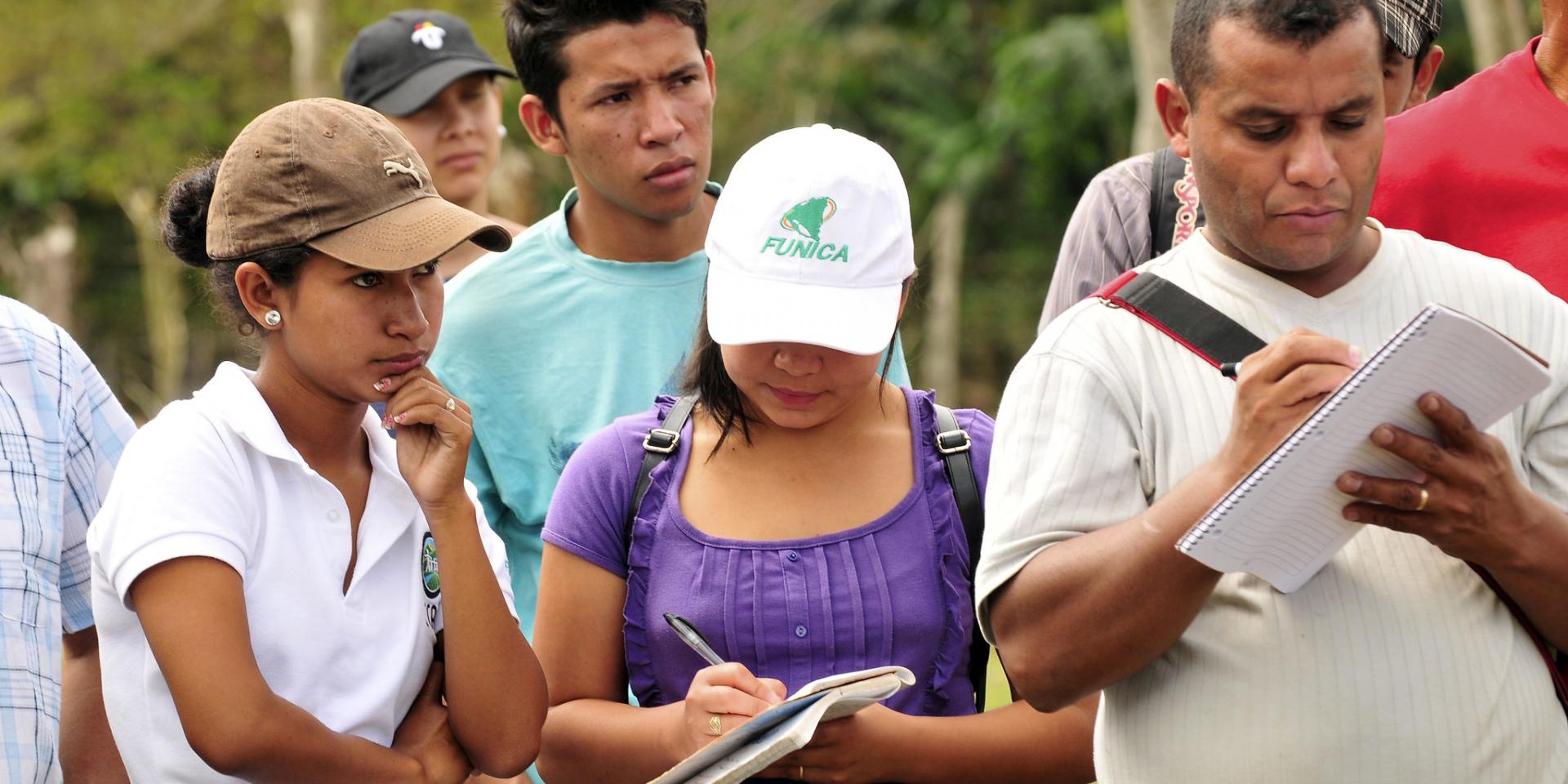 This self-paced online course aims to provide a comprehensive overview of gender and social inclusion and to build capacity for various stakeholders engaged in forest landscape restoration work.
This course is in English.
What will you learn?
You will be able to:
Learn the fundamentals of gender and social inclusion in forest landscapes restoration (FLR). 
Understand gender inequalities, gender-differentiated impacts and opportunities to address inequalities for more equitable and sustainable FLR.
Build the abilities and understanding of diverse stakeholders on the gender and FLR nexus.
Course highlights and outcomes
Gain the skills needed to understand key gender related concepts and to understand how gender and social inclusion link to restoration.
Learn how to incorporate gender and social inclusion into your restoration work through access to additional information and resources on concepts, frameworks, tools and good practice examples.
Explore learning materials, diving into detailed content within the resources center based on your needs.
Join a community of practice committed to ensuring gender and social inclusion is at the heart of forest and landscape restoration efforts.
What resources do you need to do it?
You need internet access and a computer.
Learners have the choice to complete one or more modules. The course is designed to be easily accessible to all: learners have the option to complete it online, offline or on their mobile phone. Learners will have access to an extensive resource center to assist with further learning.
More about this training
This course, developed by gender experts, compiles research, case studies and practical recommendations from leading institutions engaged in forest landscape restoration.
This is in partnership with CGIAR Research Program on Forests, Trees and Agroforestry (FTA),  CGIAR GENDER Platform, the Center for International Forestry Research (CIFOR), World Agroforestry (ICRAF), the Alliance of Bioversity International and the International Center for Tropical Agriculture (CIAT).
Course structure:
The course consists of five modules featuring relevant evidence, case studies, tools and good practices developed by FTA and partners, packaged in an accessible and interactive online learning format.
Module 1: Gender equality
Module 2: Forest landscape restoration and gender
Module 3: A gender-responsive approach to FLR: Concepts and safeguards 
Module 4: A gender-responsive approach to FLR: Decision-making and distribution
Module 5: Taking action: Implementing gender-responsive FLR
Each of the modules, which include videos, interactive exercises, and a guide, takes approximately 40 minutes to complete, with the five-module course requiring approximately 3 hours.  Learners can pick up the course where they left off, for a self-paced journey. A certificate of completion is delivered at the end of the full course and of individual modules.
Who can I contact for more information?
For further information please contact - GIandFLR@cgiar.org. 
To register, please click here.
Access now
Publications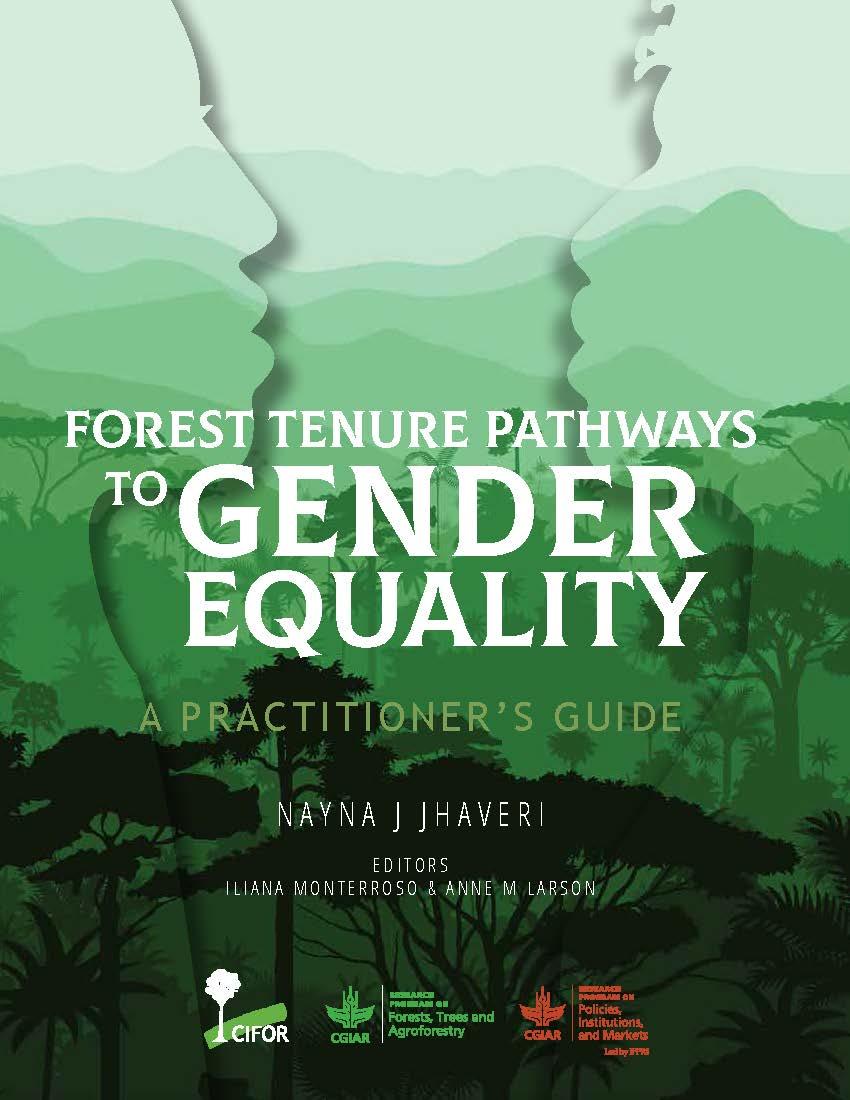 Report / Factsheet
Jhaveri, N.J. 2021. Forest tenure pathways to gender equality: A practitioner's guide. Center for International Forestry Research (CIFOR).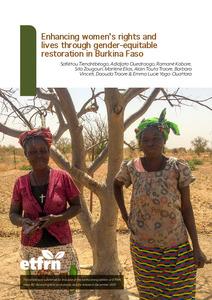 Scientific Publication
Tiendrébéogo, S.; Ouedraogo, A.; Kabore, R.; Zougouri, S.; Elias, M.; Traore, A.T.; Vinceti, B.; Traore, D.; Yago-Ouattara, E.L. (2020) Enhancing women's rights and lives through gender-equitable restoration in Burkina Faso. ETFRN NEWS 60: Restoring African Drylands 8 p. ISSN: 1876-5866
Scientific Publication
Ihalainen; M, 'Landscape Restoration in Kenya: Addressing gender equality', 2018