GENDER insights
Shared lands demand shared leadership: How to strengthen women's voices in collective resources governance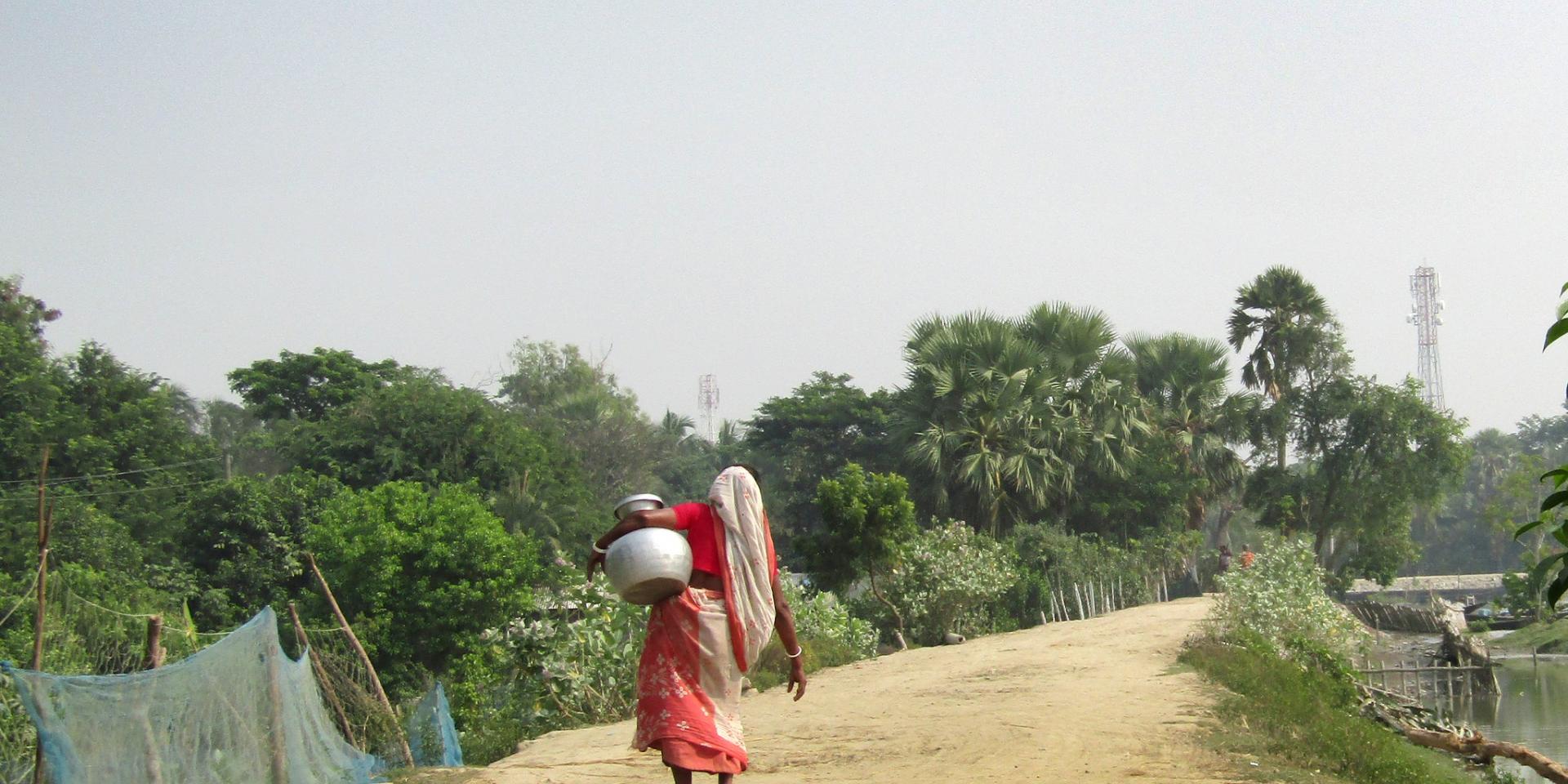 What do women's roles look like in governance and management of collective resources? How great a role do they play in leadership? Are their voices heard?
Climate change demands inclusive governance of collective resources
In Tunisia, as elsewhere, climate change affects both men and women, but women are less able to cope due to barriers preventing them from owning land and accessing trainings in drought mitigation and rangeland rehabilitation. It is therefore paramount to understand how women use rangelands to ensure that they benefit from rangeland management in equal measure with men.  Women's feedback and priorities thus ought to be vital for equitable and collaborative use and management of rangelands, where women voice their concerns and priorities in policy dialogues. But this is not always the case.
For example, Najjar explained, this study found that it was almost exclusively men who reported adopting irrigation technologies, while women were excluded from trainings and information sessions, despite their involvement and contributions to irrigation.
The findings produced by Najjar and colleagues established that rural women in Tunisia are more actively involved in grazing livestock, and more broadly in livestock rearing and agricultural production, than is assumed in practitioner and policy circles. Women's growing involvement in livestock rearing and agricultural production must be supported with commensurate social and economic policy interventions, emphasized Najjar.
Providing both women and men farmers with appropriate support to optimize rangeland cultivation and productivity is particularly urgent and important in the context of resource degradation accelerated by climate change.
Tackling social and cultural gender norms, giving women a voice and ensuring they are able to take on leadership roles in policy and decision-making processes is the road to sustainable governance and management of collective resources, such as land and water. This conclusion was reached by a group of gender experts during the 2022 GENDER Science Exchange in Nairobi, Kenya.
Dina Najjar, a Senior Gender Scientist at the International Center for Agricultural Research in the Dry Areas (ICARDA), highlighted research on women's contributions to rangeland cultivation in Tunisia. This study aimed to understand women's and men's ownership and control of assets and resources as well as their respective roles in coping with the impacts of climate change.
"In this study, we found that failing to consider women's needs and priorities in formulating policy not only deprives women of voice and representation in policymaking, but also deprives management policies and practices of women's insights and knowledge," said Najjar.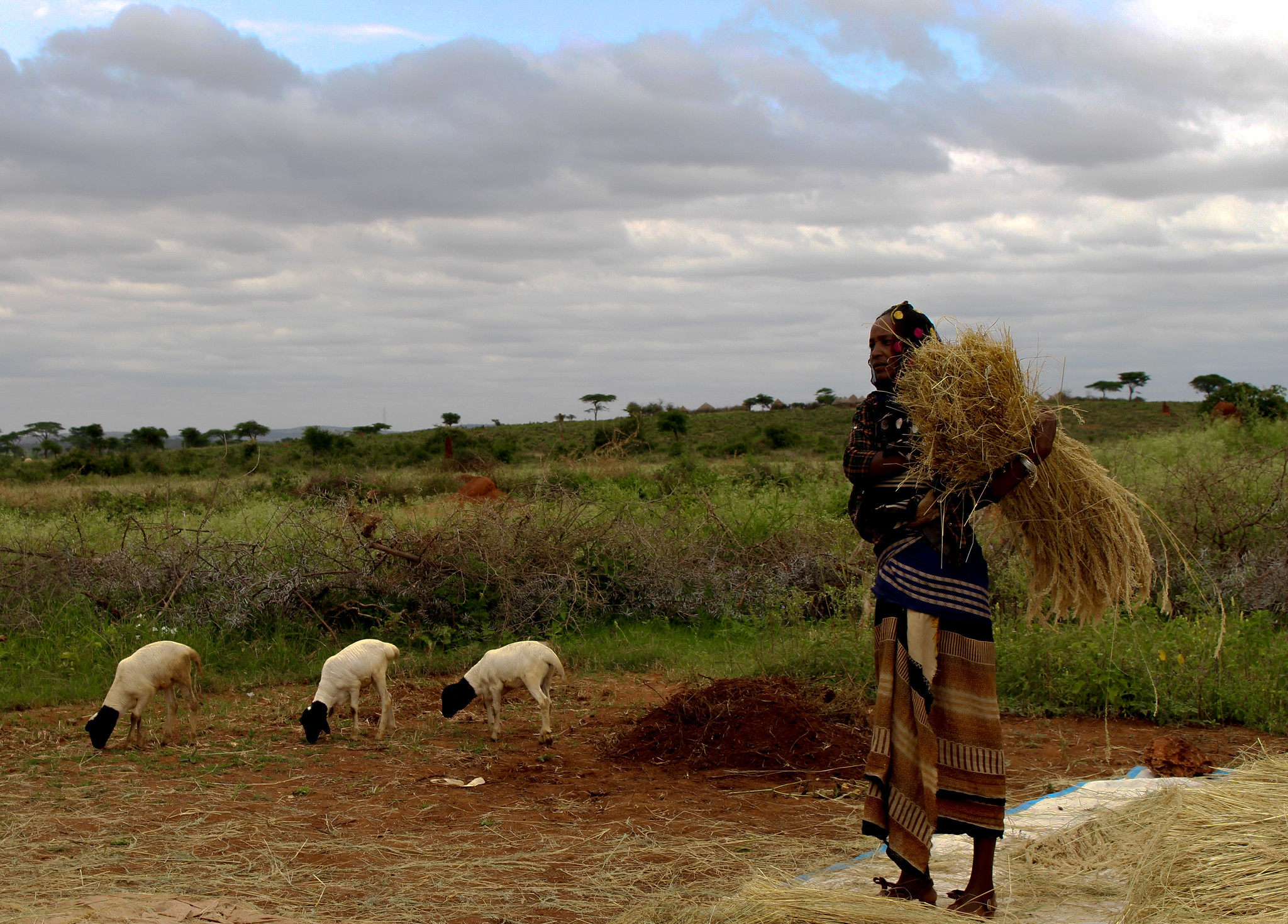 Women's voices matter in rangeland management
A study in East Africa on Participatory Rangeland Management (PRM) revealed that "women's rights to own and make decisions about livestock and other resources differ from men. Women seldom participate in natural resource forums or rangeland management institutions." Philip Miriti, a Research Officer at the International Livestock Research Institute (ILRI) referenced a study that describes women's engagement in PRM and implications for women's participation in decision-making processes.
Increasing women's opportunities in leadership positions and resource governance in particular can promote gender equality and support the policies that may have potential to improve women's day-to-day activities.
Miriti explained: women in PRM executive committees—a type of local governance institution—contributed to the identification of resource management planning priorities. Women advocated for conservation of specific, potentially overlooked, rangeland resources. Gender specific norms and practices influence women's collection of medicinal plants and water, for example. In drylands, where water access is compounded by climate change, women spend substantial amounts of time fetching water. They often expressed interests in preserving the quality of water sources near their homes.
In addition, said Miriti, women in these institutions came to be regarded as leaders:
"In Baringo county, where the study took place, women's agency in communities and households is often limited.  Women leaders are role models and inspire other women in the community. In the words of an assistant chief in Koitegan,'Women are currently holding leadership positions, unlike in the past… We as women leaders want to ensure equality and inclusivity of women in community leadership and give women confidence to make steps forward and take up leadership.'"
Still, gender parity in leadership is far from achieved. Based on research, Miriti remarked: "Women attaining leadership positions in groups that include men is difficult because they are deemed as not having capabilities."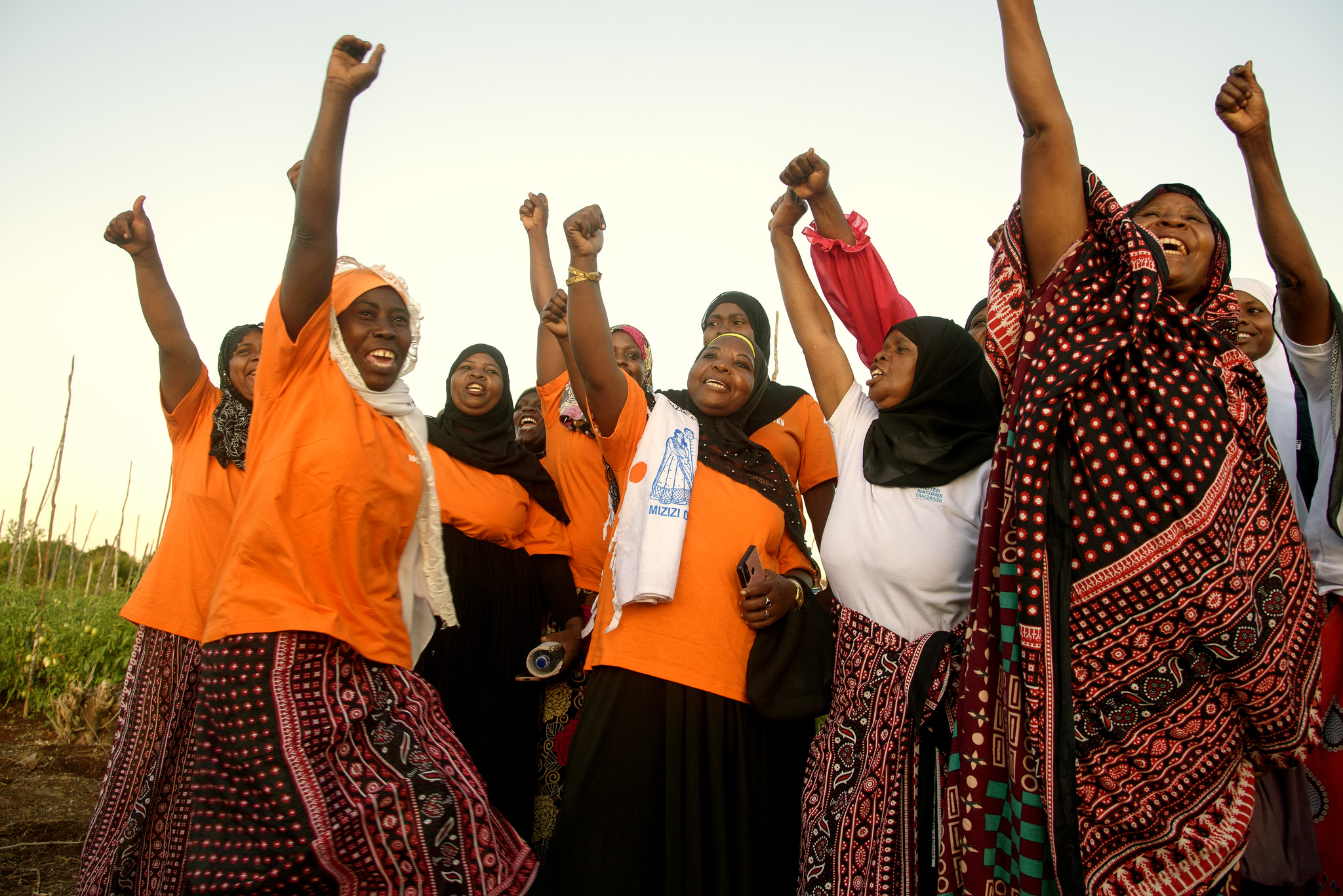 Barriers to leadership harm both women, natural resources and livelihoods
Katrina Kosec, a Senior Research Fellow in the Development Strategy and Governance Division at the International Food Policy Research Institute (IFPRI), concurred on the challenges women face in taking up leadership roles: "We found that women's political activism in Mali was less than that of men in terms of leadership participation, especially in politically based organizations. This seems to be a high barrier for women given how such organizations can be important sources of influence in their communities."
In her presentation on women's voices in civil society organizations (CSOs) in Mali, Kosec narrated how CSOs are helping Malians to pursue shared objectives, such as preventing gender-based violence and ensuring women and men can securely access key resources and hold local authorities accountable. Women participated in diverse array of CSOs, but often lacked the technical skills, information and resources to influence policy in their communities.
"What we found out in our research in Mali is that women have great participation in civil society organizations. In fact, there are more formally registered civil society organizations entirely made up of women than entirely made up of men. Where those women have greater mobilization capacity, they often lack technical skills, political information and other resources that can make a civil society organization influential in their community," Kosec said.
Many societies in developing countries are patriarchal in nature. As such, there is gender gap in leadership participation in organizations hindered mostly by social and cultural norms.
"I think social norms require more research to understand how normative constrains are limiting women's participation in leadership or the amount of influence they have, even when in leadership," Kosec added.
Based on her research in polders of Bangladesh, a climate-gender inequity hotspot, Niyati Singaraju, a Postdoctoral Fellow in Gender Research and Evidence, International Rice Research Institute (IRRI), in India, agreed:
"Although women's participation in water governance has improved with quotas in water management groups, women are left behind in leadership roles because of restrictive social norms. They have to seek permission from their husbands to participate in executive roles, and they are not allowed as that is often against the family cultural values."
Another challenge, Singaraju continued, "is the unpaid work that does not leave time for leadership roles." She further underlined other factors that limit women in leadership, including lack of confidence and negative self-perception on their leadership knowledge and skills. She added, "Women's leadership and ability to make important decisions can have positive outcomes on the governance of natural resources, agricultural productivity and livelihoods."
Training and education needed to amplify women's voices
Speakers agreed that fighting social and cultural gender norms that hamper women, while enabling women and men to be equally represented in governance structures at all levels, will create more visibility and social acceptance for women in leadership roles, including those related to collective resource management.
"One of the solutions at a higher level is tackling restrictive norms—that can push women to participate in community activities and governance. In the short run, it requires more capacity-building sessions and trainings to equip them with leadership and governance skills," Singaraju said.
She advocated for capacity building: "Provide more access to information, train them on governance and management – but also, there should be active engagement of men in gender sensitivity trainings."
"Women can benefit from trainings that educate them about civic processes, responsibilities of local leaders and the opportunities to participate in and to help them enjoy greater voice in their communities," remarked Kosec.
She added that understanding how social norms interact with the political process is critical in understanding women's voices beyond the household:
"I think that we need to understand more and more, not just intrahousehold dynamics and how women interface with husbands, and not even only how they interface with social networks, but also how women interface with leaders, those that have power and budgets that they can invest in women. And I really hope that we can do more to increase women's voices and agency in those conversations."