GENDER platform news
Three new grants awarded on women's empowerment and climate change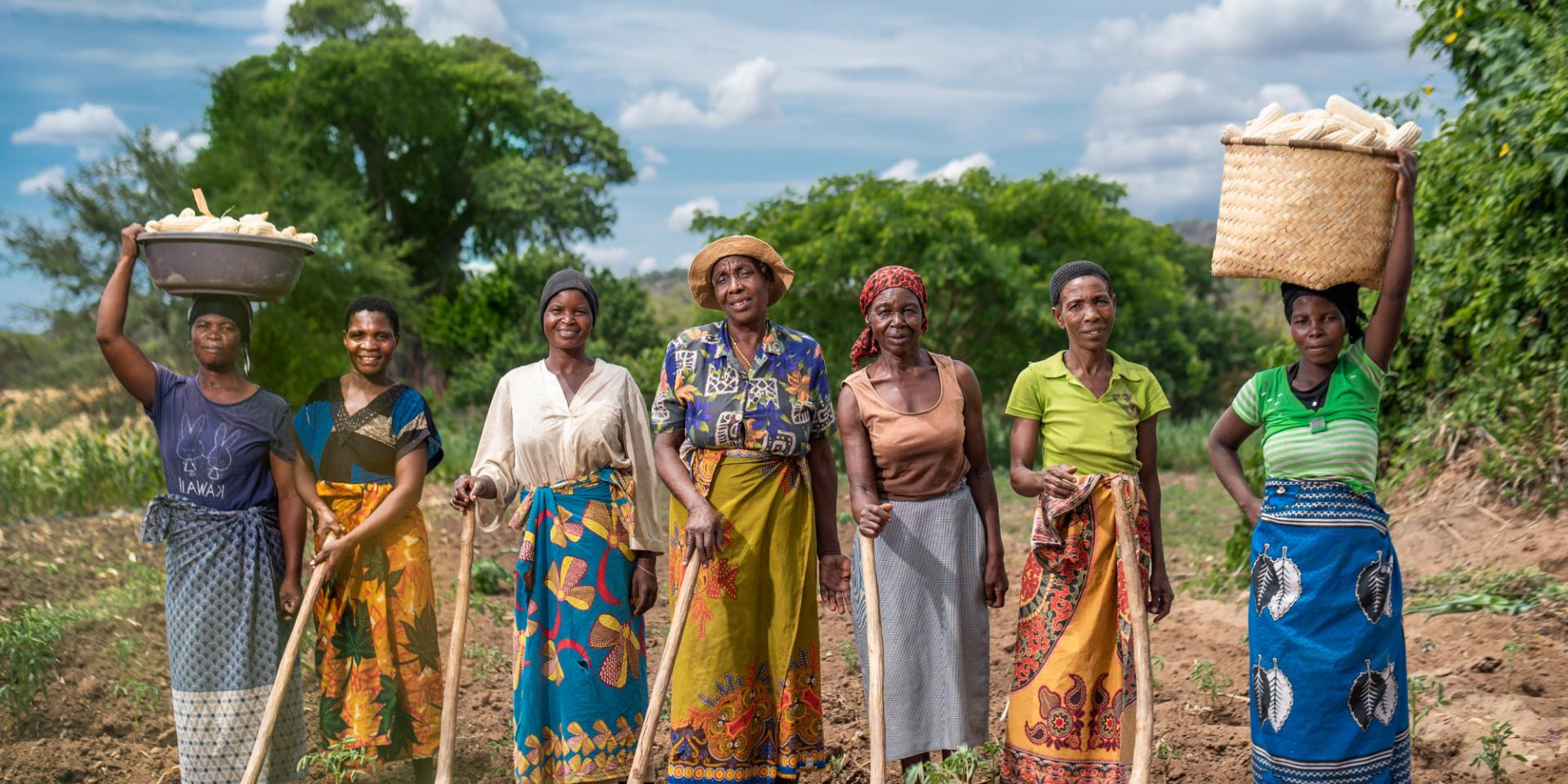 The CGIAR GENDER Impact Platform has recently announced three recipients of its research grants to apply women's empowerment measures to climate change research being conducted under the CGIAR.
Under the Platform's Methods Module, each grantee will receive USD 100,000 for a 16-month project aimed at scaling the application of women's empowerment metrics to fill key knowledge gaps on the relationship between women's empowerment and climate actions, innovations, and interventions.
The primary goals of these research grants are to help integrate women's empowerment and climate change more effectively into the design, implementation, and monitoring and evaluation of CGIAR and partners' investment portfolios, and build a thriving community of practice among users of the Women's Empowerment in Agriculture Index (WEAI) and related tools, who are also applying these tools and methods to their climate change research.
The grantees were selected through a competitive process designed by the Methods Module and based on criteria aligned with the Platform's mission and priorities. All proposals were thoroughly reviewed and evaluated by an independent panel of experts. The three projects selected by the panel and approved by the GENDER Platform leadership aim to measure women's empowerment and climate change outcomes in various contexts as detailed below. The selected projects are all linked to CGIAR Initiatives: NEXUS Gains, Mitigate+, and HER+.
Learn more about each of the recipients below:
Project Title: Unveiling the Nexus: Climate-Smart Irrigation and Women's Empowerment in Uzbekistan
CGIAR Initiative on NEXUS Gains
This study uses a diagnostic survey, choice experiments, and impact evaluation, to study women's empowerment and how it relates to access to and use of productive resources and assets in agriculture, particularly land, irrigation, and agricultural mechanization. In addition, the impact evaluation will measure how women's empowerment is impacted when the access to water-saving technologies is improved in addition to adaptation and mitigation benefits. The research project will be the first to field the pro-WEAI in Uzbekistan, adding not only to global data on empowerment metrics, but contributing critical data to aid Uzbekistan policymakers and international organizations working on agrarian development.
Project Title: Examining women's empowerment and resilience under socio-technical innovation bundling: Application of Pro-WEAI tools and methods in India and Ethiopia
CGIAR Initiative on Gender Equality (HER+)
HER+ is co-developing socio-technical innovation bundles (linking climate-smart technologies with social innovations) to facilitate women's empowerment and engagement as partners and drivers of climate change solutions. The proposed grant will expand the use of pro-WEAI tools and methods for identifying, prioritizing, and implementing context-specific socio-technical innovation bundles (STIBs) in selected learning labs in Ethiopia and India. The study will shed light on how the adoption and use of (diverse combinations of) STIBs contribute to women's, men's, and youth empowerment and resilience to climate change using a quasi-experimental design.
Project Title: Strengthening women's empowerment in the design of a Living Lab approach for climate resilient, low-emission food system development in Kenya and Colombia
CGIAR Initiative on Low-Emission Food Systems (Mitigate+)
The CGIAR Initiative on Low-Emission Food Systems is developing a "Living Labs for People" (LL4P) approach to support equitable and sustainable low-emission food system development. The proposed research will apply pro-WEAI tools to diagnose women's empowerment for LL4P sites in Colombia and Kenya and generate evidence on the interactions between women's empowerment and interventions targeting climate resilience and mitigation. Learnings of the proposed research will inform the future trajectory of the LL4Ps and strengthen the LL4P's ability to deliver on gender equality and social inclusion outcomes.