GENDER insights
Top 10 reads on gender and nutrition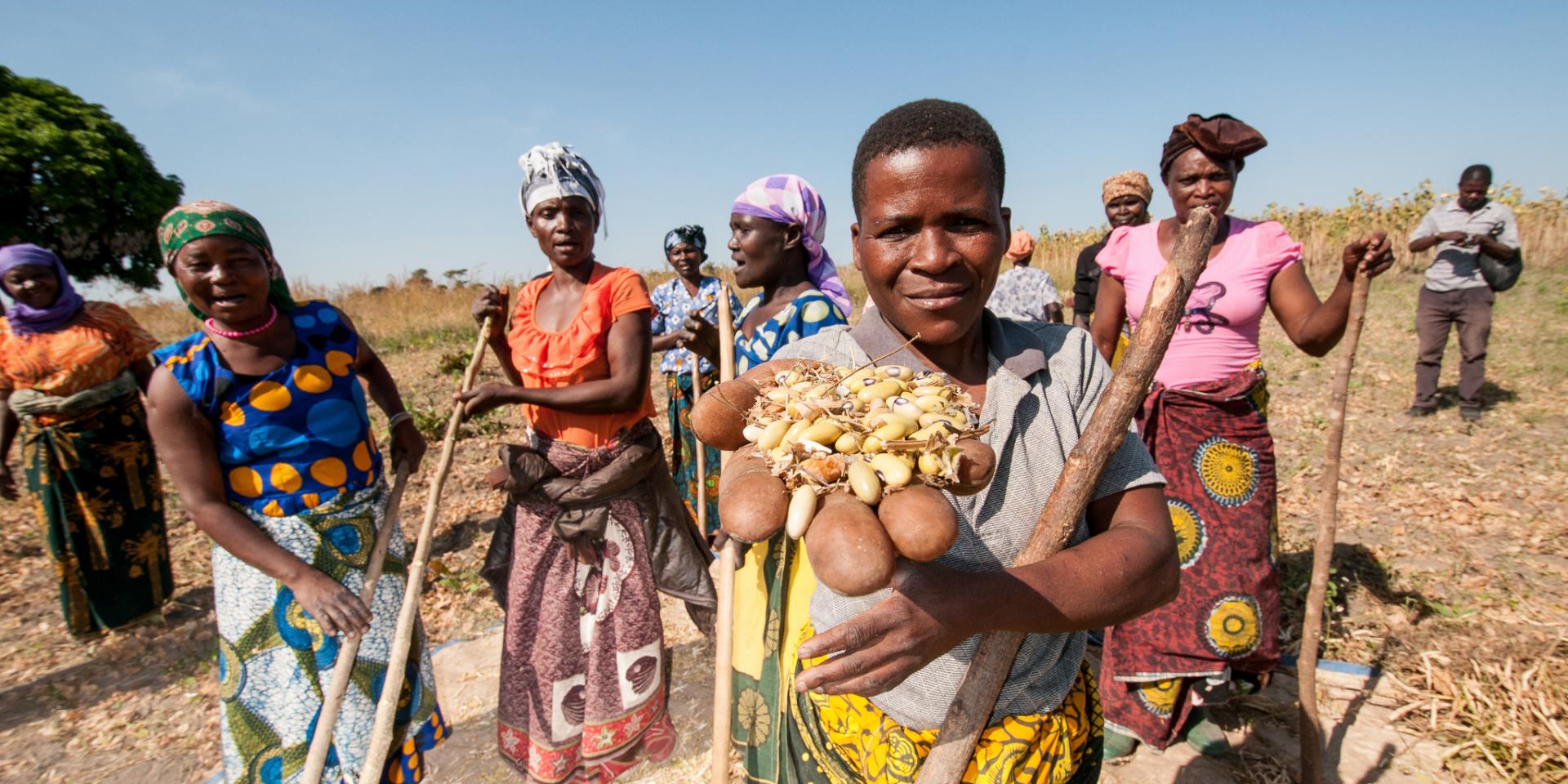 A new series of recommended reading lists provide starting points for researchers, students, practitioners and others looking to dive deeper into research on gender and a wide variety of topics.
In this list, first in the series, we take a closer look at recommended reading on gender and nutrition.
The field of gender research for development has grown significantly in recent decades, as evident in the ever-increasing body of high-quality literature on gender and its relationship to nutrition, health, equity, and other critical subjects. While it's impossible to say which are the "best," we identified 10 significant papers that provide a road map of this evolution.
What roles do women play in children's nutritional health?
#1
Our road map begins with #1: "The importance of women's status for child nutrition in developing countries," from Lisa Smith and colleagues. Published in Food Nutrition Bulletin in 2003, it brought attention to the critical role of women's status (relative to men) in influencing children's nutrition, elaborating some of the key ways in which women and children's nutrition are linked in three developing regions: South Asia, sub-Saharan Africa, and Latin America and the Caribbean. Although the focus was primarily on the instrumental value of women's status in supporting nutrition goals, it made a good case for how increasing women's status is essential to making global progress on reducing malnutrition.
#2
An important aspect of research on gender and nutrition looks at the complexity of these relationships. In some instances, this work explores the moderating and mediating effects of these relationships in the context of a single country, such as #2: "Women's empowerment mitigates the negative effects of low production diversity on maternal and child nutrition in Nepal" by Hazel Malapit and colleagues in the Journal of Development Studies in 2015
#3
Likewise, exploring the aspects of gender and nutrition at a deeper level, is #3: "Is women's empowerment a pathway to improving child nutrition outcomes in a nutrition-sensitive agriculture program? Evidence from a randomized controlled trial in Burkina Faso," from Jessica Heckert and colleagues in Social Science & Medicine in 2015. Both of these country-specific studies offer lessons other countries can learn from.
How can regional studies teach us about differences and similarities?
#4
In other instances, research is conducted across a region, such as #4: "Women's empowerment and child nutritional status in South Asia: a synthesis of the literature" from Kenda Cunningham and colleagues in Maternal and Child Nutrition in 2015, providing insights into how results may vary across country contexts in a similar geographic area.
#5
Still other important contributions on understanding the linkages between women's empowerment and nutrition are made by looking more broadly across geographical contexts, as Agnes Quisumbing and colleagues did in 2020 with #5: "Do tradeoffs among dimensions of women's empowerment and nutrition outcomes exist? Evidence from six countries in Africa and Asia," published in Food Policy. With this approach, comparing evidence more broadly across contexts can reveal important differences and similarities in outcomes.
What new truths might systematic reviews reveal?
#6
Insights have also been gained through systematic reviews of the literature, shedding light on recent evidence by looking across studies on similar topics. For example, in 2020, Helen Harris-Fry and colleagues conducted a meta-analysis of associations between gender-based inequities and women's and children's anthropometric status, dietary quality and household food security in #6: "The impact of gender equity in agriculture on nutritional status, diets and household food security: A mixed-methods systematic review," published in Global Health.
#7
A review of the literature on women's empowerment by Marianne Santoso and colleagues in 2019, #7: "Role of women's empowerment in child nutrition outcomes: a systematic review," published in Advances in Nutrition, summarize evidence for various ways that women's empowerment can impact child nutrition, using a theoretically driven application of dimensions and domains of empowerment.
#8
Our #8: "Review: Time use as an explanation for the agri-nutrition disconnect? Evidence from rural areas in low and middle-income countries," from Deborah Johnston and colleagues, published in 2018 in Food Policy, zooms in on the relationship between time and nutrition, and it documents the evidence on trade-offs pertaining to time in productive vs. reproductive activities and its implications for maternal and child nutrition.
How are methods and understanding evolving in this complex field?
#9
While these approaches bring new understanding to our work, a key contribution to the growing body of literature in this field is the broader understanding of the methods used in conducting the research. For example, #9: "Developing the women's empowerment in nutrition index in two states of India," from Sudha Narayanan and colleagues, published in 2019 in Food Policy, presents a new multidimensional empowerment index that spans domains that influence nutritional outcomes.
#10
As the field continues to evolve, there is a greater appreciation of how agriculture, nutrition and gender interact with each other. However, gender equality and women's empowerment are not automatic outcomes of nutrition-sensitive agriculture programs, as noted in #10: "Nutrition-sensitive agriculture for gender equality," a chapter in the forthcoming book Advancing gender equality through agricultural and environmental research: past, present and future. While such programs have the potential to shift the underlying barriers that perpetuate gender inequalities, doing so requires deliberate strategies that aim to empower women and assess impacts on women's empowerment as an outcome in its own right, and not merely as an instrument for achieving nutrition outcomes.
These ten publications are integral signposts on the road map that is the study of gender and nutrition, but the map is far from complete. New studies are being conducted all the time that build on this foundation, and the learning continues. Many of the most important papers in this field have yet to be written.