GENDER is CGIAR's Platform designed to put gender equality at the forefront of global agricultural research for development. It is hosted by the International Livestock Research Institute (ILRI) in Nairobi, Kenya.
Platform Director – Nicoline de Haan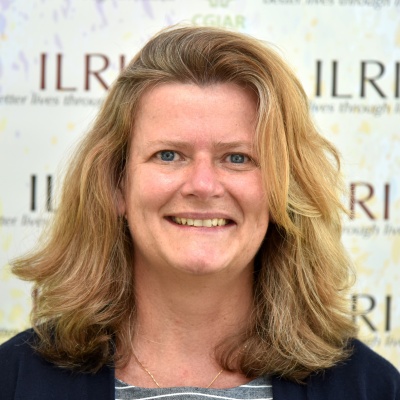 Nicoline de Haan is a senior researcher and previously served as the leader of the gender team at ILRI. She has over 15 years of expertise in gender, rural livelihoods, agriculture, and natural resource management. In her present position she is responsible for leading the work on gender and livestock to ensure equitable development.
Before ILRI, she led the work on gender, poverty and institutions under the CGIAR program on Water, Land and Ecosystems (WLE) examining the implications of inequity in access and control over natural resources, and finding options to ensure inclusive benefit sharing. In her previous position at the UN Food and Agriculture Organization (FAO) she led the global socio-economic team on animal health, where her main responsibility was reducing the impact of animal diseases on the livelihoods of smallholders, and especially women impacted by avian influenza. She holds a PhD in rural sociologist from University of Missouri, Colombia, USA.
Evidence Module Leader – Ranjitha Puskur
Senior Scientist (Gender Research) and Cluster Leader – Livelihoods, Gender, and Nutrition, International Rice Research Institute (IRRI)
Ranjitha Puskur is a socio-economist specializing in agricultural innovation systems and gender. Her research is focused on mobilizing science and knowledge for innovation to result in pro-women and pro-poor developmental outcomes in Africa, South and Southeast Asia, and the Pacific. In her career, spanning 18 years in CGIAR, she has led initiatives such as the CGIAR Research Program on Aquatic Agricultural Systems as well as developed and implemented the WorldFish gender strategy, which for the first time in CGIAR focused on gender-transformative approaches and led to new thinking in the system. She has also developed IRRI's Gender research-for-development strategy to address emerging frontier areas for advancing gender equality in rice-based systems. In addition, she has been leading key strategic gender research areas, such as migration and feminization in rice-based systems, land rights and influence on decision-making, and women's entrepreneurial engagement for economic empowerment. She holds a PhD in Agricultural Economics from IARI in New Delhi, India.
Methods Module Leader – Hazel Malapit
Senior Research Coordinator (Poverty, Health, and Nutrition Division), International Food Policy Research Institute (IFPRI)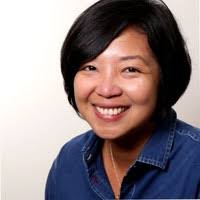 Hazel Malapit coordinates research, training and technical assistance on implementing the Women's Empowerment in Agriculture Index (WEAI), and conducts research on gender, women's empowerment, agriculture, health and nutrition issues. She led the development of subsequent iterations of the WEAI and leads the technical assistance team providing guidance to partners. She works with agricultural development projects, CGIAR Centers and developing country partners to develop and apply women's empowerment metrics in impact assessments. As theme leader for the Gender, Equity, and Empowerment unit of the CGIAR Research Program on Agriculture for Health and Nutrition (A4NH), she coordinates and monitors the integration of gender and social equity into A4NH research and manages strategic research projects in priority topics. She holds a PhD in Economics from the American University in Washington D.C., USA.
Alliances Module Leader – Marlène Elias
Senior Scientist and Gender Research Coordinator, CGIAR Research Program on Forests, Trees, and Agroforestry (FTA), Alliance of Bioversity International and CIAT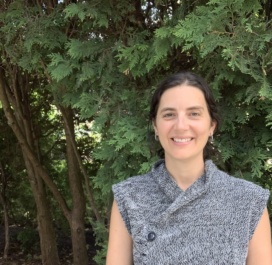 Marlène Elias is a Senior Scientist at the Alliance of Bioversity International and CIAT and Gender Research Coordinator for the CGIAR Research Program on Forests, Trees and Agroforestry. She leads gender research and gender integration in the Alliance's research and practice, with emphasis on strengthening the capacities of staff to conduct participatory, gender-responsive research that will challenge inequitable norms and deliver positive and equitable benefits to women and men across food systems. Rooted in a feminist political ecology approach, her research focuses on gendered dimensions of forest management and restoration, local ecological knowledge(s), and forest amd agri-food value chains, predominantly in West Africa and South and Central Asia. She holds a PhD in Geography from McGill University, Montreal, Canada.
Strategic Communications and Content – Marianne Gadeberg
Marianne Gadeberg is a communication professional with more than ten years experience in international development, in particular within the fields of agricultural research and the environment. She has led efforts to develop and implement communications strategies, create effective content and carry out wide-reaching campaigns to increase uptake of science-based recommendations. Past clients include a range of CGIAR centers and programs, the Swiss Agency for Development and Cooperation (SDC) and the International Finance Corporation (IFC). Under the CGIAR GENDER Platform, Marianne develops and coordinates content, and she leads strategic efforts to reach and influence audiences through knowledge synthesis, messaging, campaigns, the media and more.
Global Engagement and Policy – Vivian Atakos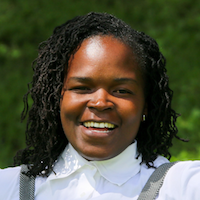 Vivian Atakos is a passionate development communication expert with over ten years of progressive professional experience in Africa and beyond. She has worked with international organizations thereby gaining extensive knowledge in the development, implementation and evaluation of a broad range of communication, engagement and advocacy strategies as well as multifaceted knowledge management processes. Vivian is part of the global communications team at the International Potato Center. In this role, she oversees communication and knowledge management in fifteen countries in Africa. Vivian is skilled in leveraging and supporting partnerships to influence investments and offer holistic solutions to global challenges—food and nutrition security, climate change among others. Under #OneCGIAR, she works with the CGIAR GENDER Platform providing desirable communication support aimed at driving global engagement , policy and learning processes within the CGIAR and its partners – donors, governments, non-governmental organizations, researchers among others.