Tool
General Collective Efficacy Scale: Assessing local collective efficacy and its contributors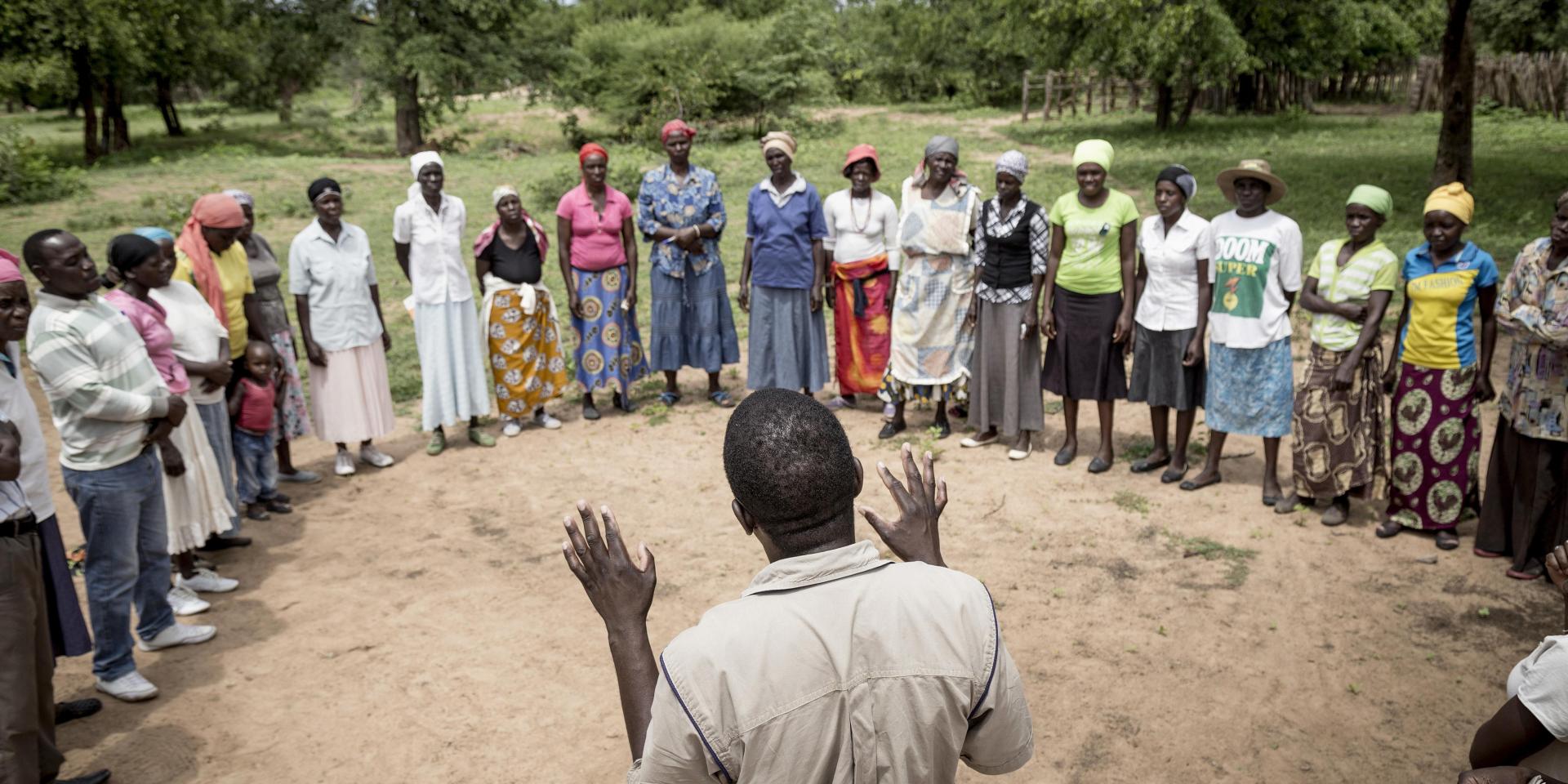 This tool allows program designers and implementers to measure what affects a group's ability to act towards a common goal and their mechanisms.
Why is the tool important?
The success of public health and development programs often rely on collective action. Studies of water, sanitation and hygiene interventions that have found poor health gains are possibly explained by low collective efficacy.
Increasing people's collective efficacy could improve health gains if interventions are better designed and targeted.
Who is the tool for?
The tool is for people who design and implement public health programs.
How can I use the tool?
The tool assesses factors related to collective efficacy and underlying concepts for both women and men.
It allows implementers to better design and target interventions at the community level, and to examine the role of collective efficacy in the effectiveness of community-based programming.
The tool gives 26 items to assess to understand local collective efficacy.
When and how was it developed?
Funded by The World Bank and the Bill & Melinda Gates Foundation, Delea et al. conducted a study in 2018 in rural Amhara, Ethiopia, then developed three collective efficacy scales:
- for women
- for men
- a 26-item scale that can be used for both genders
Where can I get the tool? Who can I contact?
The items to assess collective efficacy are in the appendix of this journal paper; in a PDF copy here, under Supplementary Materials [465 KB]; or in a table here.
Maryann G Delea
Delea, MG, Sclar, GD, Woreta, M, Haardörfer, R, Nagel, CL, Caruso, BA, Dreibelbis, R, Gobezayehu, AG, Clasen, TF and MC Freeman. 2018. "Collective efficacy: development and validation of a measurement scale for use in public health and development programmes." International Journal of Environmental Research and Public Health 15, no. 10: 2139.
Publications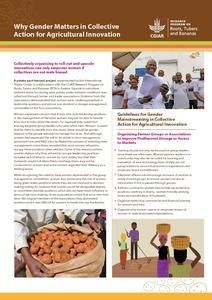 Brief
CGIAR Research Program on Roots, Tubers and Bananas. 2017. Why gender matters in collective action for agricultural innovation. CRP RTB. 2 p.
Scientific Publication
Pandolfelli, Lauren; Meinzen-Dick, Ruth; Dohrn, Stephan, 'Gender and collective action: motivations, effectiveness and impact', Journal of International Development, vol. 20(1), pp. 1-11, Wiley, 2008
Working Paper
Pandolfelli, Lauren; Meinzen-Dick, Ruth; Dohrn, Stephan, 'Gender and collective action', International Food Policy Research Institute, 2007