GENDER platform news
Call for applications: WEAI-Climate Learning Grants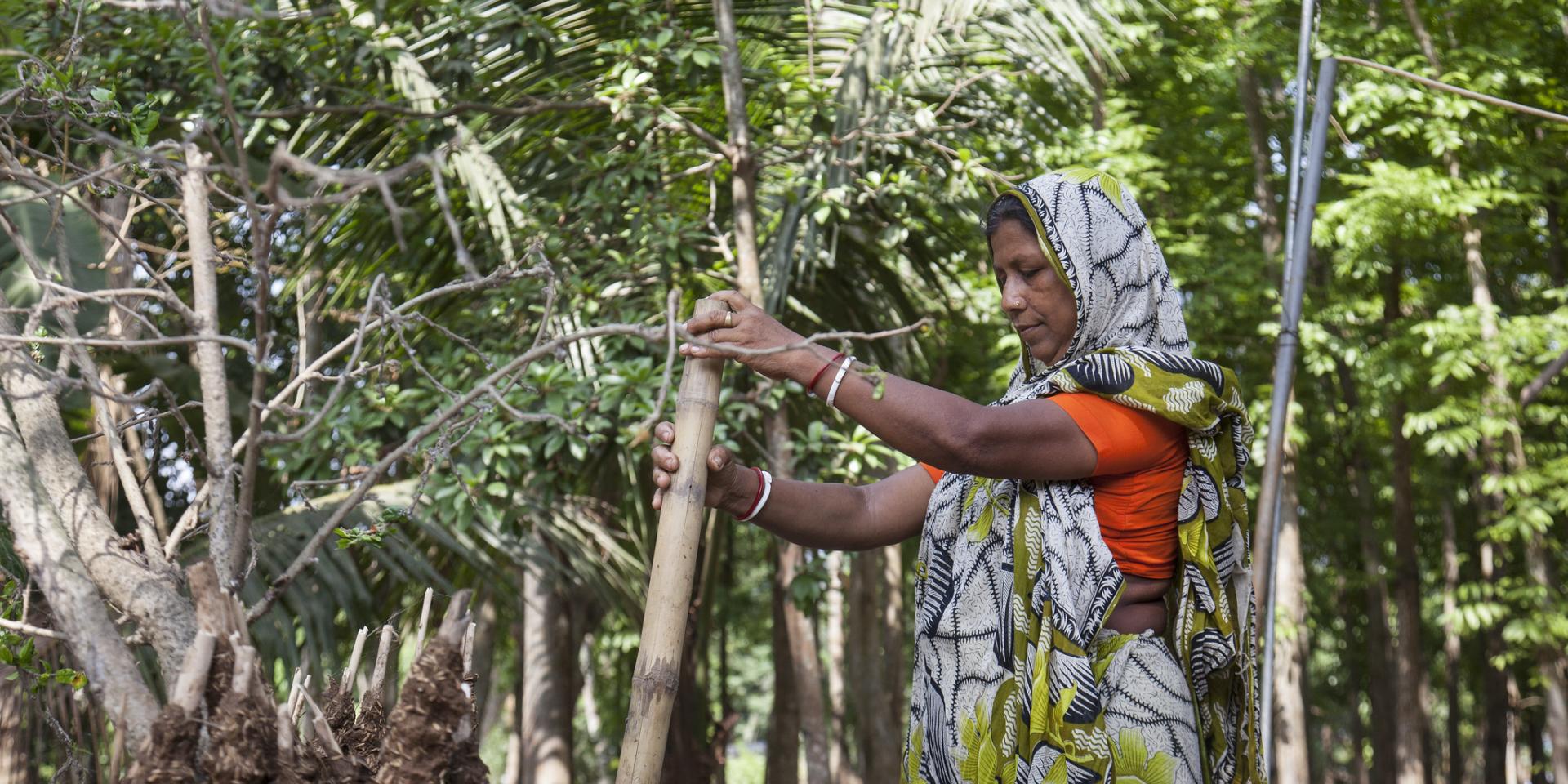 Apply for a WEAI-Climate Learning Grant to top up funding for existing or soon-to-be started CGIAR projects that are focused on women's empowerment and climate action, and that use WEAI-related methods and tools. Deadline July 21, 2023.
Background
The CGIAR Generating Evidence and New Directions for Equitable Results (GENDER) Impact Platform aims to catalyze research on gender in agriculture to achieve more equitable, sustainable, productive, and climate-resilient food systems. The Methods Module of the GENDER Impact Platform aims to co-create, consolidate, and share cutting-edge methods and tools to strengthen and facilitate high-quality gender research across key and emerging CGIAR research areas. As one of its priority work areas, the Methods Module aims to increase uptake of methodologically sound and rigorously validated methods and tools related to the Women's Empowerment in Agriculture Index (WEAI) across One CGIAR and the wider research ecosystem to integrate gender more effectively into One CGIAR and partners' investment portfolios.
Apply for WEAI Learning Grants
These WEAI Learning Grants are designed to incentivize the application of WEAI-related indicators and tools in priority research areas by providing top-up funding and technical support to existing or soon-to-be started research projects led by a CGIAR research initiative or other One CGIAR-led research activities.
Recent reviews have highlighted little evidence on the linkages between women's empowerment and climate action, and limited application WEAI-related tools to climate change research. Yet, climate actions have implications for women's empowerment, and women's empowerment also influences climate actions. To contribute to the evidence base on the two-way relationship between women's empowerment and climate actions, while promoting greater application of WEAI-related tools, the Methods Module aims to incentivize research on this topic through a second round of learning grants.
The Methods Module WEAI-Climate Learning Grants are aimed at strengthening the capacity of CGIAR researchers and their partners to comparably and rigorously measure women's empowerment impacts across One CGIAR projects that include a focus on climate change.
Learn more about research requirement, eligibility, application process and selection criteria in this call for proposals.
Apply by completing this proposal template.
Submit to GenderPlatform[at]cgiar.org, with a copy to R.Mwangi[at]cgiar.org and I.Markicevic[at]cgiar.org.
Deadline: 11:59 PM US Eastern Time on July 21, 2023.