Method
Women's Empowerment in Agriculture Index (WEAI)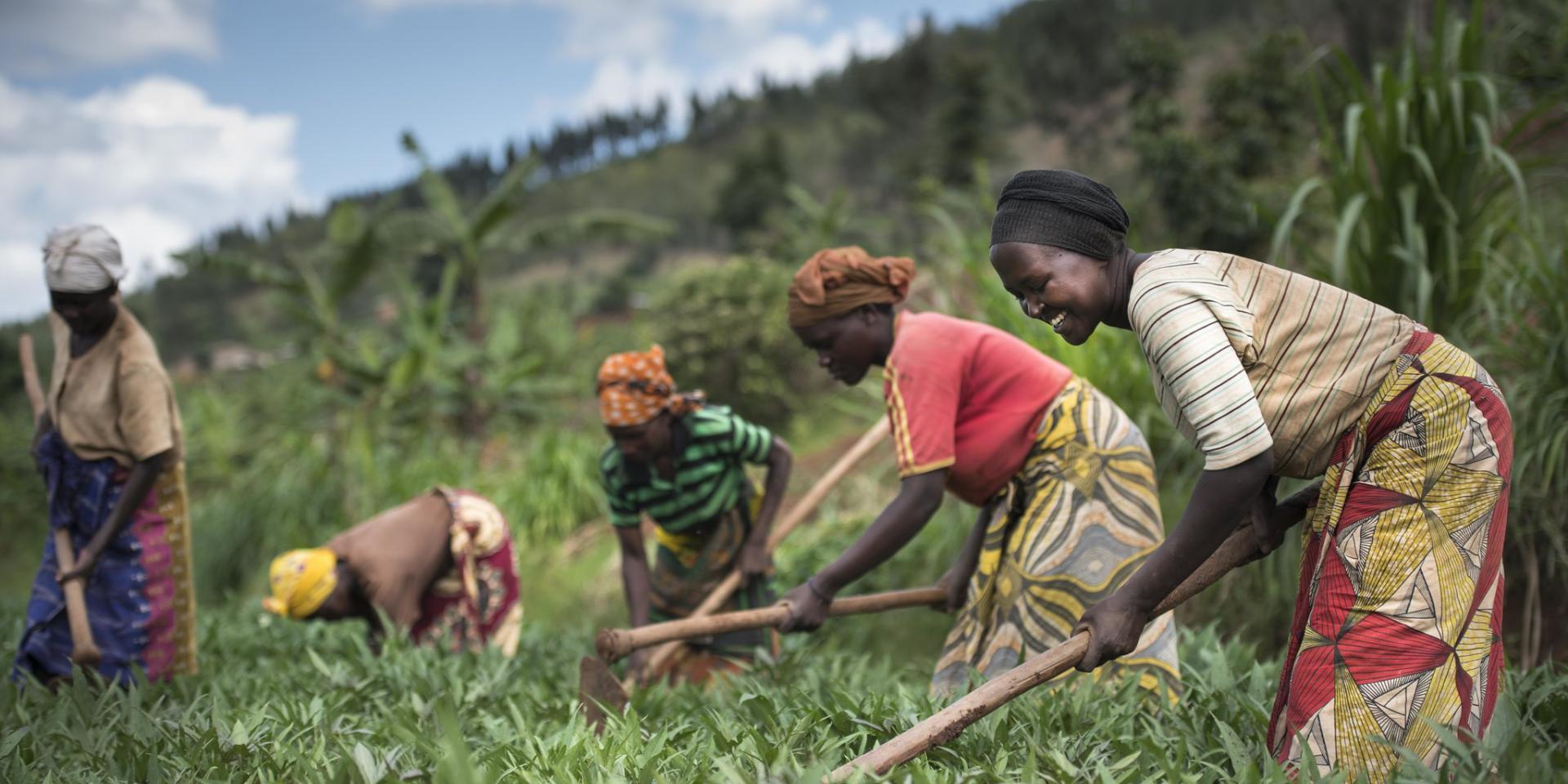 A method for measuring women's empowerment and inclusion in the agricultural sector.
Why is this method important?
Understanding and measuring women's empowerment is a critical component of ensuring progress in achieving development outcomes.
Although women's empowerment is key for agricultural transformation in developing countries, women have historically been underrepresented in agricultural statistics. Household-level surveys are typically conducted with "heads of households" who are overwhelming male, thus missing women's perspectives.
Who is this method for?
By establishing standards and consistent measurement tools, the Women's Empowerment in Agriculture Index (WEAI) enables researchers and implementers to share learning as well as track progress and impact.
How can I use this method?
The Women's Empowerment in Agriculture Index (WEAI) is an aggregate index based on individual-level data collected from both men and women within the same household, offering an innovative method to measuring women's empowerment.
WEAI is comprised of two sub-indices: one measures five domains of empowerment for women (production, resources, income, leadership and time), and the other measures gender parity in empowerment within the household. The tool also measures women's empowerment relative to men within their households. These sub-indices can be used to track change in women's empowerment levels that occurs as a direct or indirect result of interventions.
The abbreviated WEAI (A-WEAI) is a shortened version of the WEAI adapted for population-based surveys. The project-level WEAI (pro-WEAI) is designed for project-specific contexts and includes optional modules specific to health, nutrition and livestock and qualitative protocols for mixed method studies. Additionally, the pro-WEAI's novelty lies in its inclusion of intrinsic, instrumental and collective agency—aspects of empowerment that are crucial for the successful execution of projects.
The latest addition to this suite of tools, the project-level WEAI for market inclusion (pro-WEAI+MI), will include additional modules on market inclusion.
When and how was it developed?
In 2012, researchers at the International Food Policy Research Institute (IFPRI), in partnership with Oxford Poverty and Human Development Initiative (OPHI) and USAID's Feed the Future program, developed and launched WEIA, the first comprehensive and standardized method to measure women's empowerment and inclusion in the agricultural sector.
Later, in response to increased demand, IFPRI researchers developed the abbreviated WEAI (A-WEAI) and the project-level WEAI (pro-WEAI).
Where can I learn more?
The Women's Empowerment in Agriculture Index (WEAI) is available via the IFPRI website.
You can also access a free, online, self-paced training course from IFPRI to learn about the pro-WEAI.
Publications
Scientific Publication
Malapit Hazel J. et al., 'Development of the project-level Women's Empowerment in Agriculture Index pro-WEAI', , IFPRI, 2019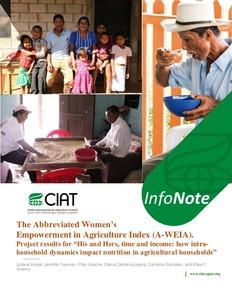 Report / Factsheet
Juliana Muriel et al., 'The Abbreviated Women�??s Empowerment in Agriculture Index (A-WEIA). Project results for �??His and Hers, time and income: How intra-household dynamics impact nutrition in agricultural households�?�', p.5, International Center for Tropical Agriculture (CIAT), 2019
Magazine or Press item
International Food Policy Research Institute (IFPRI), 'WEAI: Making development programs inclusive', International Food Policy Research Institute (IFPRI), Washington, D.C., 2016