CGIAR Gender News
COVID-19, food systems, and One Health in an urbanizing world: Research responses at a national level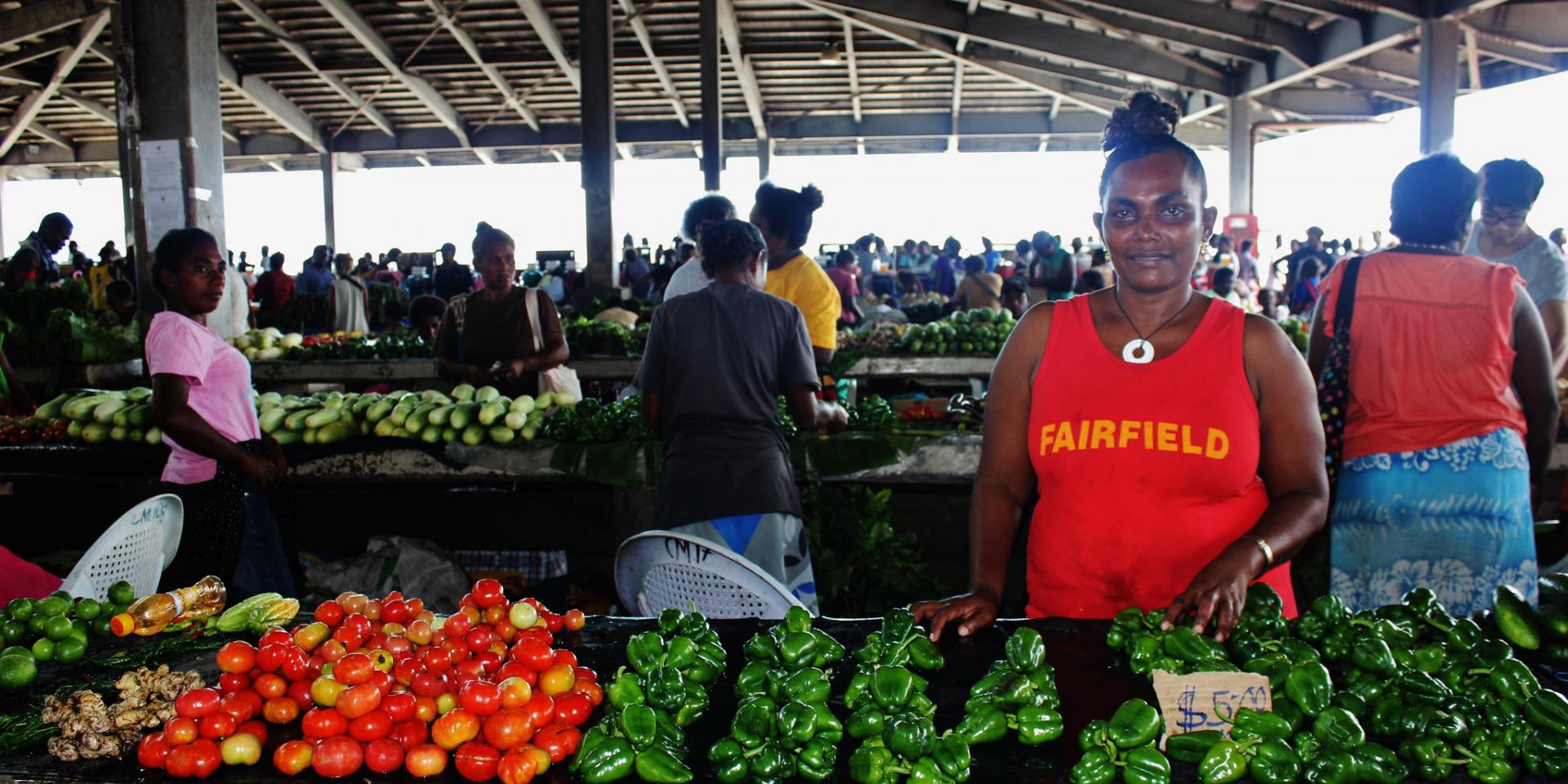 Fifteen percent of urban women around the globe run food businesses as a livelihood. This group's incomes dropped precipitously courtesy of the COVID-19 movement restrictions. Besides, the required home confinement meant that many women had to forego ante-natal and gynecological health services, and, in some cases, exposed them to stronger threats of domestic violence.
The course and effects of COVID-19 have exposed new vulnerabilities in our global food system. The movement restrictions imposed by the pandemic have intensified economic and health challenges among the world's poorer population, prompting a response from the scientific community, and especially among those researchers with CGIAR and its many partners.
In a July 6 side event for the UN Food Systems Summit (UNFSS) Science Days, attended live by an audience of nearly 800 people worldwide, an expert panel gathered online to discuss the evolving evidence of the impacts of COVID-19 on urban food systems and the urban poor who suffered disproportionately during the pandemic.
The challenges posed by the pandemic are considerable. As one example, while income reductions in rural areas of Nigeria were reported to be approximately 16%, in urban areas those declines were closer to 27%, according to Kwaw Andam with the International Food Research and Policy Institute and a member of the CGIAR COVID-19 Hub team in Nigeria.
Due to mobility restrictions, in many countries, farmers were unable to cultivate all their available land.
"These conditions intensify the insecurity of many small-scale farmers who need to feed their families and the crop surplus for income," said Ibrahim Mohammed, the Deputy Head of Planning and Policy Coordination in the Federal Ministry and Agriculture and Rural Development in Nigeria.
Claudia Sadoff, the Executive Management Team Convener and Managing Director for Research Delivery and Impact for CGIAR set the stage for discussion.
"The pandemic has exposed fragilities in our food systems and public health… and stressed the need to recognize the interdependence of plants, animals and humans through a OneHealth approach. Our food systems must evolve to balance our needs with the needs of the world," she said.

To prompt discussion, the panel began with the presentation of a global assessment to examine the impacts of COVID 19 on food systems, and food and nutrition security. Christophe Béné with the Alliance of Bioversity and CIAT led the team of researchers who asked, "How did the pandemic affect food security in the first 12 months (from January 2020 to December 2020)?"
Using survey data collected from 62 countries and 337 secondary documents, Béné and his team concluded that the global food supply was largely sustained during the pandemic; however, access to food was a comparatively larger challenge for more vulnerable consumers, and especially the urban poor. Furthermore, price rises observed in 2020 for particular crops may possibly have further hindered access to food for broader groups of consumers.