Engendering Data Blog Post
Lessons from using qualitative methods in the Project-Level Women's Empowerment in Agriculture Index (pro-WEAI)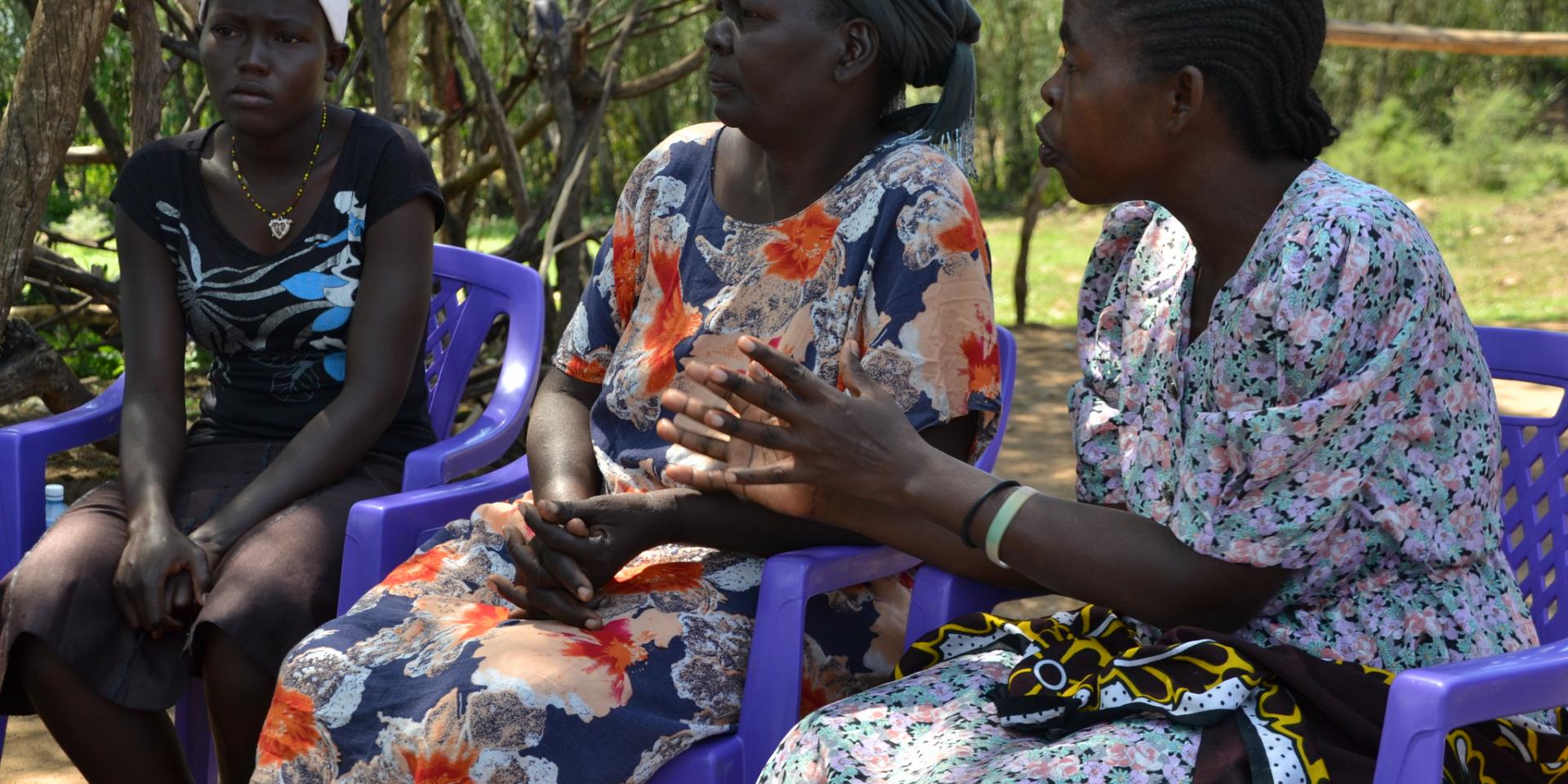 The Women's Empowerment in Agriculture Index (WEAI), launched in 2012, and its later iterations, including the project-level WEAI (pro-WEAI), have become well-known standards for measuring shifts in women's and men's empowerment. Less well recognized is how the surveys have benefitted from qualitative research and its ability to provide insights into peoples' perceptions and beliefs, in their own words, helping to clarify the reasons behind their behaviors. 
The qualitative research process used in the pro-WEAI can help modify the questions in quantitative survey instruments, identify new questions and areas of inquiry, better interpret quantitative results and provide rich insights not easily gleaned from quantitative data. 
Iterative learning for better mixed methods research
Learning how to effectively conduct and integrate qualitative studies in the pro-WEAI research has been an iterative process. The design of the original WEAI surveys drew on prior qualitative research, but survey implementation was limited to using qualitative semi-structured interviews with a small sample of empowered and disempowered women as a cross-check on the survey findings. The first phase of the Gender, Agriculture, and Assets Project (GAAP1) (2010-2015) incorporated qualitative studies alongside WEAI surveys. GAAP Phase 2 starting in late 2015, however, further recognized the value of contemporaneous qualitative studies. A set of protocols were created, building on experiences in GAAP1 research. These tools are available on the the International Food Policy Research Institute (IFPRI)'s WEAI resources page. The GAAP2 qualitative study results were used not only to inform and validate the survey questions and the cutoff points for empowerment, but also to provide independent insights into the meaning of empowerment to local people, capturing their views in their own words. 
Findings from the GAAP 1 and GAAP 2 qualitative studies both helped to shape the final versions of the pro-WEAI surveys, including versions that address livestock, health and nutrition, and market inclusion more explicitly.
Qualitative results identified important aspects of empowerment among women in the same household. For example, qualitative data indicated that many women in South Asia did not find independent decision-making to be empowering, or even desirable in many cases; hence both sole and joint decision-making are considered to be "adequate" for the decision-making indicator in the pro-WEAI quantitative tool. Qualitative results in GAAP2 studies point to the benefits of non-tangible resources such as education and social connections as critical in promoting empowerment. Where the surveys show how factors of empowerment differ for men and women, the qualitative studies add how local, or emic, views on empowerment not only differed for women and men but also for different categories of women and men—highlighting the critical need for taking intersectionality seriously. 
Current pro-WEAI work under the Applying New Evidence for Women's Empowerment (ANEW), supported by the Walmart Foundation, uses qualitative methods to interview leaders and members of farmer producer organizations and other actors along specific value chains, to understand their views on which project components can best support both women's empowerment and increased market engagement. 
Strengthening the qualitative research process 
Key insights about doing qualitative work well emerged from the qualitative work used in the WEAI studies completed under GAAP 1 and 2:
The timing of the qualitative work may be less critical than doing it well. When should qualitative work take place? In the pro-WEAI work, we originally planned to conduct the qualitative studies prior to the quantitative surveys to inform survey questions. In reality, there were often budgetary, staffing and seasonal constraints that made that schedule difficult to follow. Doing the qualitative research later in the life of the project turned out to be beneficial: it allowed for more robust interviews about project activities with both beneficiaries and project staff, contributing to ideas for mid-term changes in project implementation. Where the qualitative work followed a preliminary analysis of empowered and disempowered respondents from the survey sample, it permitted in-depth questioning about the respondents' characteristics, for example in contributing to the analysis of the experience of empowerment by women entrepreneurs in some Bangladesh and Philippines cases. 
Finding experienced local qualitative researchers can be a challenge but is critical to data quality – so good training is essential. Trainees should have experience in qualitative interviews and demonstrate ability to develop rapport with respondents. Between five and seven days of training is typically needed, divided between classroom and field. Training programs might vary across locations and projects, depending on the cultural context and a project's focus, though there are important similarities in coverage between in-person trainings and the qualitative distance learning program now under development by IFPRI.
The ability to probe for complete answers is crucial. Since qualitative questions are mostly open-ended, interviewers must be able to elicit a robust response and not be satisfied by a limited one. Interviewers must be able to acknowledge when they have not understood an answer and probe until the meaning is clear. Interviewers who want to demonstrate what they know rather than listen to the respondent make poor interviewers.  
Whoever prepares the interview questions, transcripts and translations must be attentive to the nuances of meaning. For example, they must understand the meanings attached to multivalent words such as sex and gender, empowerment and power, and know about local proverbs or other sayings. This means that training on keywords or phrases may be needed if recordings are passed on to an outside firm to prepare. All transcripts and translations prepared by an outside firm should be reviewed by the research team for accuracy before starting the textual analysis.
The analysis process can be managed by the field researchers, depending on their skills, but it can also be handled by other team members with more experience in qualitative analysis. In the pro-WEAI work, some codes that reflect key research questions such as "decision-making" or "gender constraints" are pre-determined, while others will be identified inductively in response to topics revealed in the interviews. 
Interviewing local participants using qualitative methods allows researchers to explore what matters to them, including which decisions are important for them to make, and which project outcomes are seen as improving their lives and giving more opportunities to their children. Qualitative methods may also reveal unanticipated and undesired impacts. The results of the quantitative surveys together with the qualitative findings provide researchers and practitioners with greater understandings to support the local processes strengthening women's empowerment, on beneficiaries' own terms.