GENDER insights
Women and girls can transform food systems for climate resilience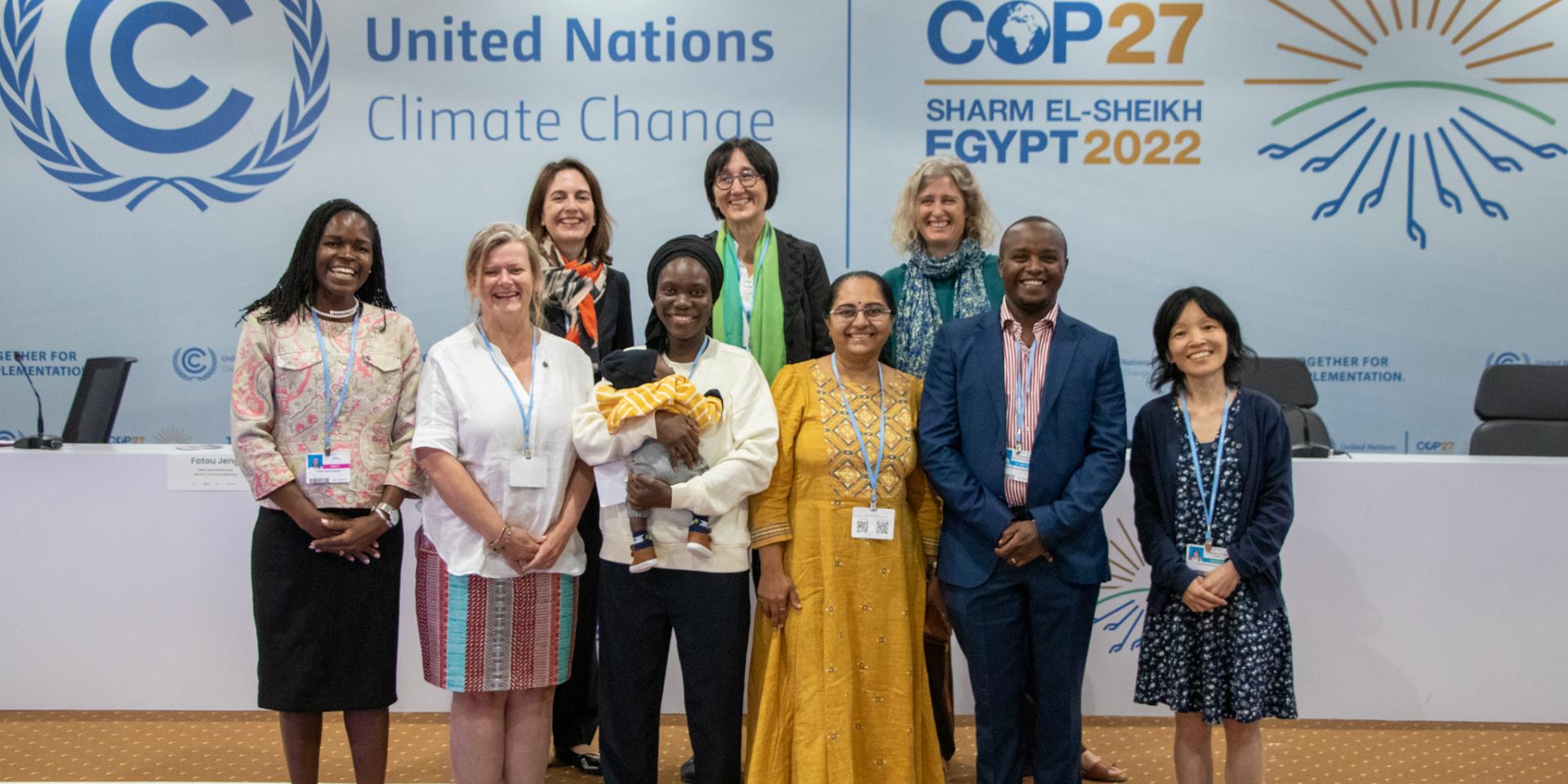 At a COP27 side event, the CGIAR GENDER Impact Platform and its partners discussed three solutions for improving women's access to climate resilience strategies.
Women livestock keepers in the West African Tombouctou region of northern Mali face the imperfect storm of increasingly warm and dry weather, restrictive gender norms and men migrating elsewhere for work. Such women, like many others working in agriculture in Africa and Asia, are extremely vulnerable to climate risks.
'Reaching women with climate resilience strategies in Africa and Asia' was the topic of an official side event held on November 11 during the 27th session of the Conference of the Parties (COP 27) of the United Nations Framework Convention on Climate Change.
The combined crises of climate change, COVID and the war in Ukraine are not gender neutral, said keynote speaker, Anke Oppermann, Head of Directorate Decent work worldwide; food and nutrition security at the Federal Ministry for Economic Cooperation and Development (BMZ).
"Women and girls experience disproportionate impacts at the global level, yet do not have adequate access to coping strategies due to structural inequalities and restrictive social norms," she said. "At the same time their knowledge and experience, and their ability to act as agents of change is not yet considered adequately."
"A feminist development policy is a crucial resilience approach for the urgently needed transformation of our food systems. Such a policy needs to aim to overcome gender inequalities and power imbalances. Only in this way, can we also achieve the other sustainability goals."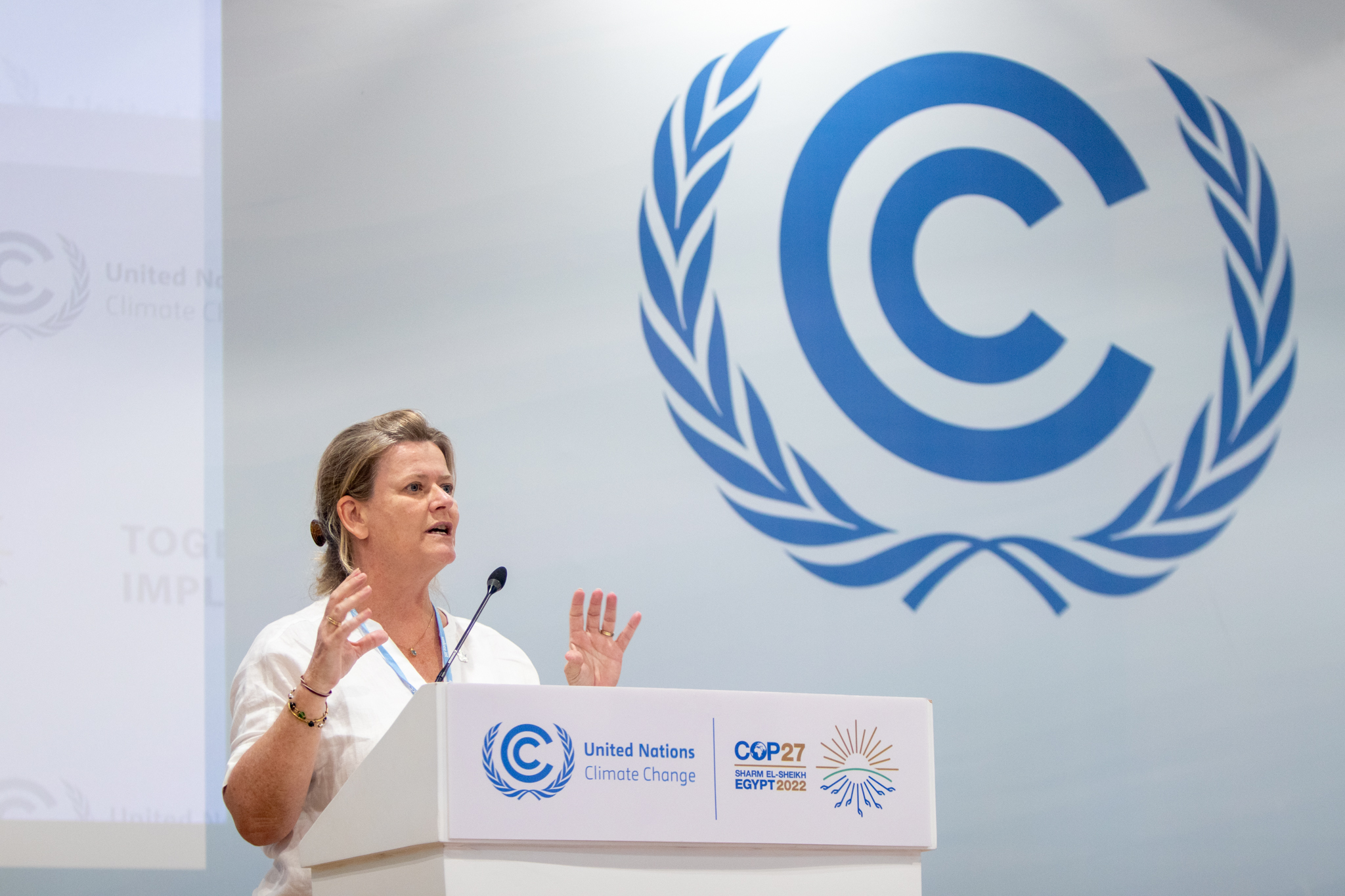 Reimagining food systems through new ways of doing science
However, before developing such policies, research is needed to "make the invisible visible" with an evidence base about gender roles and issues in agriculture, said Director of the CGIAR GENDER Impact Platform, Nicoline de Haan.
De Haan said research can help change the narratives around gender in agriculture in four different ways: (1) understanding the important role women play in agriculture; (2) breaking stereotypes such as the one around women being seen as 'guardians of nature'; (3) seeing women as part of the solution, rather than as victims; and (4) understanding the comparative dynamics between men and women.
Water scarcity is just one of the predicted impacts of climate change. Yet, as de Haan pointed out, women are already finding it hard to access water for agricultural production. How will they do that when we need two to three times as much water to feed ourselves?
"We need to reimagine our food systems. We can't do science and we can't do solutions as we've done them up to now," de Haan warned. "The food system will have to change and so that's where we need a lot of people on board."
For Rachel Bezner Kerr from Cornell University and a coordinating lead author for the sixth assessment report  (Chapter 5) of the Inter-Governmental Panel on Climate Change (IPCC), this means taking a closer look at the structures, processes and relationships of power and the potential of people to make changes.
"This starts with how an adaptation program is developed, how it's planned as well as how it's implemented," she said.
Solution 1: Listen to women
As the first of a three-part solution, de Haan stressed the importance of listening to women. From the point of view of creating a useful evidence base this means that "we still need gender-disaggregated data. I know we've been saying this many times, and it still means that when you do research, you need twice the budget because you have to listen to up to two people in a household; it is as simple as that."
The need to understand women in agriculture was backed up by statistics presented by Claudia Ringler, Deputy Director of Environment and Production Technology Division at the International Food Policy Research Institute (IFPRI).
"Women account for 46 percent of all agricultural work in Africa, and for about a third of crop sector work, and 80 percent of livestock work, in India," she said.
She also added the fact that: "Men are leaving agriculture faster than women in response to extreme climate events, mostly because they can. For women, it's more difficult to find non-agriculture work."
Panelist Dennis Njung'e, who works for GROOTS Kenya, agreed on the importance of listening. GROOTS is a women-led, women-centered organization working with over 3,700 women grassroots organizations.
"We have to listen to the women. Women have their own way of how they want information systems, particularly on agriculture and climate, shared with them," he explained.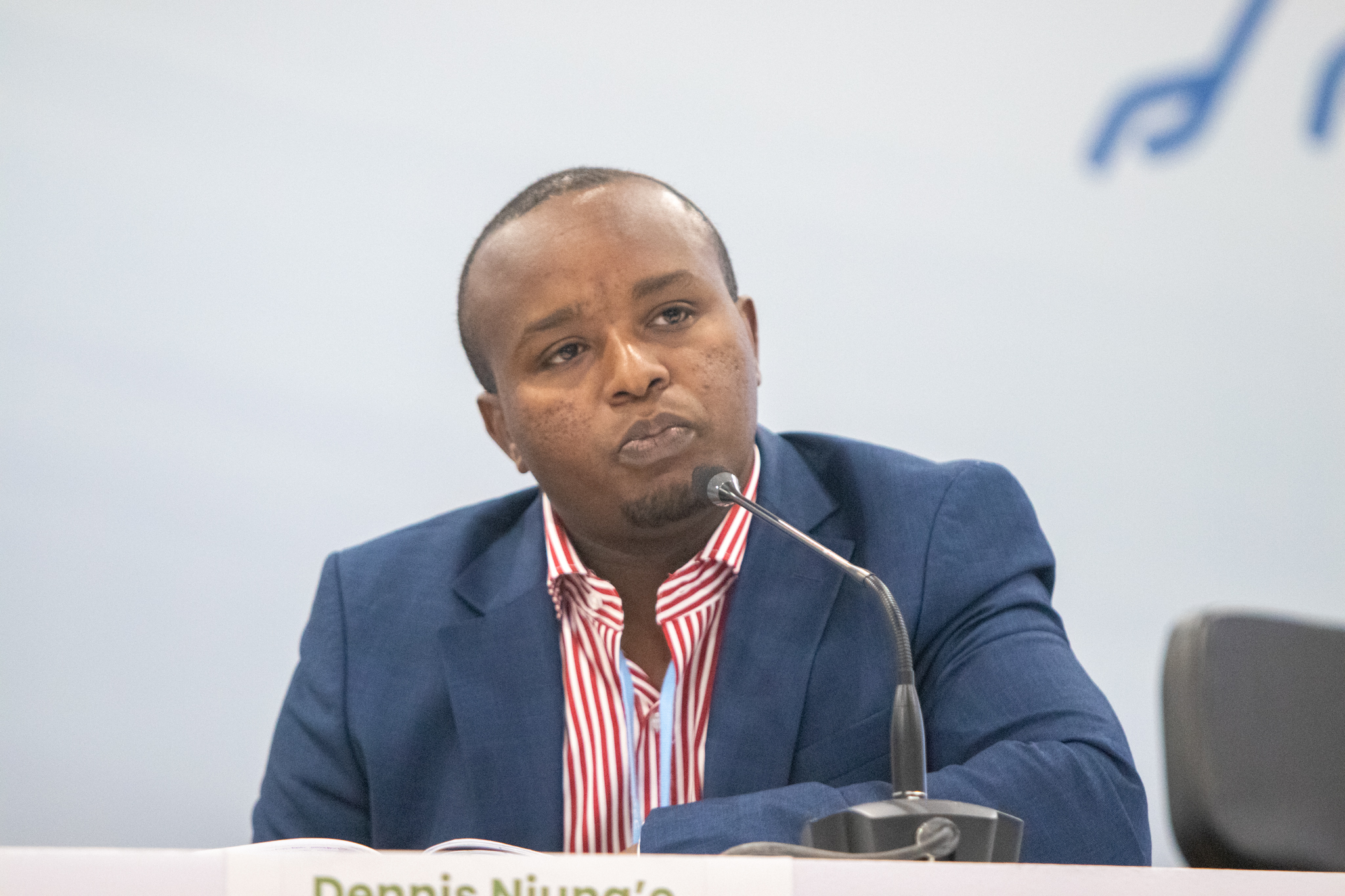 Solution 2: Put resources in the hands of women
The second solution put forward by de Haan means considering what resources women need. Resources include information, finances, labor and technologies.
For many women farmers, obtaining access to information on climate resilience strategies can make a difference. Ringler reported on formative research which found that if women had equal access to information on climate resilience strategies, they would be as likely, and for some strategies more likely, than men to adopt these strategies.
Ringler's research team successfully trialed video-based extension approaches highlighting climate resilience strategies such as soil and water management with Ugandan men and women farmers.
"Video extension showing women practicing these [climate resilience] strategies can increase awareness, knowledge and adoption," Ringler explained. "However, we do have other constraints that obviously limited adoption of some of the practices."
The largest of the other constraints was lack of funds. For example, women were much less likely to have access to labor to dig the trenches needed for the water harvesting structure.
The need for financial support was also highlighted by de Haan as part of her resource-focused solution: "When we talk about women's empowerment, it is about putting money in women's hands."
Based on his experiences in Kenya, Dennis Njung'e agreed on the importance of making women more financially secure.
"We've tried to work with women to secure land and invest in properties. That way, women are able to be part and parcel of the process of development and to diversify from pastoralist practices so that they can have incomes of their own," Njung'e explained.
Most of the 2.2 million members (60 percent) of India's Self Employed Women's Association (SEWA) work in rural or agricultural occupations. Mansi Shah, SEWA's Program Manager for the Future of Work Activities, told the COP27 side event participants that women had "a first-hand experience of the increasingly frequent climate shocks, with agriculture being transformed from a sustainable and viable profession into mere subsistence farming, pushing a large portion of the workforce towards food insecurity."
SEWA has supported women to access funding and markets, including carbon trading markets.
"SEWA acts as an aggregator for the informal sector women workers and the tiny micro enterprises on climate action to promote and facilitate them. We aim to strengthen their climate action through activities in initiatives like natural and regenerative farming," said Shah.
Another expert speaker at the COP27 side event, Professor William Moseley, presented research highlighting the labor resource pressures women are facing.
"Women have very little control over their labor resources," he said. "They have to work on their husbands' fields during the day. They work on their own fields in the morning and the evening. Their weeding by hand is very, very labor intensive."
Mosely's research team looked at how poor labor resources influenced women farmers' pesticide use in Burkina Faso. They found that these farmers were increasingly using herbicides to help them control weeds, despite some health concerns. Agroecology is a viable alternative to herbicide use, but only if women receive support to make this happen.
"Polycultures [growing more than one crop species at the same time] with multiple planting and harvest times can spread out labor demands and relieve labor bottlenecks," said Moseley, who is a member of the steering committee of the UN High Level Panel of Experts for Food Security and Nutrition (HLPE-FSN).
Rachel Bezner Kerr also spoke about the benefits of agroecology for women:
"One of the key aspects of agroecology is that it uses participatory, inclusive learning around food and agriculture. It emphasizes co-production of knowledge, drawing on and building on Indigenous and local knowledge and using a host of methodologies like farmer-to-farmer exchange."
Bezner Kerr referred to agroecology work in Tanzania which found that children whose parents were involved in an agroecology intervention were 1.48 times more likely to have a minimum acceptable diet compared to other children.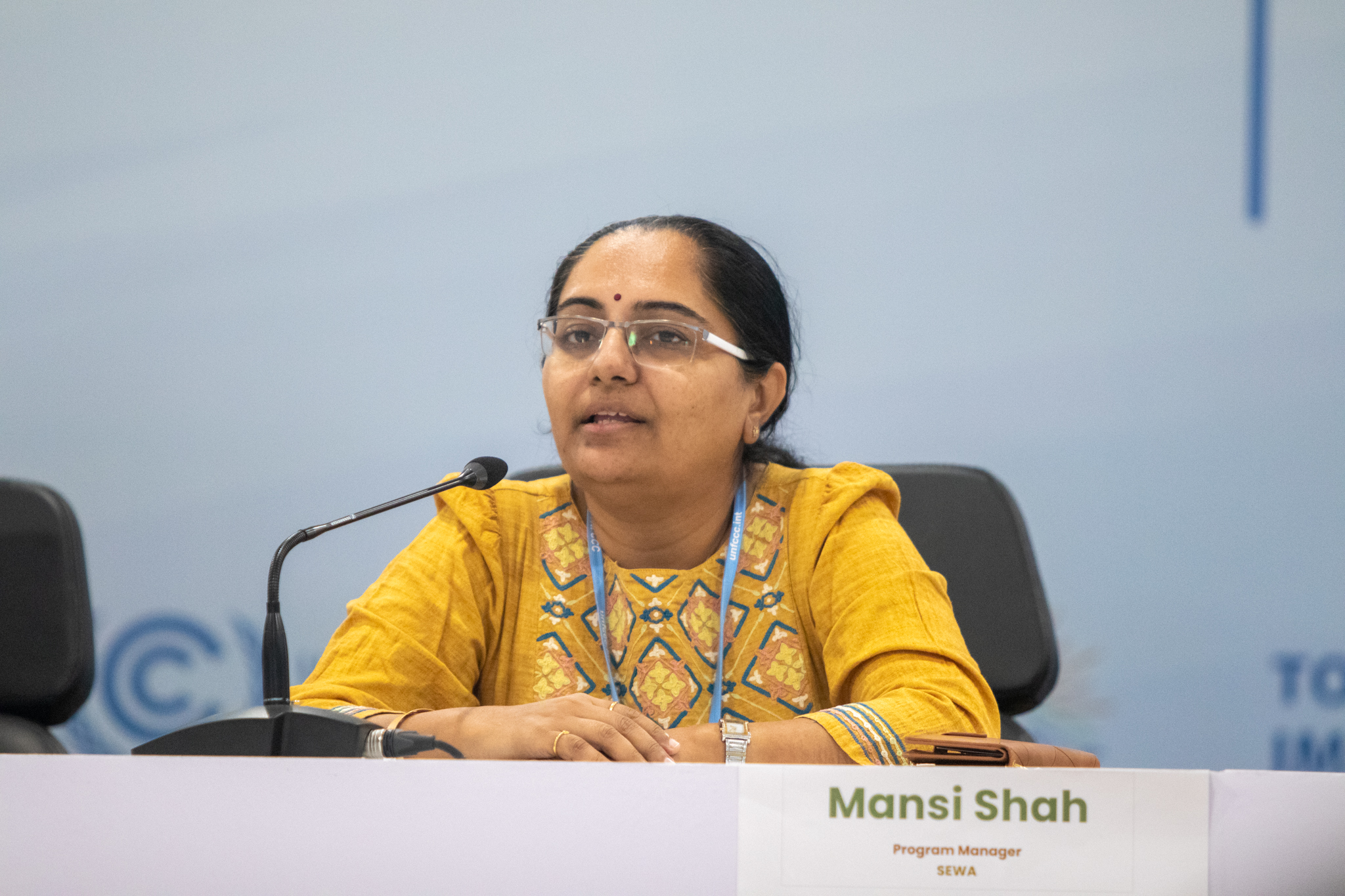 Solution 3: Involve youth, especially girls
The food system belongs to the youth, and we cannot reimagine it under a climate-changed world without their involvement, postulated de Haan as her third solution.
"But when we talk about youth, we often intuitively talk about young men. We have not done much research on understanding where girls are in all this," she said.
Another panelist was Fatou Jeng, co-lead on gender under the United Nations Framework Convention on Climate Change Youth Constituency (YOUNGO) and founder of Clean Earth Gambia. She agreed on the important role that young people play in addressing climate problems, especially coming from Gambia, which is one of the most vulnerable countries to the impacts of climate.
"Gambia's first She Climate Fellowship has been training young women on gender-related issues and climate change," she said. "We have also been working with development partners to ensure that we do a lot of research related to climate change and its impact on marginalized communities, including women and girls."
Nozomi Kawarazuka, social scientist at the International Potato Center, who was also among the expert panelists, encouraged involving youth and women farmers in the development of climate solutions.
"Low adoption of technologies is an emerging issue. But do they fit women and young farmers' needs?" she asked. "Technologies have to be co-developed and co-designed with the marginalized, especially with women farmers."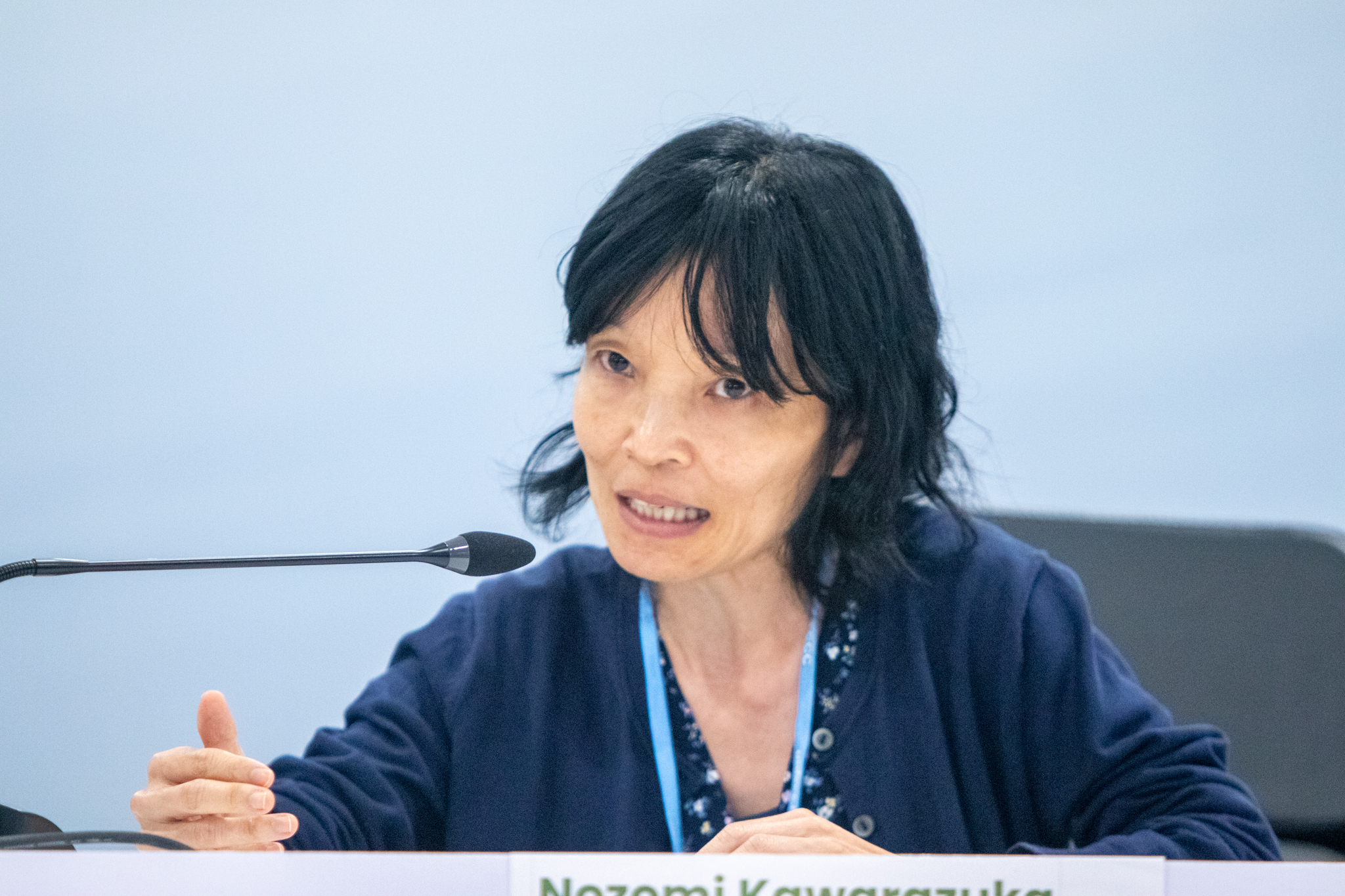 Hearing women's voices will lead to more climate-resilient food systems
"We have to hear women's voices because they have the ability to be agents of change," said Cornelia Steinhäuser from Germany's University of Münster in summing up this special COP27 side event. "All of you have spoken about the importance of listening to each other. We have to go and hear and attend to local suggestions."
Also reflecting on the session was University of Münster's Tillmann Buttschardt, who stressed the importance of the local context and environment for climate resilience:
"Resilience is a nice concept, but it has to be understood in the place, including the soil, water, biodiversity and the people".
Nicoline de Haan concluded the session by highlighting that "Solutions are important. They are out there, so let's listen to those. Let's build on those. Let us use research to better target our solutions."