Manual
Gender Model Family Manual for community workers: creating equitable lives and education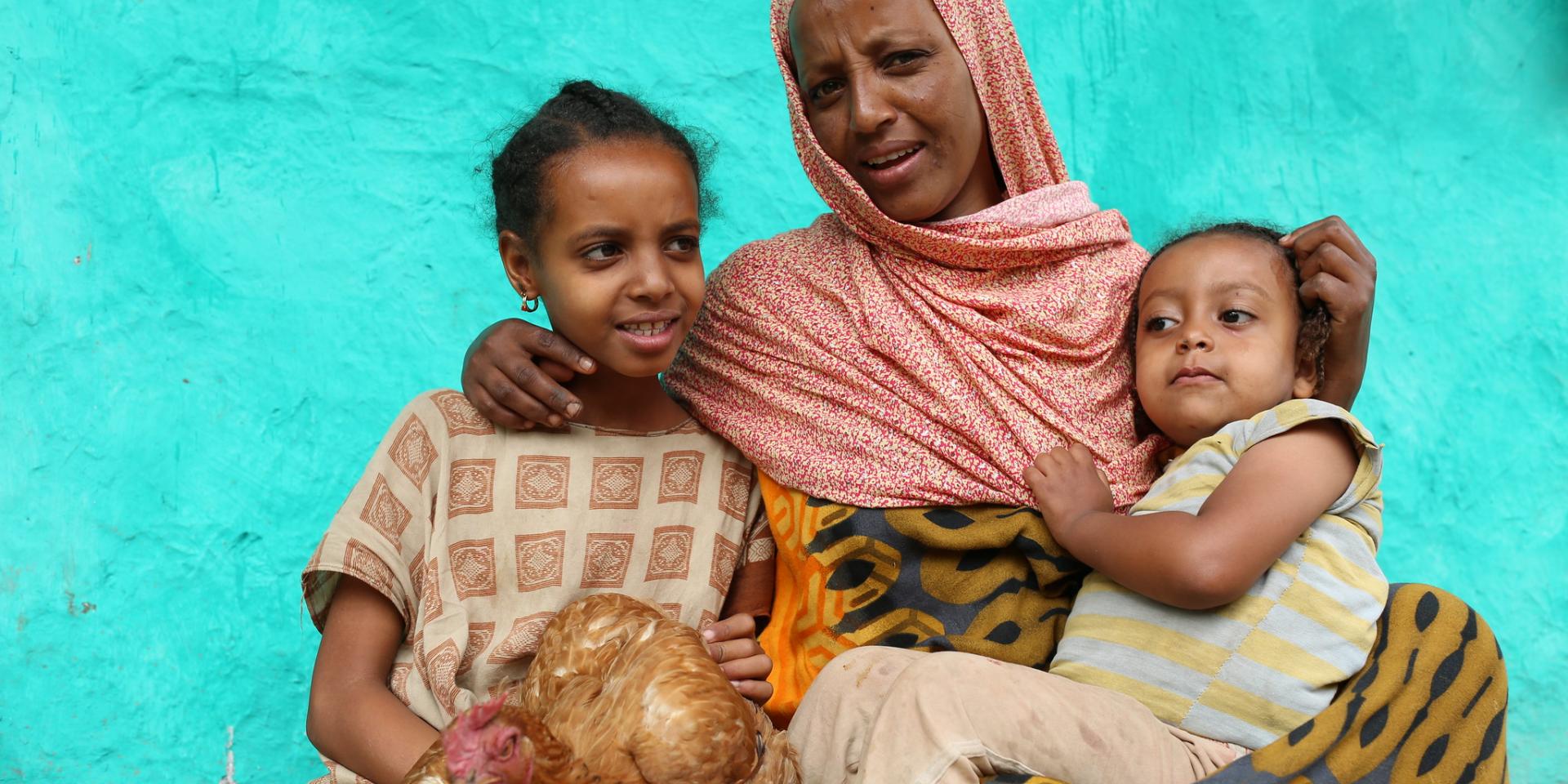 This step-by-step manual helps organizations introduce the Gender Model Family program to their communities for equitable living between genders.
Why is this manual important?
The Gender Model Family program gives husbands the knowledge and tools to live equitably with their wives, and to ensure that their boys and girls are given the same opportunities to develop their potential.
Through training and follow-up support, women and men are sensitized and mobilized to make the transition from a 'traditional family' to a 'Gender Model Family' - one that can model change and transformation in society by challenging traditional notions of gender roles and responsibilities.
Who is this manual for?
This manual is for community leaders and field staff who want to establish gender equity in their communities where there are existing development programs.
These facilitators and their families must themselves be Gender Model Families. Ideally, two facilitators (a man and a woman) should be involved.
Region of focus: West Africa
How can I use this manual?
This seven-step manual is for communities. Throughout the steps, facilitators are provided with training topics, discussion topics and monitoring tools.
Topics include:
a calendar for implementing
about Gender Model Families
preparing communities
recruiting families
training about daily activities, roles of women, family action plans, access and control
training about sharing household work, sharing planning, sharing farming and business work, sharing resources and decisions, sharing parenting and childcare, sharing community and leadership
monitoring families
tools such as interviews and decision-making tools
reproductive choices
payments
When and how was it developed?
This manual was developed by SEND and RADA after a workshop in Kenema in 2013.
Where can I get the manual? Who can I contact?
You can download the manual here [3.31 MB].
Siapha Kamara
siapha.kamara@sendwestafrica.org
Gender Model Families, SEND & RADA. 2013. GENDER MODEL FAMILY MANUAL for community workers. Ghana, Liberia & Sierra Leone: SEND West Africa.
Publications
Factsheet
Farnworth, C.R; Badstue, L.B; Cole, S.M, 'Engaging men in gender-equitable practices in maize systems of sub-Saharan Africa', CIMMYT, 2020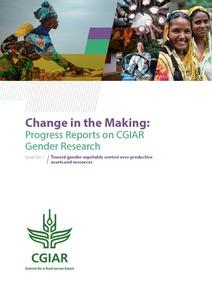 Report / Factsheet
Nathan Russell, Kristofer Karlsson, Jacqueline A. Ashby, Martina Mascarenhas, 'Change in the Making: Progress Reports on CGIAR Gender Research: Issue No. 1. Toward gender-equitable control over productive assets and resources', p.29, 2015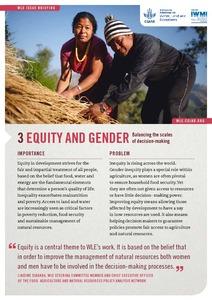 Brief
CGIAR Research Program on Water, Land and Ecosystems (WLE). 2014. Equity and gender: balancing the scales of decision-making.Colombo, Sri Lanka: International Water Management Institute (IWMI). CGIAR Research Program on Water, Land and Ecosystems (WLE).2p