Training material
Transforming women's finances through savings and internal lending community facilitators
A manual for people who facilitate savings and internal lending communities to increase women's financial independence and challenge harmful social norms.
Why is the manual important?
Savings-group programs have historically targeted women—it is assumed that improving women's access to finance will:
give them more control over their money

give them a greater chance to invest in agricultural production
allow them to increase their involvement in income generation or decrease their unpaid domestic work
However, research has shown this is not the case. To address this, a gender-transformative approach has been developed for people who facilitate savings and internal lending communities to challenge harmful social norms and power relations.
Who is the manual for?
This manual is intended for community facilitators who coordinate savings and internal lending communities in the Barotse Floodplain of western Zambia and who are well trained in gender-equality issues.
Country of focus: Zambia
How can I use the manual?
The manual contains 12 activity-based sessions you can use with partnered and un-partnered women and men.
Topics addressed in the manual include gender and power dynamics, caregiving and shared household decision-making, and gender-based violence prevention.
The manual requires facilitators to document issues brought up by women and men during the sessions and to provide feedback on their homework assignments.
When and how was it developed?
Promundo-US and WorldFish developed the SILC+GTA facilitation manual in 2016 from pre-existing Promundo tools.
Where can I get the manual?
You can download the PDF here [3 MB] or access it online here.
Promundo-US and WorldFish. 2016. The SILC+GTA Facilitation Manual: The Savings and Internal Lending Communities Plus Gender-Transformative Approach (SILC+GTA). Washington, DC: PromundoUS and Mongu: WorldFish.
Publications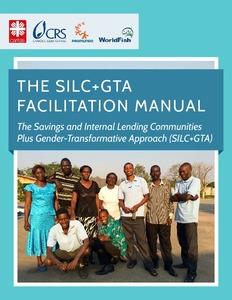 Book / Monograph
Promundo, WorldFish, 'The SILC+GTA Facilitation Manual: The Savings and Internal Lending Communities Plus Gender-Transformative Approach (SILC+GTA)', p.60, Promundo- US and Mongu: WorldFish, 2016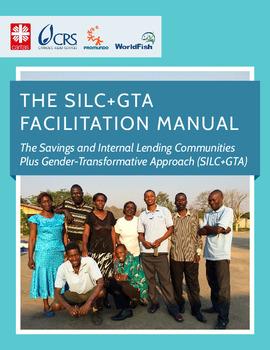 Training Material
Promundo-US; WorldFish (2016). The SILC+GTA facilitation manual: the Savings and Internal Lending Communities plus Gender-Transformative Approach (SILC+GTA). Washington DC: Promundo-US and Penang: WorldFish
Scientific Publication
Njuki, Jemimah et al., 'Beyond access: Gender- transformative financial inclusion in agriculture and entrepreneurship', In 2019 Annual trends and outlook report: Gender equality in rural Africa: From commitments to outcomes, eds. Quisumbing, Agnes R.; Meinzen-Dick, Ruth Suseela; and Njuki, Jemimah. Chapter 5, Pp. 57-82, International Food Policy Research Institute, Washington, DC, 2019