Event
COP 28 official side event: Tackling gender inequality for effective climate action in food systems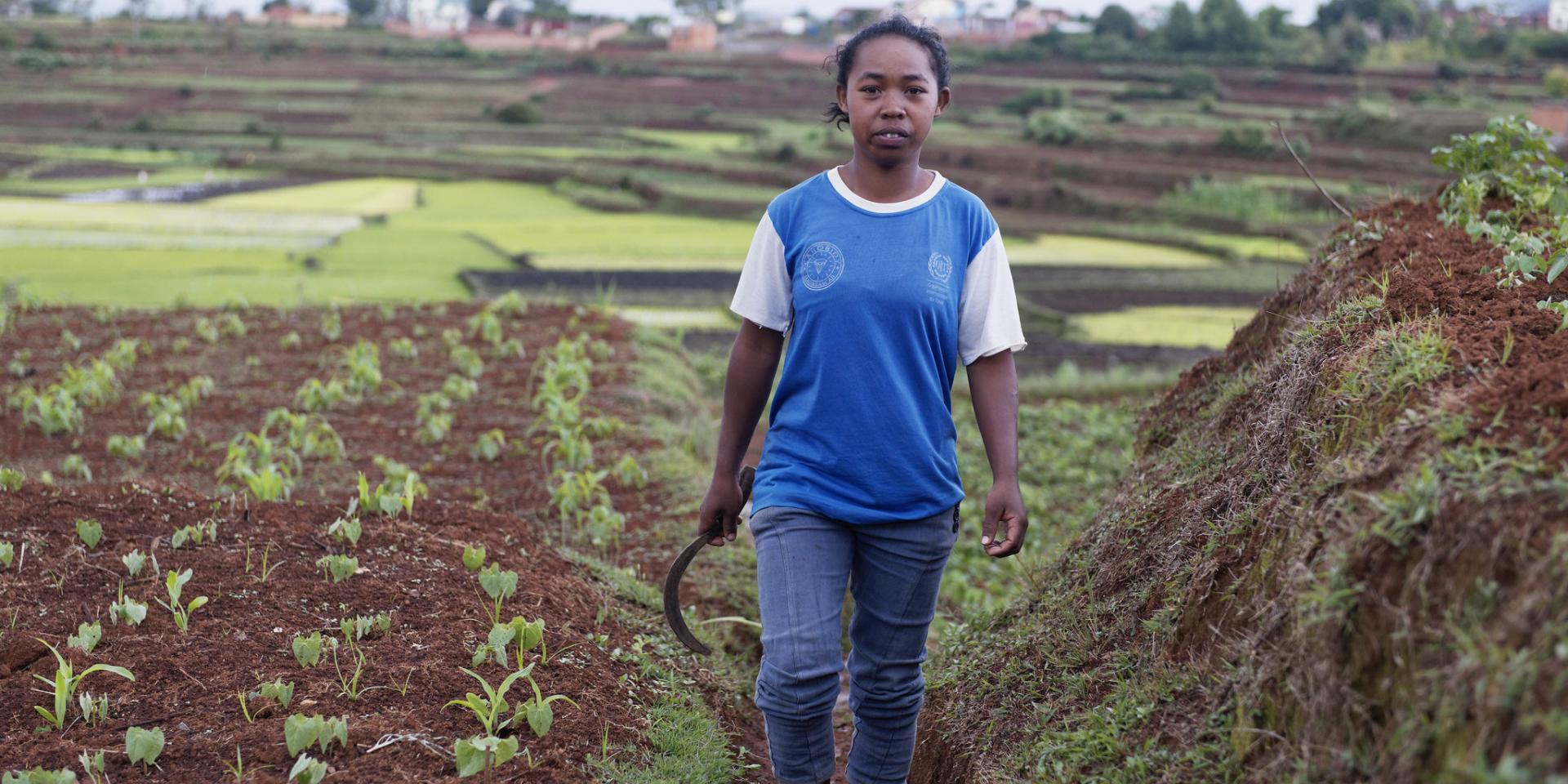 Innovation Sprint: Tackling gender inequality for effective climate action in food systems
Women contribute to all aspects of agrifood systems from production to processing to procuring healthy foods for their families. As intensifying climate change threatens the sustainability of agrifood systems and the livelihoods of those that depend on them, women and other marginalized groups must play an active role in driving food system transformation through the uptake of climate innovations for adaptation and mitigation. This requires addressing persistent gender-related inequalities—including women's more limited access to resources and services, fewer economic opportunities and discriminatory gender norms.
To tackle these challenges, the CGIAR and partners are launching an Agricultural Innovation Mission for Climate Innovation Sprint that leverages about USD $40 million in new investment over 4 years (2023-2027) to ensure that climate innovations in agrifood systems are designed with women's needs, preferences, and aspirations in mind and to address underlying gender inequalities that prevent more widespread uptake of climate solutions by women in agrifood systems. The goal of this sprint is to strengthen the capacity of low-income countries to design policies and interventions with a gender and climate lens and work with national agricultural research systems to generate evidence on what works as gender-responsive climate solutions are rolled out. In this event, CGIAR and partners spotlight gender-responsive climate innovations, approaches for dissemination and metrics for measuring change related to empowerment and climate goals.
The sprint sets out to accomplish its goals through three interconnected focal areas:
Testing climate innovations that tackle the twin challenges of climate change and gender inequality
Creating an enabling environment for more widespread and equitable uptake of climate solutions
Developing metrics to measure changes in gender inequality and progress towards climate adaptation and mitigation
How to join the event?
If you are attending COP28 physically in Dubai, join the event in SE Room 7. If you are joining remotely, stream using the link below.
Join the conversation also on X (formerly Twitter) via @CGIARgender, @AIMforClimate and #GenderinAg