Campaign
International Women's Day 2022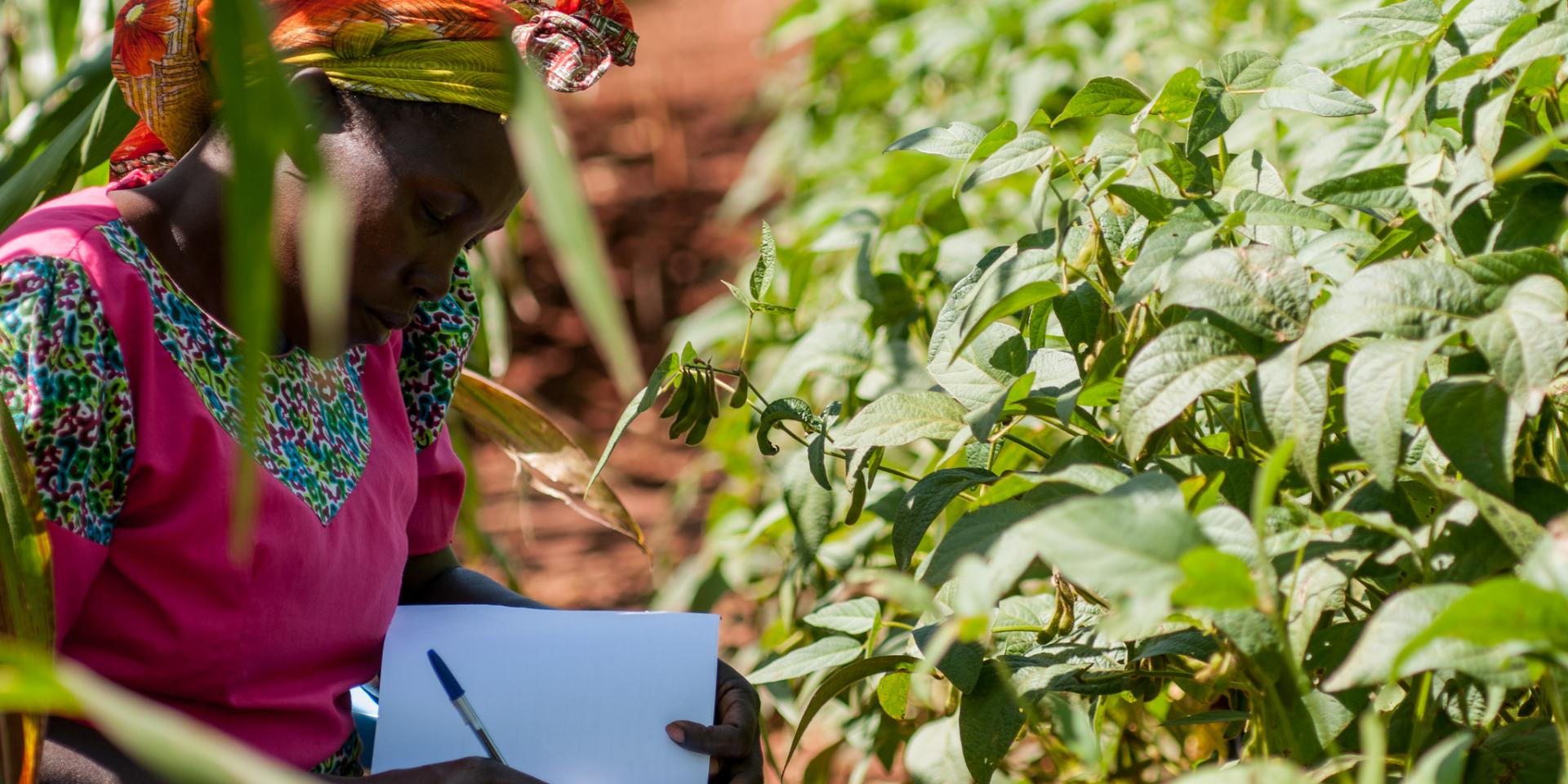 Achieving a sustainable tomorrow will require us to face climate change impacts and create climate resilience for everyone: Women, girls, men, boys and their communities need to be able to avoid, cope with or recover from climate change's shocks and stresses.
However, women farmers, who play essential roles as producers, marketers and consumers of food, are less able to adapt to climate change than men, and this makes them vulnerable. Women are more likely to be killed by natural disasters, and women and girls also more likely to go hungry following natural disasters linked to climate change. What's more, climate change impacts are changing agriculture in ways that can mean fewer benefits for more work and worse health for women.
Restrictive social barriers and norms as well as lack of access to information, technology and finance are among the underlying reasons that need to be addressed to make women less vulnerable to climate change impacts. That's why we need to overturn restrictive barriers and norms, and we need to increase women's decision-making ability, reduce their work burdens, increase their access to resources and support their collective action.
On this day, the CGIAR GENDER Impact Platform will be highlighting how women and girls in agriculture and food systems are contributing to a sustainable tomorrow – in particular by playing important roles in climate change adaptation, mitigation and response.
Insights from CGIAR gender experts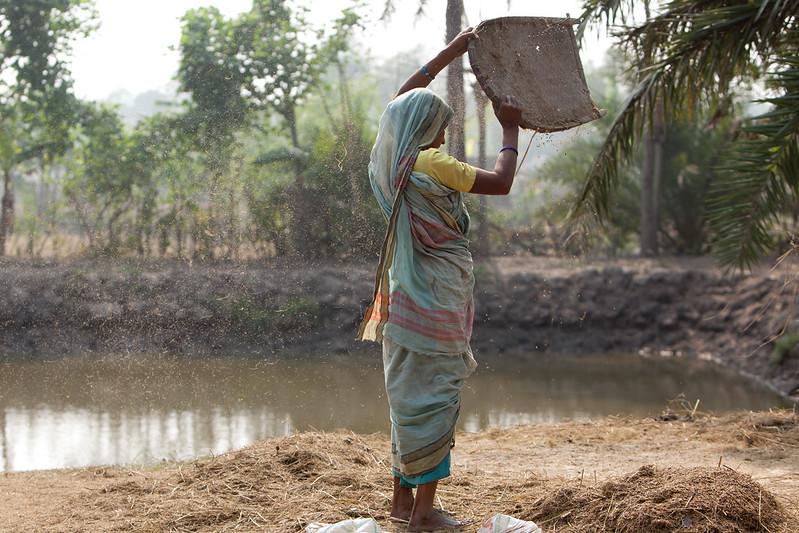 "The $100 billion a year richer nations have promised to deliver in climate finance must be directed toward the worst impacted women, and men, in the most affected regions of the world," writes Dr Nicoline de Haan, Director of the CGIAR GENDER Platform.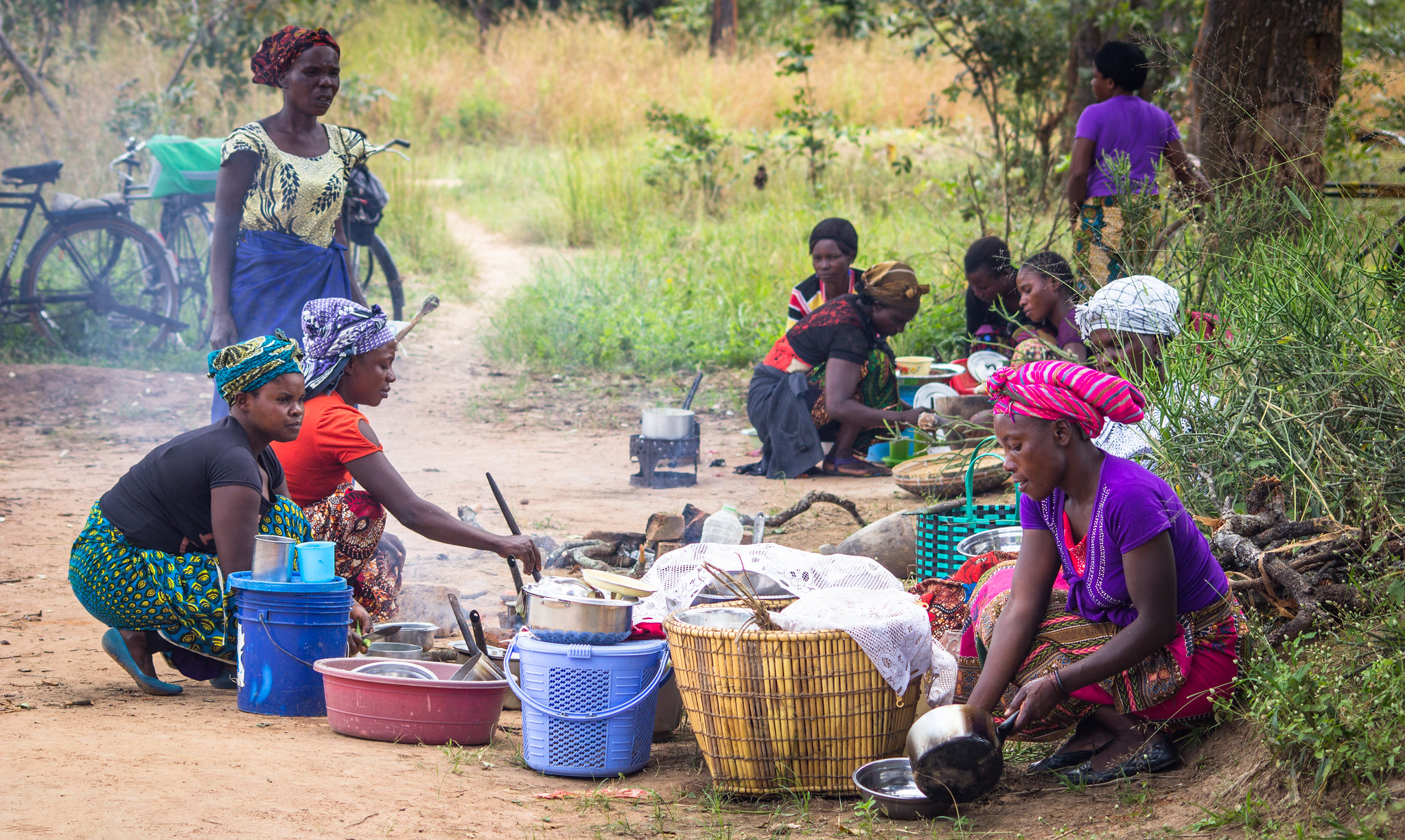 Women are more at risk of experiencing adverse climate change effects in some areas than in others. A new hotspot mapping reveals where.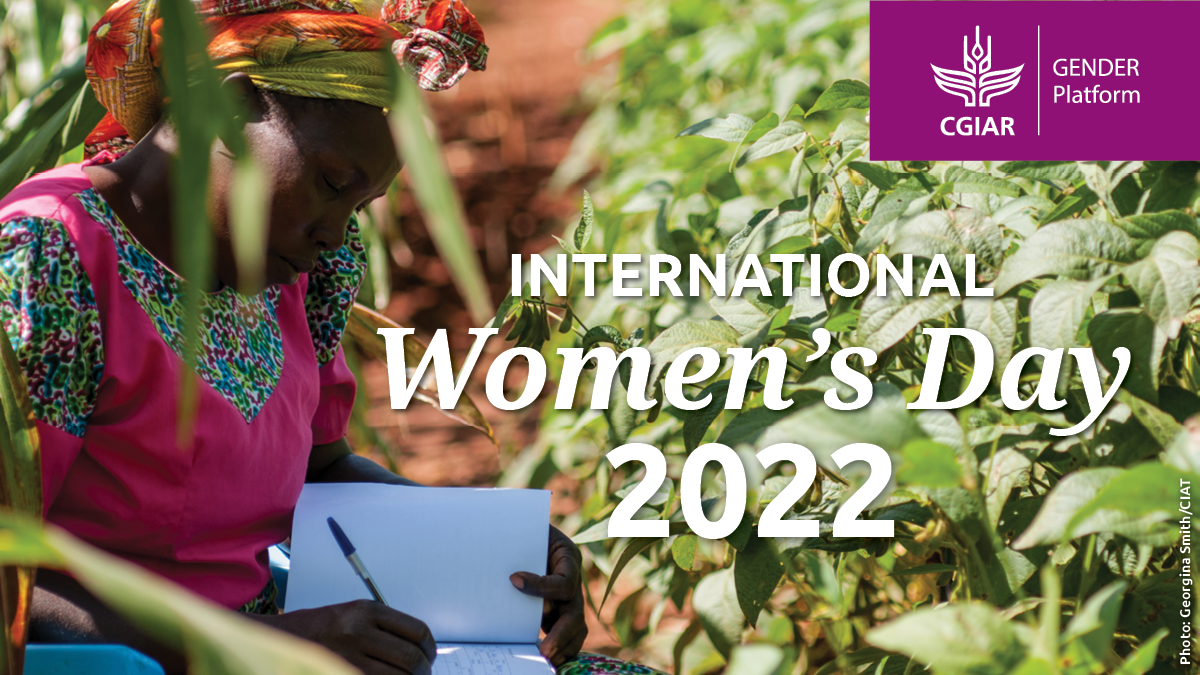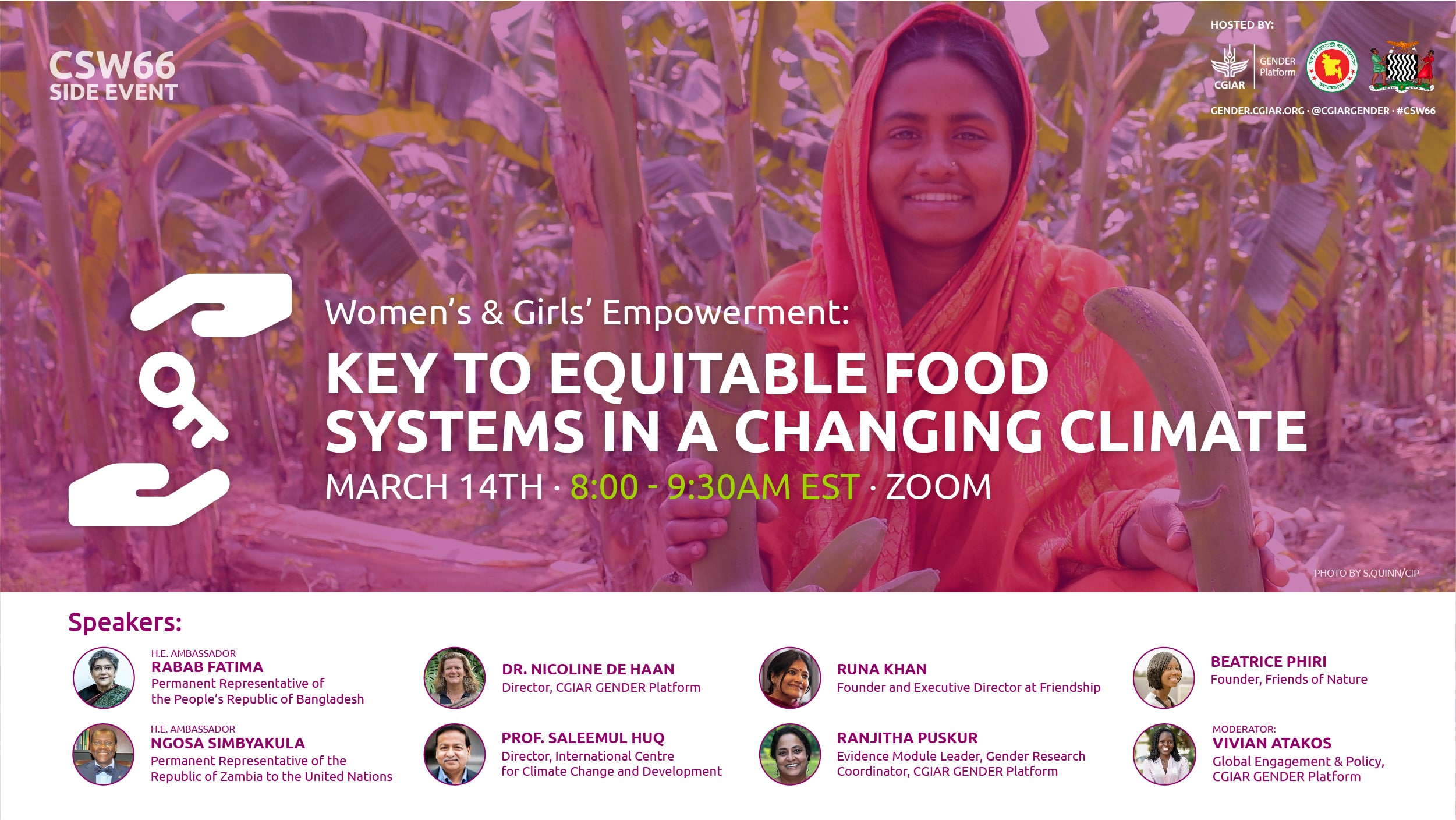 The CGIAR GENDER Platform, the Permanent Mission of the People's Republic of Bangladesh to the United Nations and the Permanent Mission of the Republic of Zambia to the United Nations will host a side event on the margins of the Commission on the Status of Women (CSW66) under the theme of climate change.