GENDER insights
Top 10 reads on women's work in agri-food systems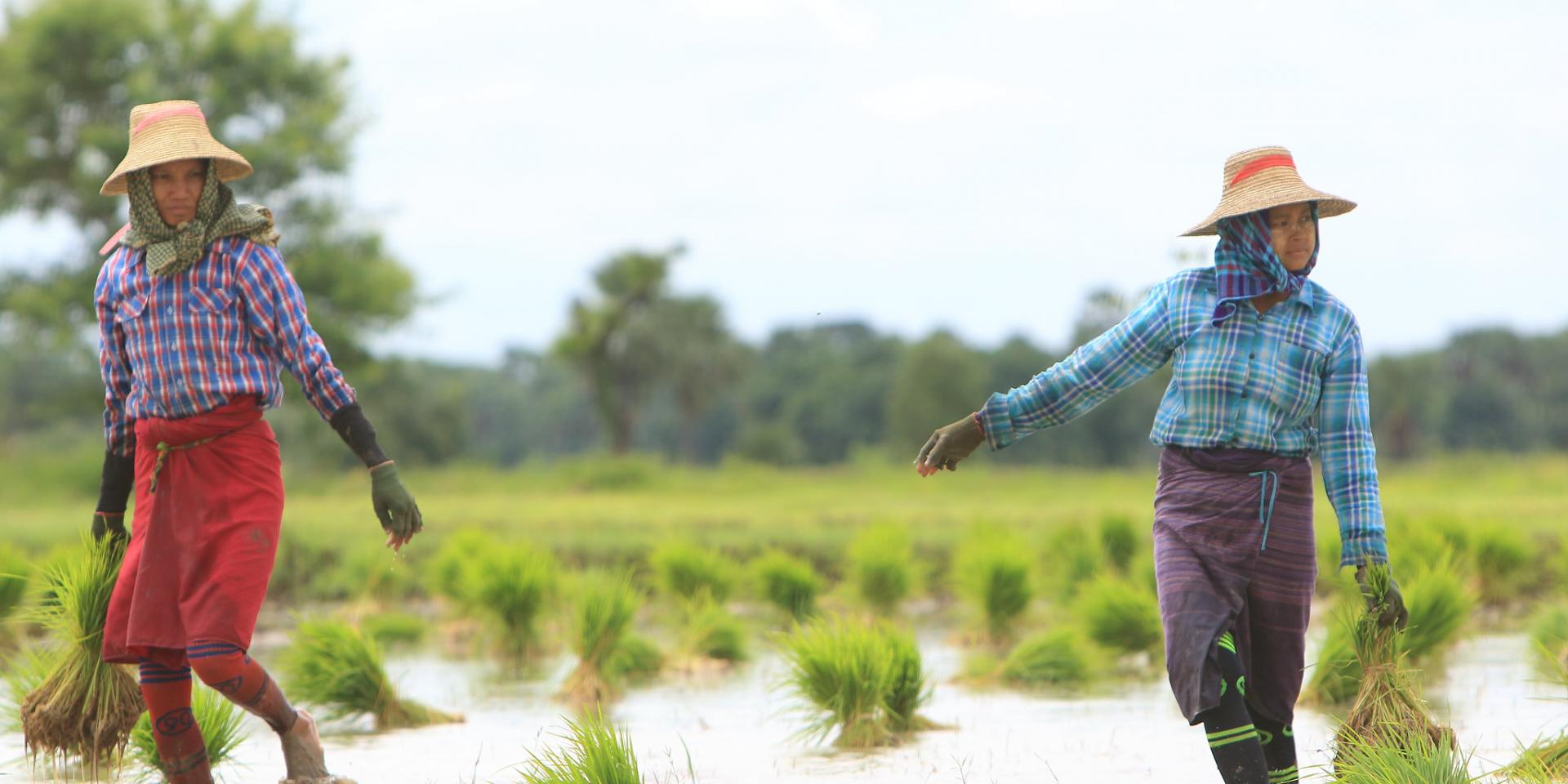 These 10 readings provide a valuable introduction to the nuances of women's work in agri-food systems that are critical to advancing gender equality in those systems.
Women's roles in agri-food systems
#1
One of the first books that built my interest in studying women's work in rural production is Women in Rice Farming (IRRI 1985). With rich data analysis from secondary sources and field surveys, the book is a compilation of chapters on the impact of emerging technologies on labor productivity and gender roles in rice-based agri-food systems. It helped me learn about women's diverse roles in different aspects of production and postproduction in rice farming, how these roles change with new technologies, and the dynamism of rural transformation.
#2
Though the proportion of women globally employed in agriculture has reduced over time, agriculture and food systems remain the major employer of women. The recent report on The status of women in agrifood systems (FAO 2023) provides a comprehensive overview of gender and work in agri-food systems. Data shows that, even today, more than 65% of women in sub-Saharan Africa and 70% in South Asia depend on agri-food systems for their livelihoods. Chapter 2 of the report ("Gender and work in agrifood systems") comprises detailed data analysis that not limited to providing estimates of work participation, but includes quality attention to the nature of work and quality of employment within agri-food systems using a gender perspective. It also highlights the underlying structural and social factors critical in understanding women's role in agri-food systems.
Feminization of agriculture
#3
Discussions about the feminization of agriculture remain much debated regarding women and work in agri-food systems. Though important, discussions of the topic are plagued with several myths that often simplify this phenomenon. For example: Is this even a global phenomenon, as claimed, or are there regional differences in trends and patterns of feminization? Do all women farmers face similar challenges because of the movement of male labor? These questions and myths are comprehensively addressed in this interesting article by Kawarazuka et al. (2022), titled "Myths about the Feminization of Agriculture: Implications for Global Food Security" and backed by robust evidence from the literature. It is a must-read for gender researchers to understand feminization as a complex process embedded with power dynamics and structural inequalities that go beyond simplistic trends in the mere proportion of women engaged in agriculture.
#4
The chapter "From the "feminization of agriculture" to gender equality", authored by Doss et al. (2021) in the edited volume Advancing gender equality through agricultural and environmental research: Past, present, and future, is another essential reading that provides insights on rural transformation and its implications for changing gender roles based on local contexts. It aims to inform people designing agricultural policies and interventions to advance gender equality in agri-food systems.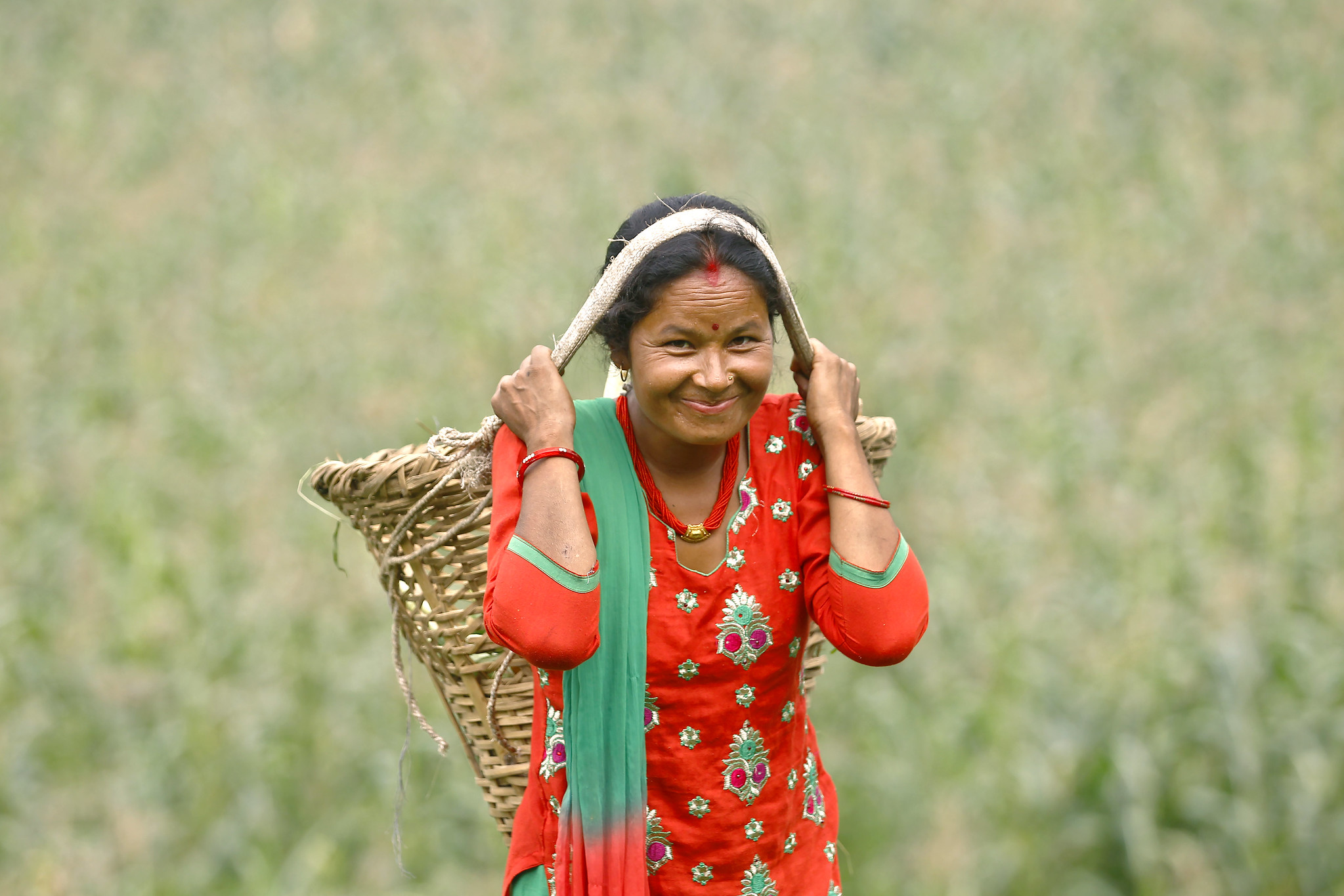 Counting women's work in agri-food systems
Though women play a crucial role in agri-food systems, their contributions are often underestimated in official statistics and datasets. A narrow definition of work fails to capture the multiple activities women do on farms and in households, labor which is often unpaid. 'Standard' definitions of work consider employment as gainful productive economic activities, leaving out critical activities that cannot be measured in economic value terms.
#5
The first section of the book Women and work in rural India, edited by Swaminathan et al. (2020), explores the conceptual, theoretical and methodological issues of understanding women's work. It emphasizes the need for alternate methods of estimating women's work by recalculating work participation rates of rural women using time-use surveys, and including women's unpaid work in family enterprises and domestic activities. By doing so, an example shows an increase in rural women's work participation rate from 35% to 66%, using the 2011–12 official statistics of employment in India.
#6
Unlike the rich literature on gender and rural employment in the Asian context, there is a lack of evidence on the gender dimensions of rural wage employment in Africa. Oya's 2013 article "Rural wage employment in Africa: methodological issues and emerging evidence" identifies reasons for the lack of evidence on women and work in rural Africa—such as the lack of systematic efforts to collect and synthesize labor-market statistics, and the incompatibility of the standardized definitions of work to capture complex labor-market conditions. It argues for using mixed-method surveys to capture the diversity of labor relations in Africa.
Male outmigration and women's work
Male migration for nonfarm jobs has implications for women's work and decision-making in agriculture. Does male migration increase women's role in decision-making in farm systems? Would it change the traditional gender roles in farming? Does it add to women's labor burden? Is the process empowering or disempowering for rural women?
#7
I found "Labor Outmigration, Livelihood of Rice Farming Households and Women Left Behind" by Singh et al. (2005) useful to understand the complexities of women's role in agriculture and the implications for household socioeconomic outcomes due to male outmigration. Based on data from eastern Uttar Pradesh, India, the article finds that women farmers could make more decisions on the farm and be more involved in farm-management tasks. Their increased involvement in farm work had consequences for technology adoption, and the food and nutritional security of their households. However, a lack of access to resources and information impeded their ability to adopt improved technologies for farm production, pointing to the fact that the relationship between male outmigration and women's empowerment is not simple.
#8
While there are many studies on the implications of male outmigration on women's labor allocation and gender roles in farm production, there are fewer studies on its association with women's empowerment. An informative article by de Brauw et al. (2021), "Migration, labor and women's empowerment: Evidence from an agricultural value chain in Bangladesh", uses a panel dataset in the delta region of Bangladesh to examine the implications of male outmigration on empowerment for women producing jute. They found that male outmigration does not necessarily lead to increased decision-making and demand for female labor in traditional male roles in jute production, as observed by a persistent gender wage gap. The paper also points out that unless women migrate from the household, the economic outcomes of male outmigration are not empowering for women due to pervasive social relations in rural settings. Male outmigration can empower rural women only if the enabling environment helps them deal with constraints related to access to resources and restrictive social norms.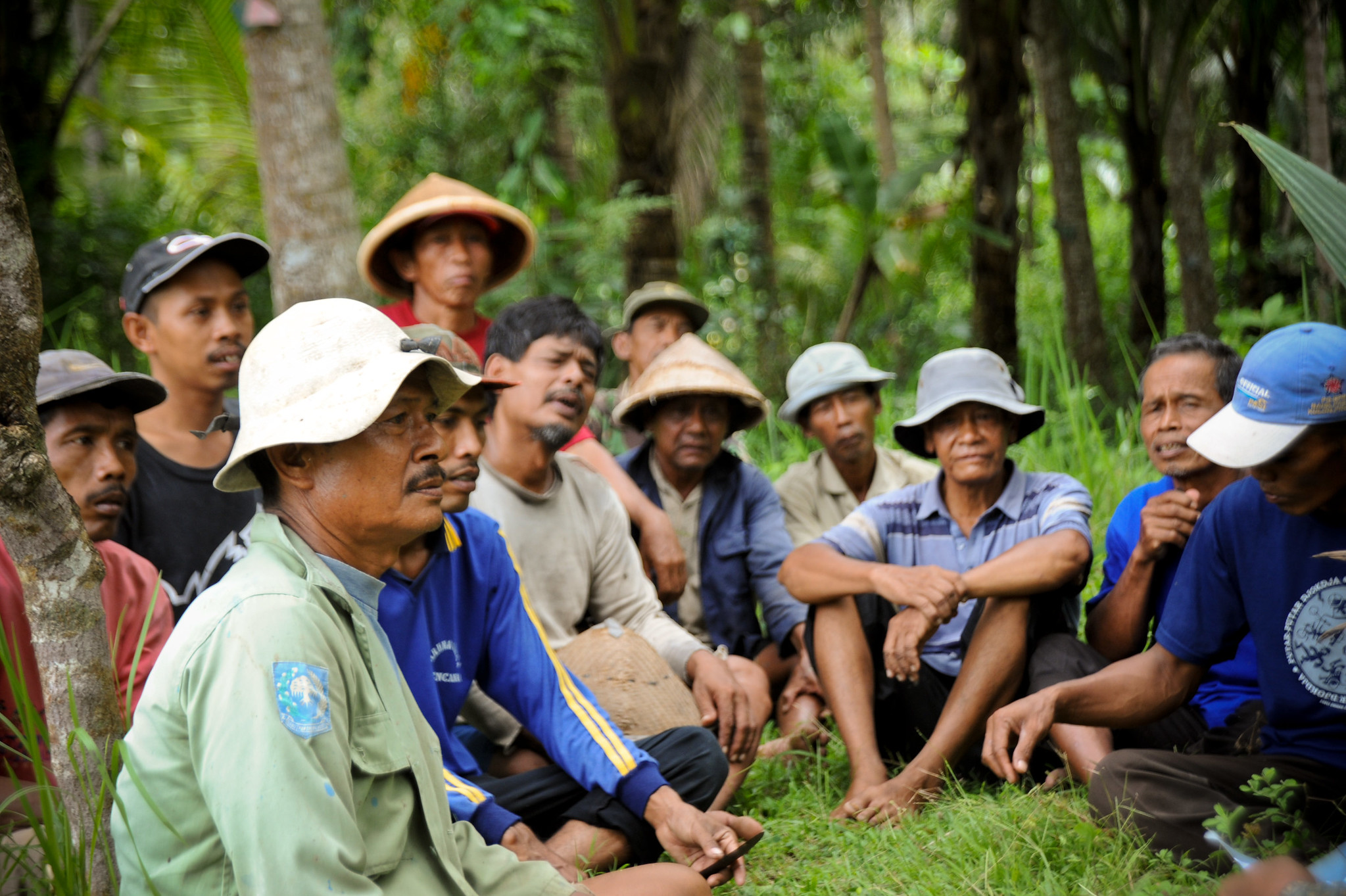 Persistent inequalities
Despite the pivotal roles played by women in agri-food systems, they are held back due to persistent gender gaps in access to productive resources, wages, and distribution of unpaid labor and care work. These gaps continue to widen the inequalities in economic and social outcomes for women.
#9
The article titled "Seasonal time trade-offs and nutrition outcomes for women in agriculture: Evidence from rural India" by Vemireddy and Pingali (2021), using panel data from 960 women in India, has interesting evidence showing an association between women's time poverty during the peak agricultural season and reduced nutritional intake. This is because most rural women in different parts of India depend on agricultural wage employment during peak seasons (transplanting, weeding and harvesting) while continuing to be burdened with domestic responsibilities (childcare, cooking, etc.). I find the evidence helpful in demonstrating the importance of designing interventions that can reduce and redistribute unpaid domestic work that enables women to participate in income-generating activities.
#10
The recent FAO report on the status of women in agri-food systems shows that women earn around 82 cents for every dollar earned by male agricultural wage workers. The factors that contribute to the gender wage gap in agri-food systems are well explained in the article "Rwanda's gendered agricultural transformation: A mixed-method study on the rural labor market, wage gap and care penalty" by Bigler et al. (2017). It explains how rural labor markets are segregated, with women taking up low-paying jobs in production and processing. While the study attributes the gender wage gap to differences in land ownership, access to resources, education and information, it also incorporates the concept of the "care penalty" that women bear due to unpaid care work—reducing their options for better income opportunities and weakening their bargaining power in the market.